We made these colorful leaves out of coffee filters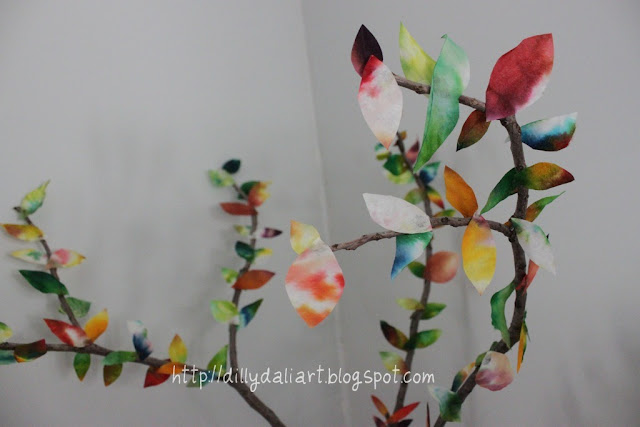 Here's how we did it!
We had made these colorful coffee filters weeks earlier not knowing what we were going to use them for
We just dropped food coloring on them and sprayed them with water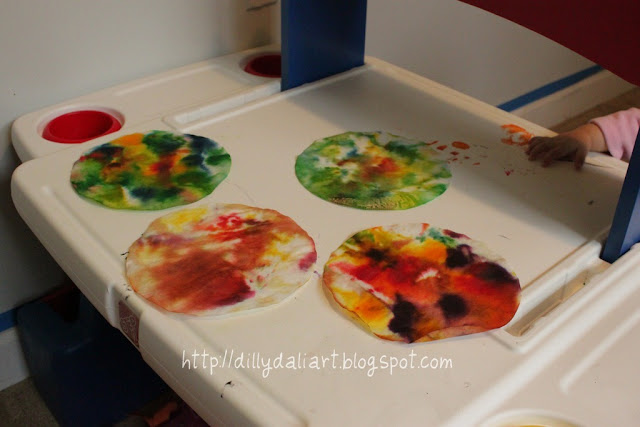 Then I decided we need something colorful to spruce up our windows so I showed Charlotte how to fold the coffee filters and cut out designs
similar to making snowflakes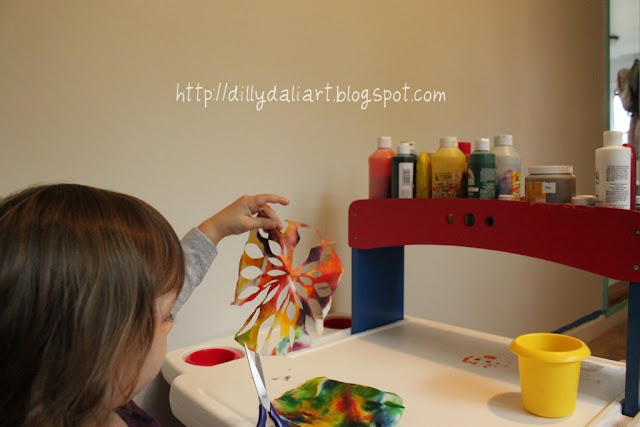 The circles are taped to our window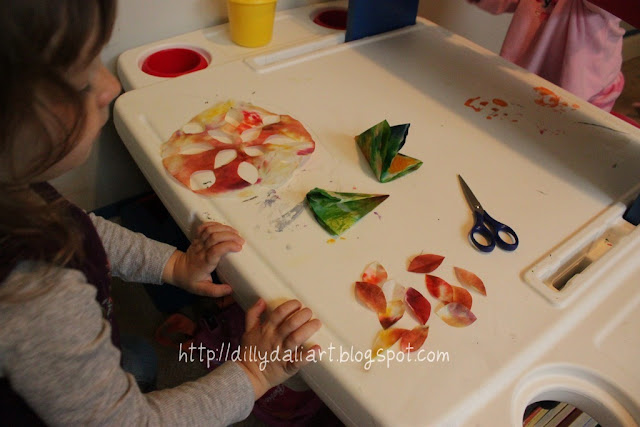 I noticed the cut out pieces looked a lot like leaves so Charlotte picked out a branch from outside and I hot glued all the little leaves all over the branch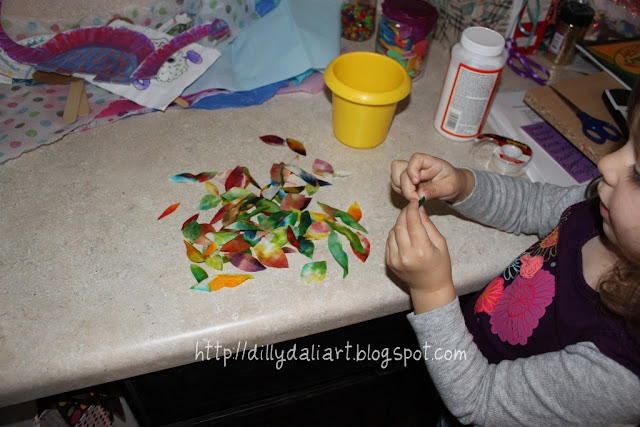 Voila!
Instant tree.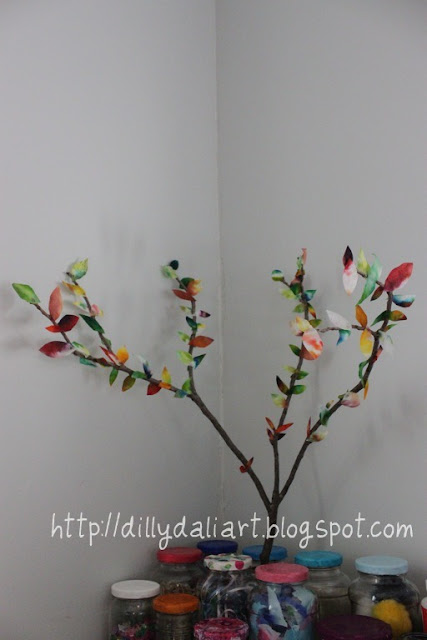 I'm still not sure what to do with this creation
but
I'm leaning towards gluing it in a little pot and displaying it like a bonsai tree