I'm super pleased with what we decided to do with sand from a recent trip to the beach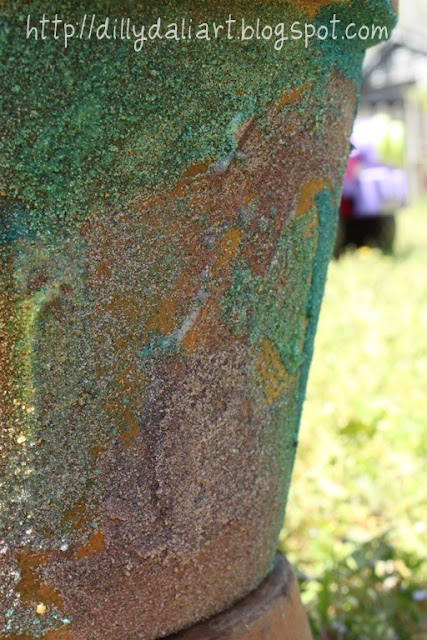 Sand covered terra cotta pots!
First I decided to give coloring the sand a try
so I separated it into bowls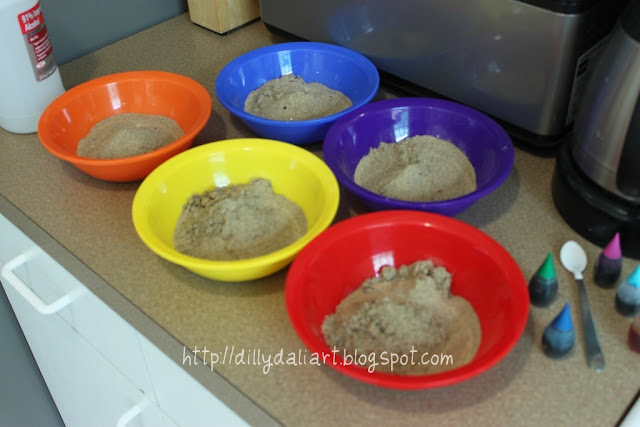 The girls added food coloring and a bit of alcohol and stirred their little hearts out
It took overnight for the sand to dry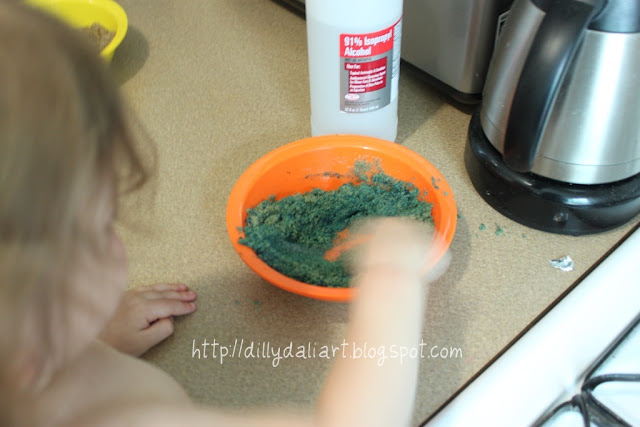 Then the next day we took our sand outside with some paint brushes and some Mod Podge
gathered some ugly pots I've been wanting to paint
and got to work covering the pots with beautiful colored sand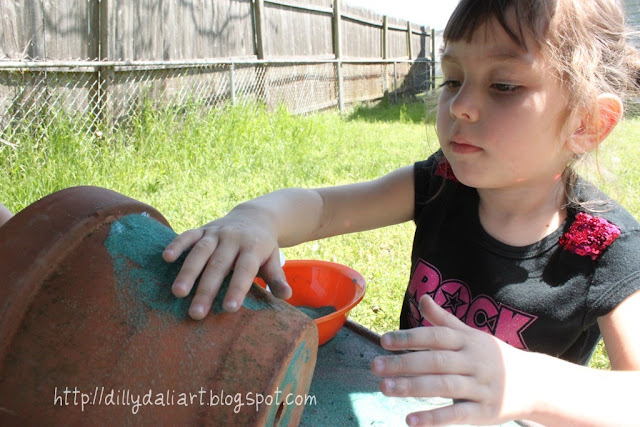 It's so easy
just paint on some Mod Podge
then sprinkle sand on
then shake off the excess!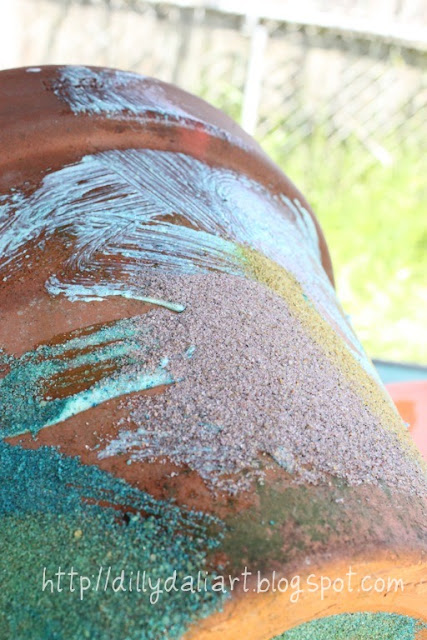 I thought I would have to seal the pots but the sand seems very secure
I still might do it just to make sure the sand has a layer of protection over it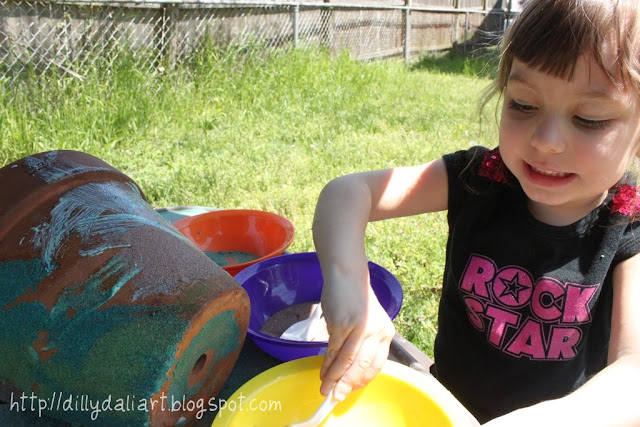 A
was only interested in coming to
C
's pot and randomly adding some sand here and there
she didn't touch the pot I set out for her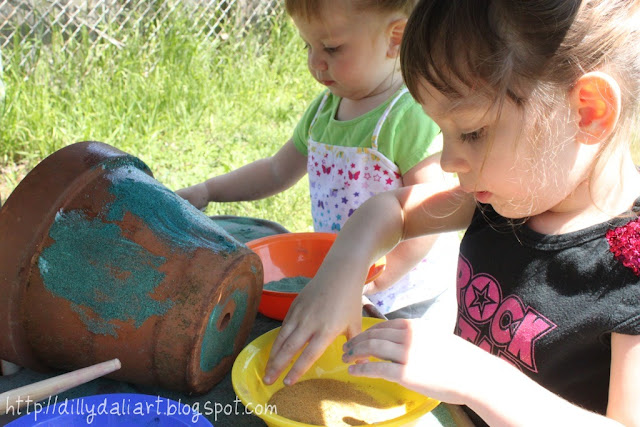 When my pot and C's pot were done I let her dump out all the sand
all over the picnic table
that's when A decided to join in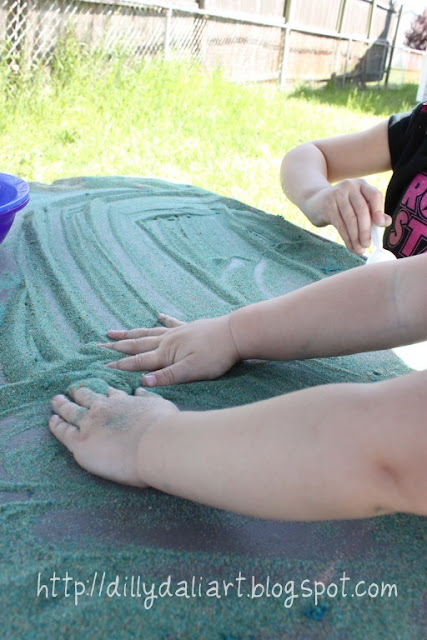 The colors mixed together into a beautiful soft blue
just like the ocean
with hints of purple, green and yellow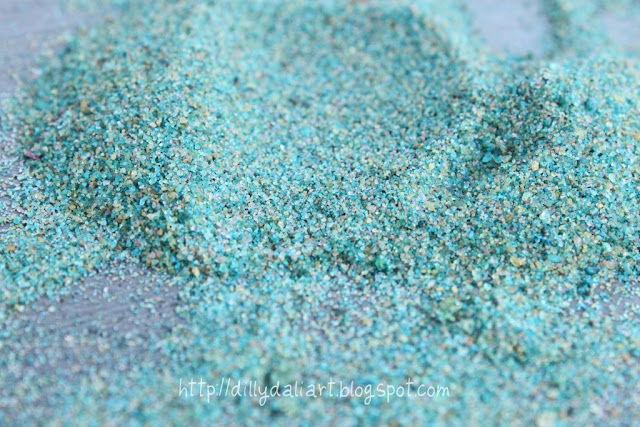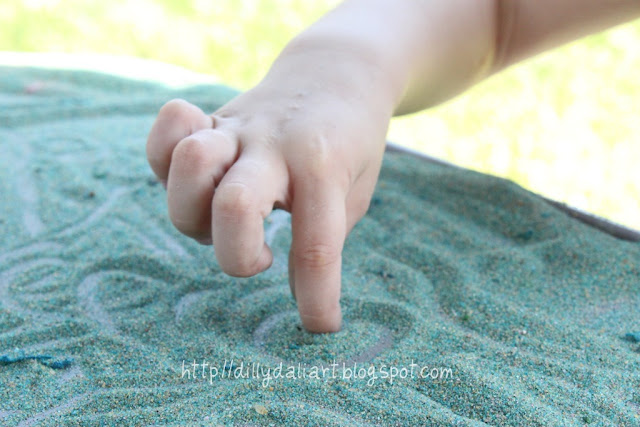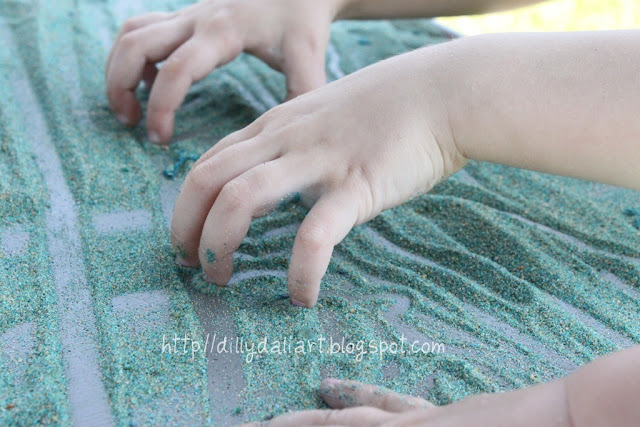 I can't wait until our little seedlings are big enough to plant outside!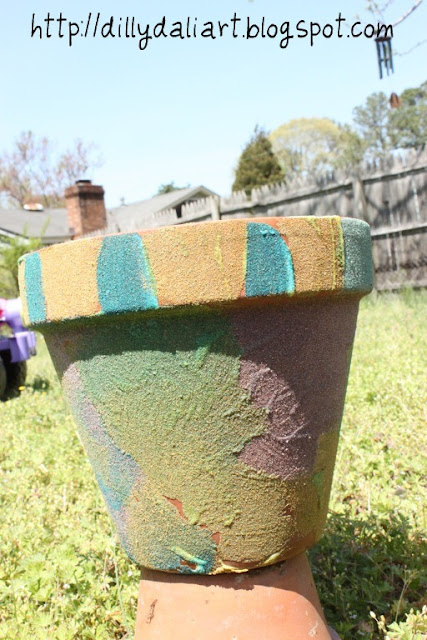 Momma's pot
These pots have a special spot waiting for them on my front stoop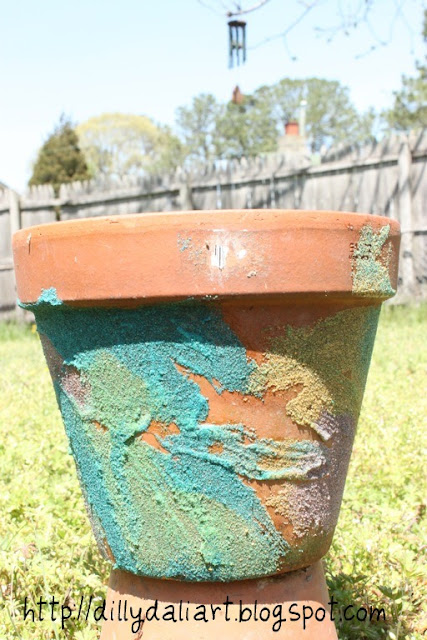 C's pot
Another view of C's pot
I love how the sand sparkles in the sun
I wish I could capture it on camera
the pictures don't do them any justice!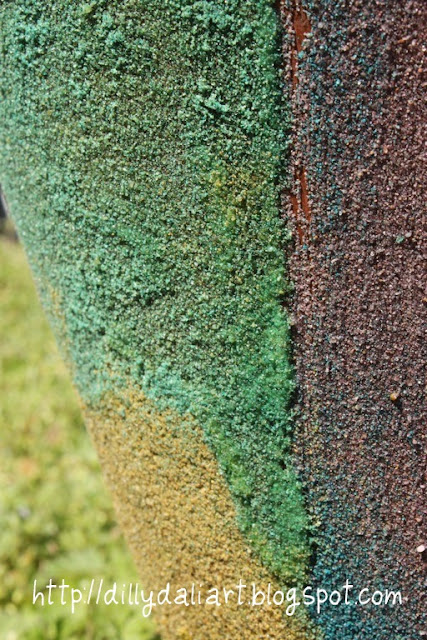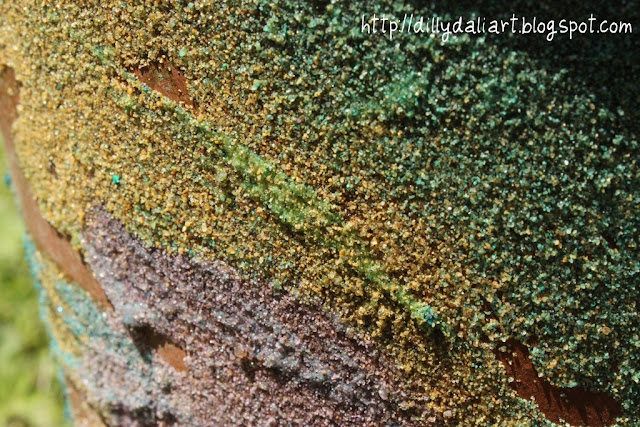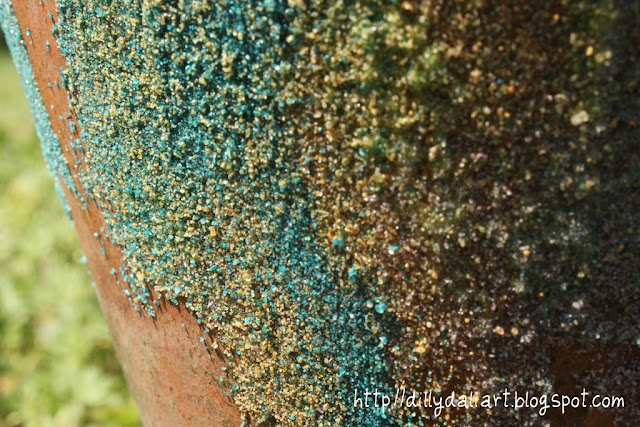 This post is linked to:

The Play Academy
hosted by
NutureStore