We haven't done any painting in quite awhile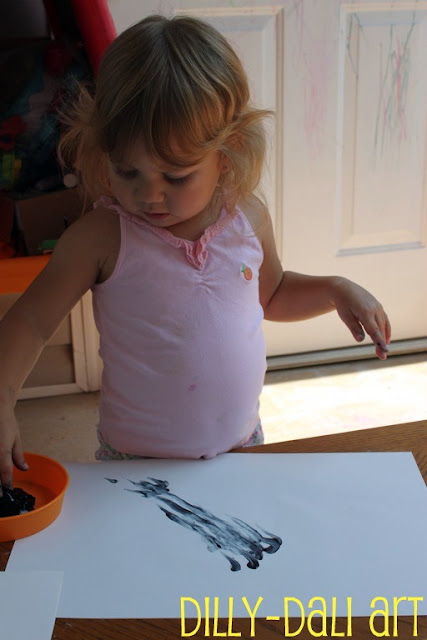 the girls were really excited to get their hands dirty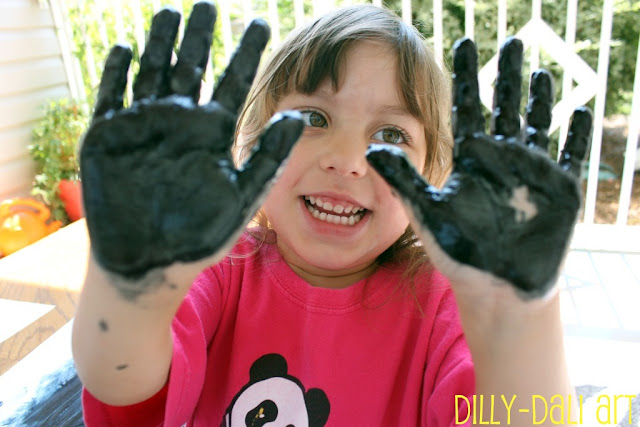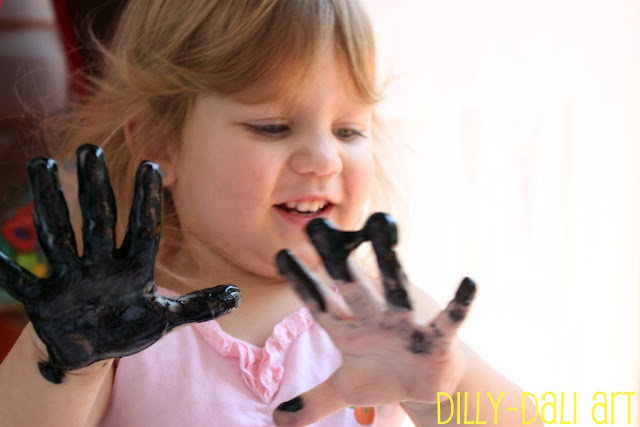 and their bodies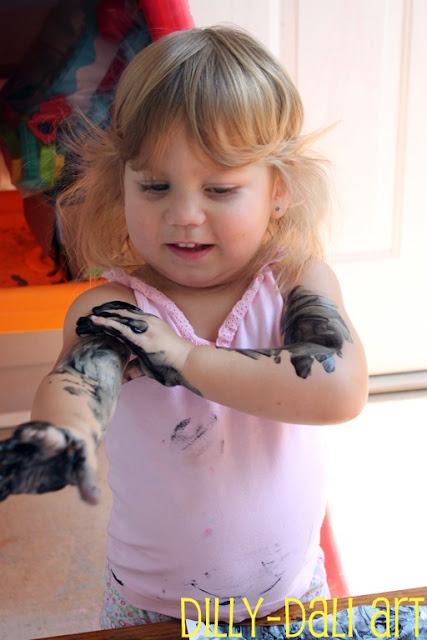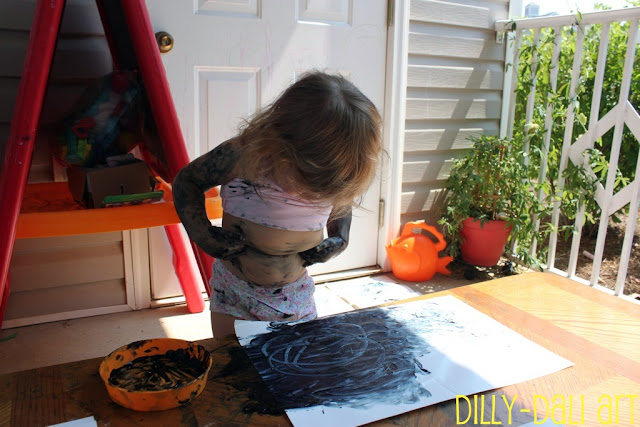 Then I turned around for a second to set a painting down to dry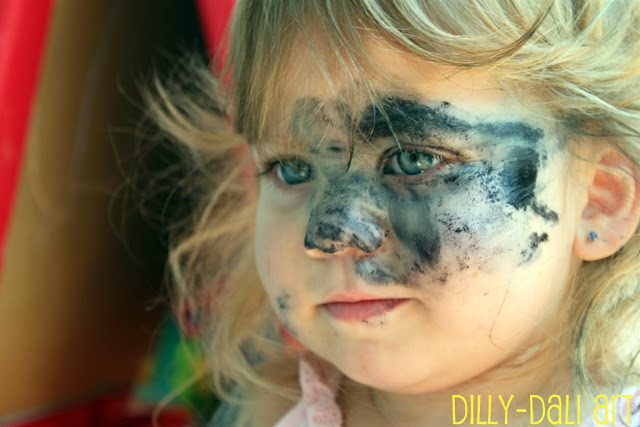 If your eyes are itchy let me wipe the paint off your hands first!
After the girls got all the painting crazies out I showed them how to paint on one side of a folded piece of paper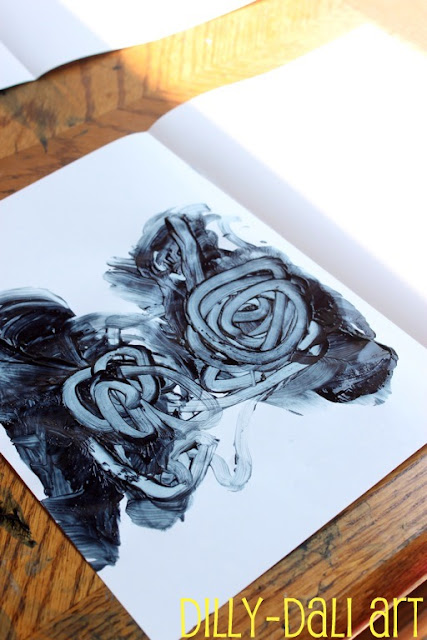 Fold paper over
and
Voila!
a print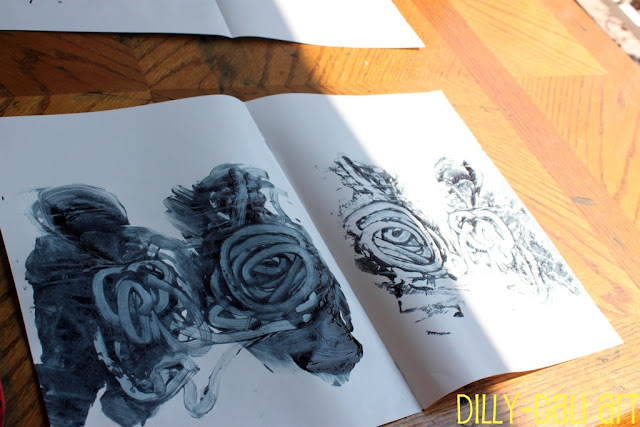 Set the paintings out to dry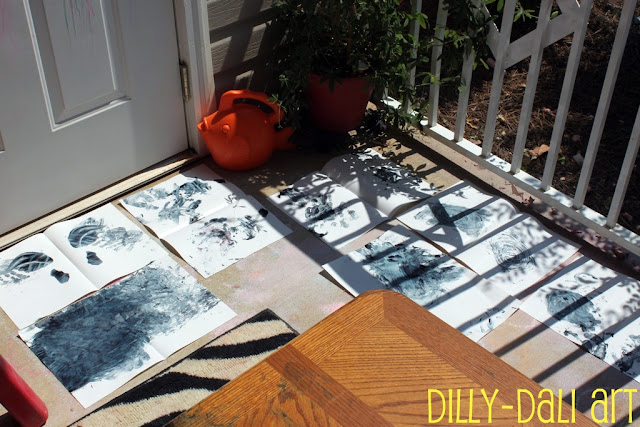 Make the kids clean up their mess
while you run their bath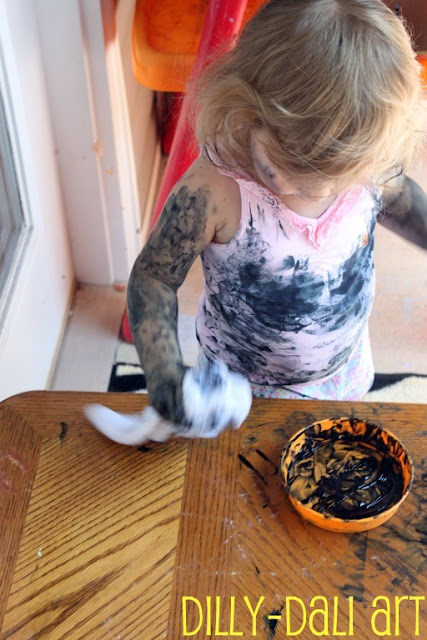 Bath time gave the paintings enough time to dry
so we came back out to do some coloring
I asked the girls to use oil pastels to draw what they saw in the prints
Little A
is still a scribbler
Miss C was able to create a few images but she is very literal
so it took some coercing to get her to think outside the box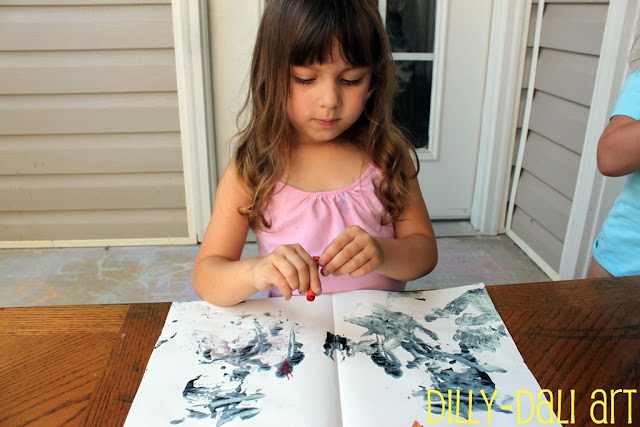 The finished creations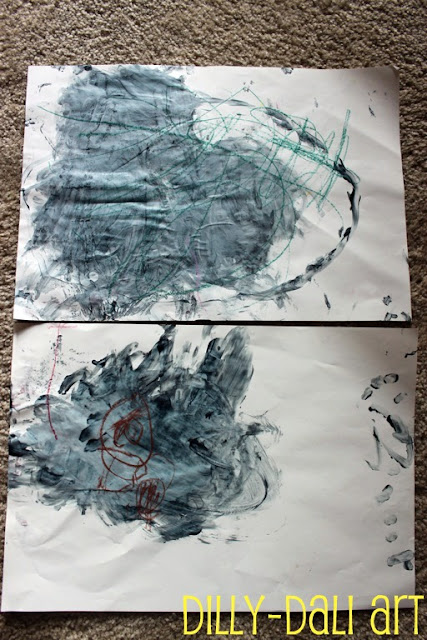 A's scribbles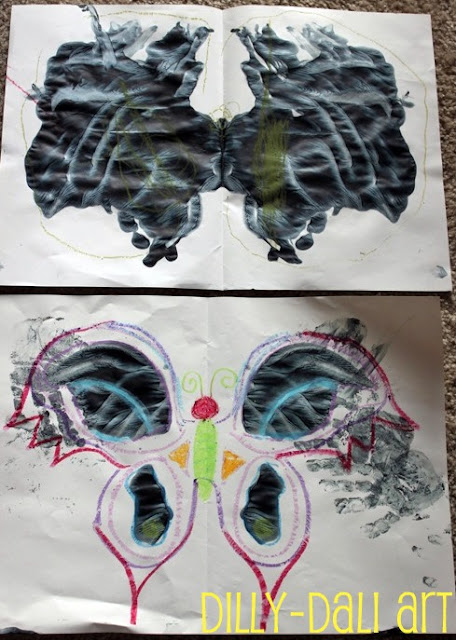 Butterflies
C's on top
Mine below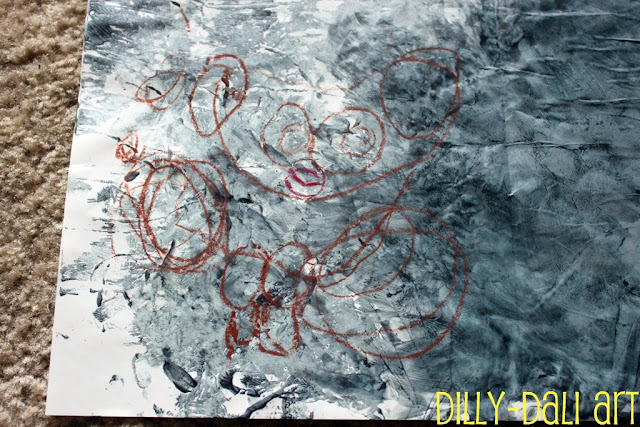 C's bat
How do you encourage your literal child to think outside the box?