We made negative art by spraying paint on top of our hands!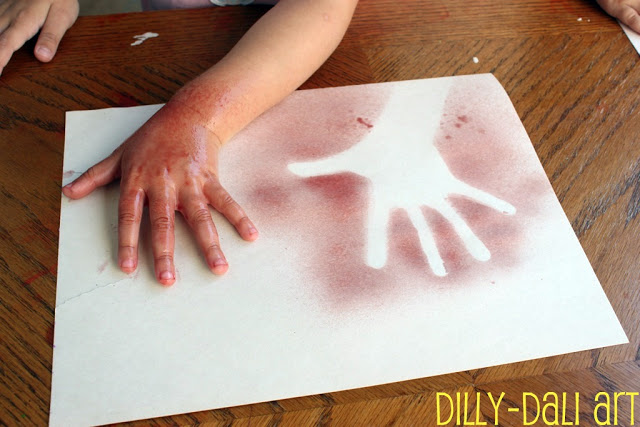 Now, I know that this has been done many times before
in fact
that's the reason we did it!
While studying about Argentina
we came across
Cueva de las Manos
(cave of the hands)
which has hundreds of negative stencils on the wall
over 800 of them
(I read that only about 30 of them are right hands)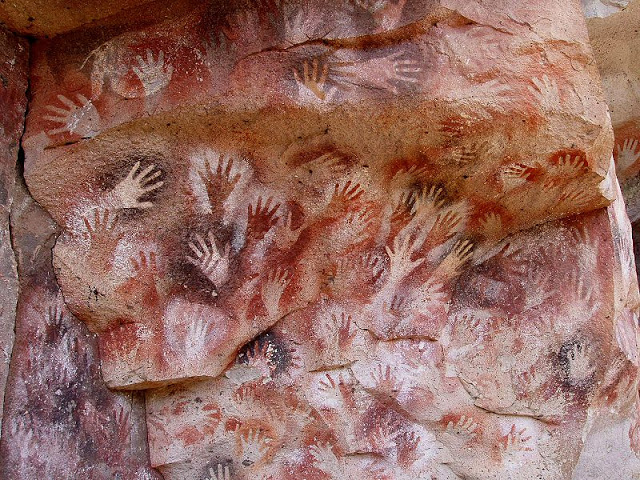 wikipedia.com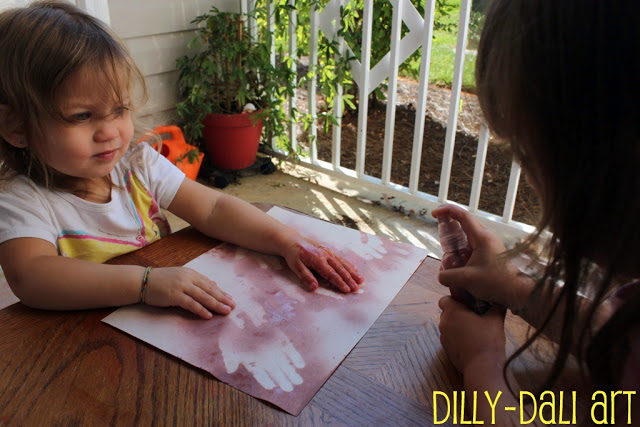 At first the girls sprayed each other's hands with watered down paint
then
I decided to let them try it the way it was originally done at Cueva de las Manos
with paint (mineral pigments) blown through straws (bones)
They had fun sucking up the paint
(there was a hole cut into the top to keep them from sucking all the way up)
and then blowing it out
but it was a pretty big fail as far as getting handprints
the paint seeped under their fingers into a big blob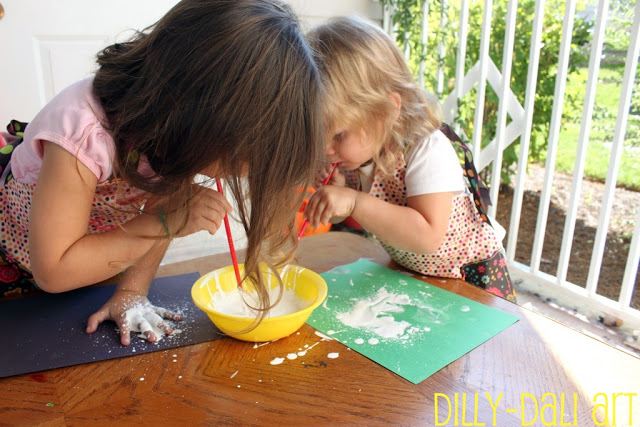 So we moved back to spraying with the bottle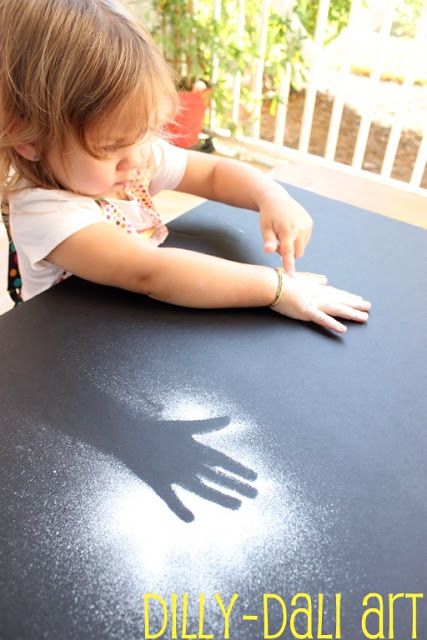 We sprayed with white paint on black foam core board
to recreate the wall at Cueva de las Manos
I like it!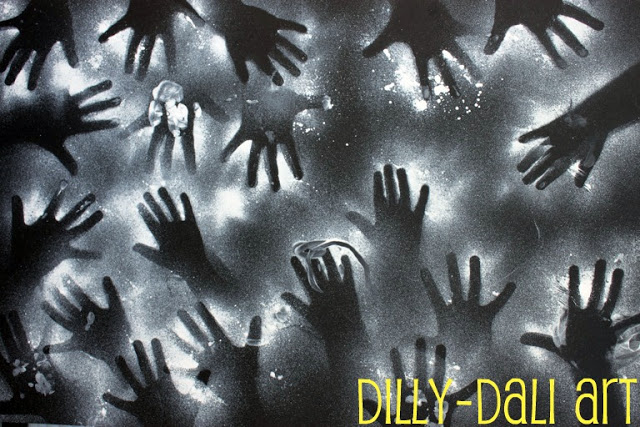 I wanted to use the black foam core board to make something spooky for Halloween
but I liked the results so much I decided to keep it the way it was
so we did more spraying!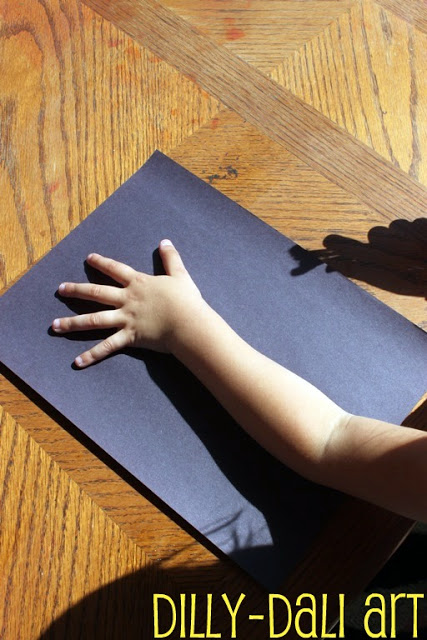 I got out our anatomy book and we examined the placement of bones in the hand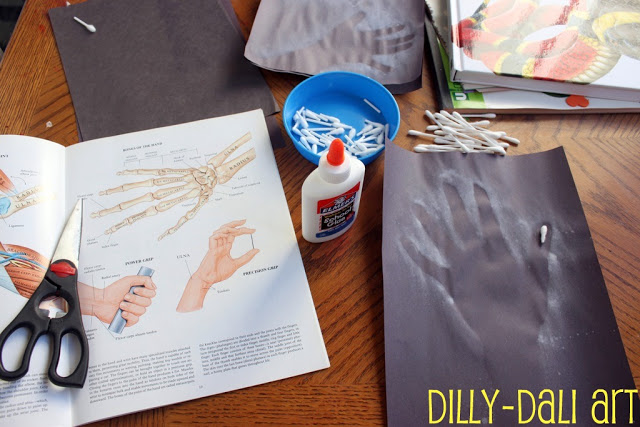 and used cotton swabs as bones to fill in our negative hand prints
I think they turned out perfectly spooky and just right for Halloween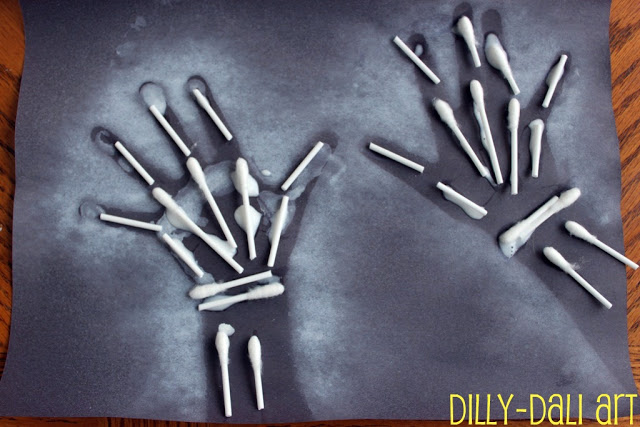 This activity is linked to these awesome linky parties:
Show-and-Share Saturday
The Play Academy
The Sunday Showcase
It's Playtime!