October is upon us!
Time for scary ghouls and goblins
ghosties and witches
vampires and zombies
and
mummies!!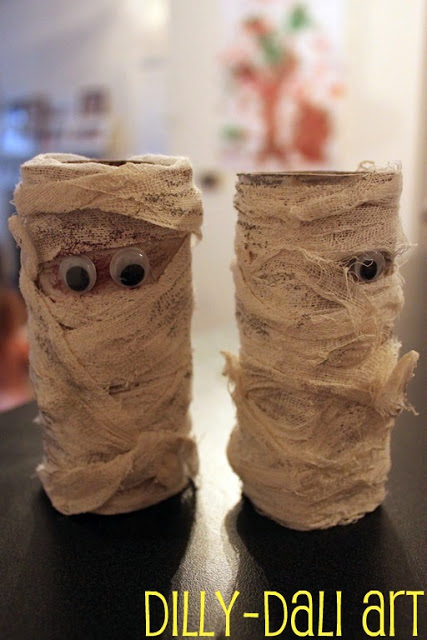 My mom just bought a book for the girls called
The Runaway Mummy
by Michael Rex
He writes parodies of popular children's stories
this one is a parody of The Runaway Bunny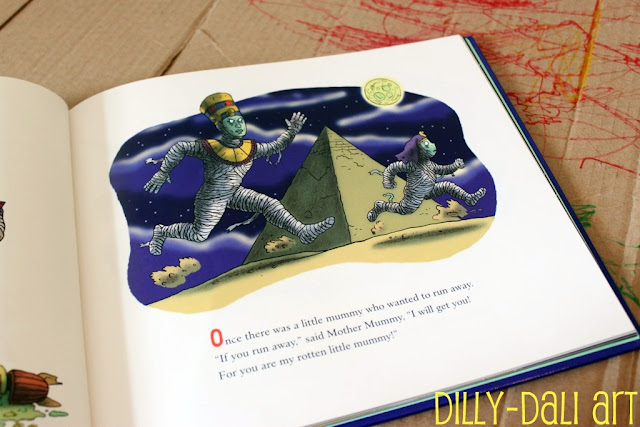 Since we were reading about mummies we decided we wanted to make some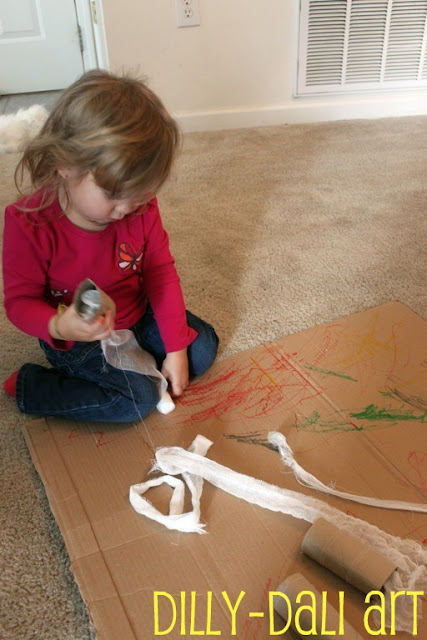 You need toilet paper rolls
and
gauze
Then we decided to make prints with them
So I set out some black paper and white paint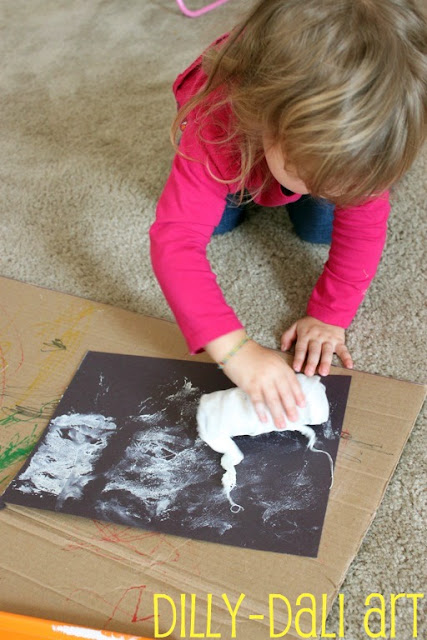 When the prints were dry I cut them out
C
glued googly eyes to them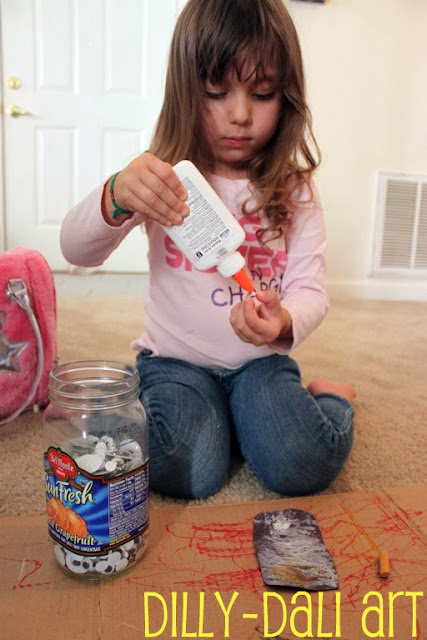 Then colored over them with oil pastels to "age" them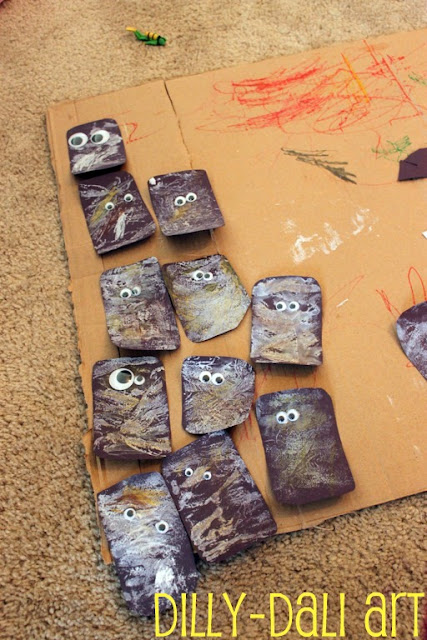 Waiting for their eyes to dry
We punched two holes into each mummy and strung them up with yarn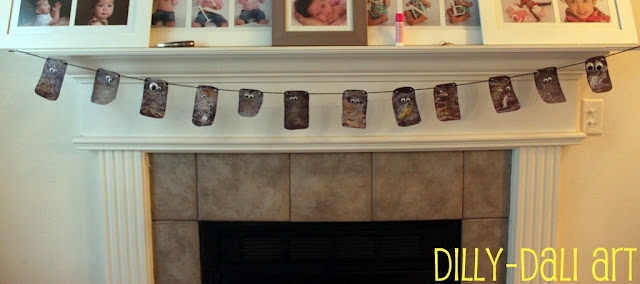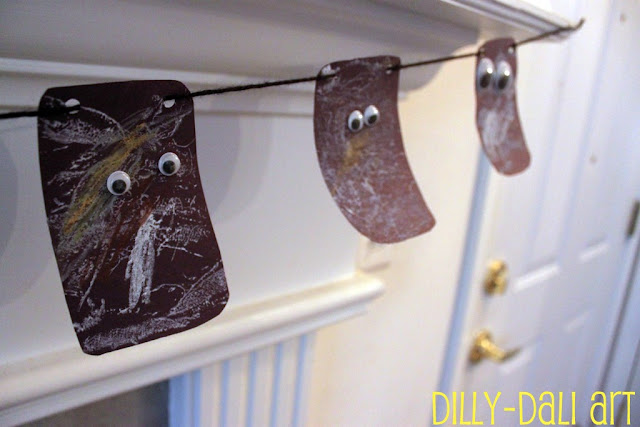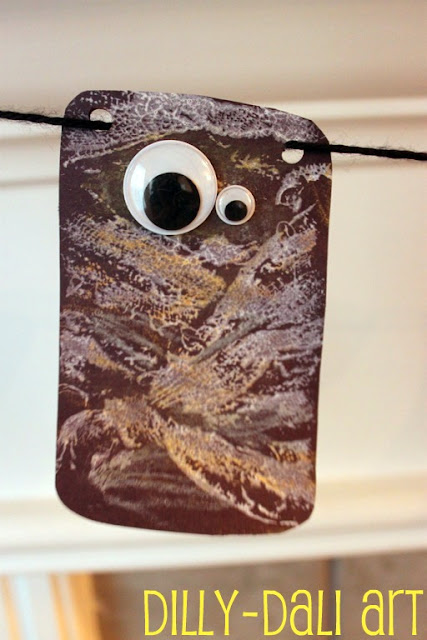 My husband says they look like the Mini Wheats characters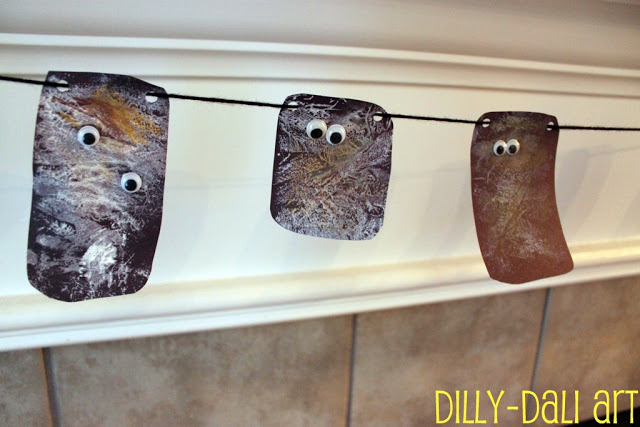 The toilet paper roll mummies became all stiff and kooky looking
because the way the paint dried on the gauze
So C rubbed the oil pastels on them as well
and
glued on googly eyes
I think they look really neat!
Our first Halloween decorations of the season!
BOO!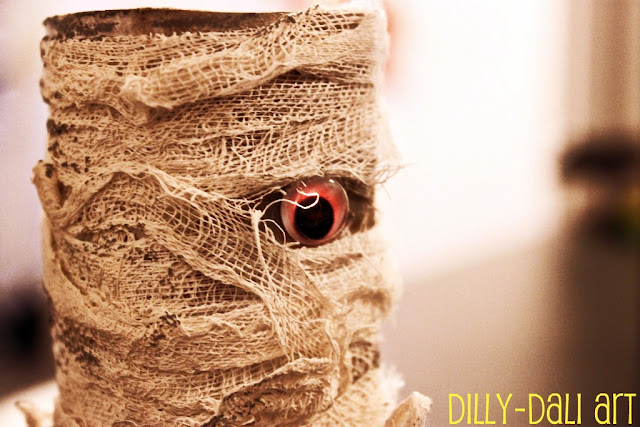 These mummies are scaring over at these linky parties
Rainbows Within Reach
MONSTER linky party
(all submissions are monster related!)
and
Monday Madness
hosted by
Art for Little Hands and Let Kids Create