I don't have any Thanksgiving themed things in my house so I knew it was time to get creative.
When I think Thanksgiving, I think Turkeys.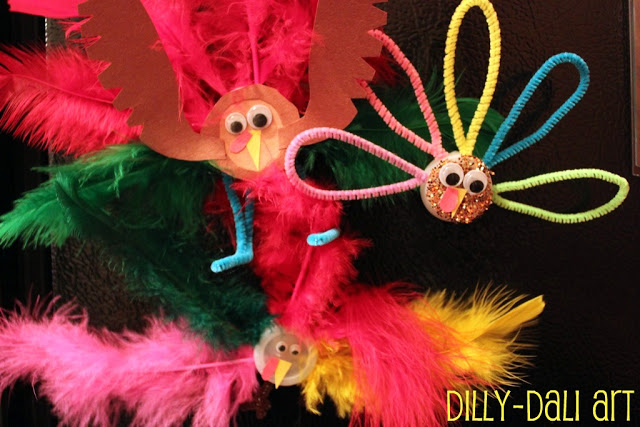 We made turkey magnets out of bottle caps!
First I poked holes in bottle caps using a small screwdriver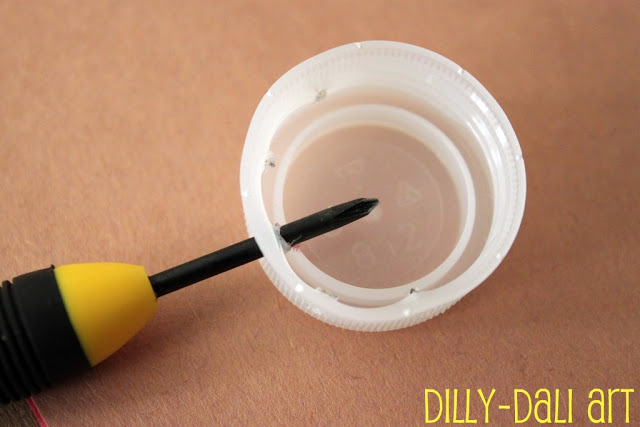 Add as many holes as you'd like for the feathers and more if you want legs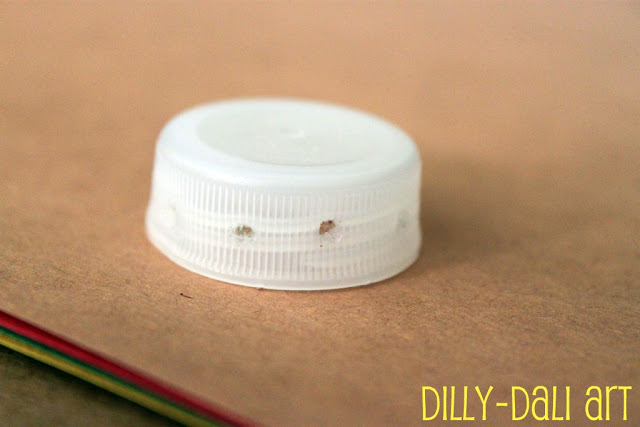 I had a bunch of metal bottle caps with magnets on the back that were blank and waiting for me to do something with
I just glued the whole thing to the back of the plastic bottle caps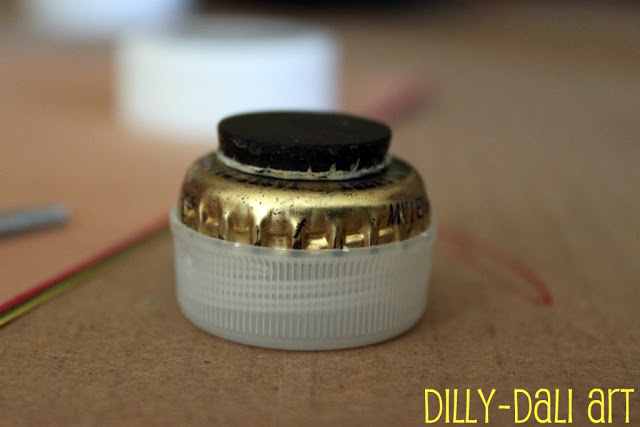 Poke feathers into the holes made with the screwdriver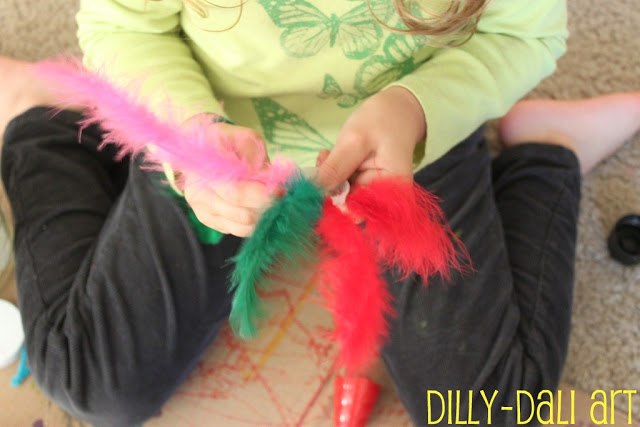 This bottle cap wouldn't fit a metal bottle cap on the back of it
so I just glued the magnet to the feathers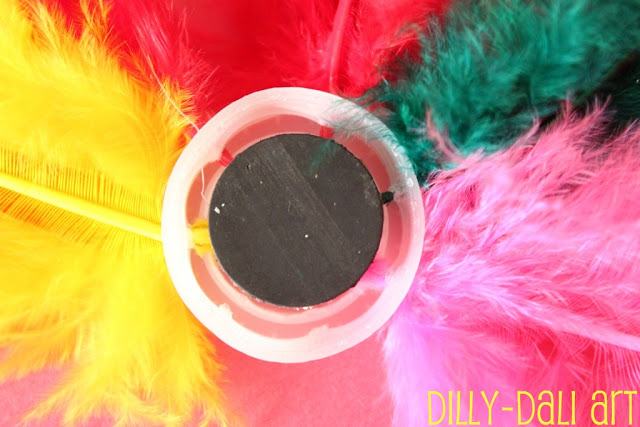 A was more interested in blowing the feathers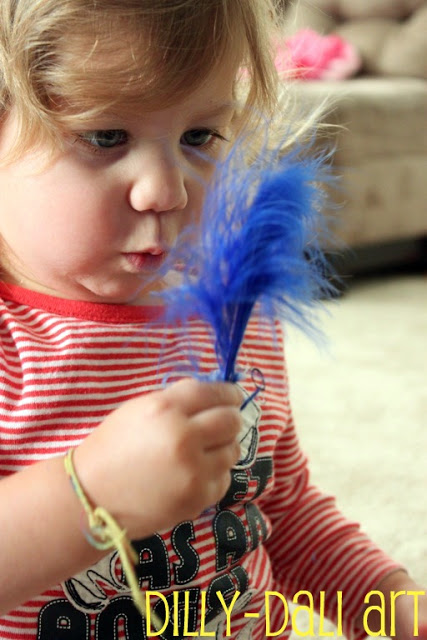 I used small pipe cleaners twisted together to make my tail feathers
and
glitter to color the body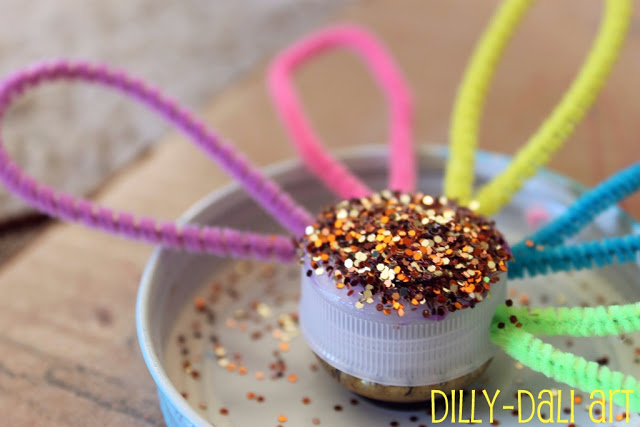 C
left her bottle cap white
used googly eyes
used construction paper for the beak and wattle
and
pipe cleaners for little feet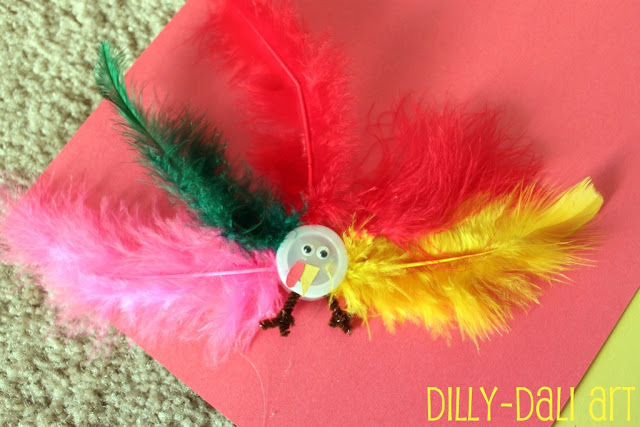 My husband used construction paper to cover his bottle cap
and
even made construction paper wings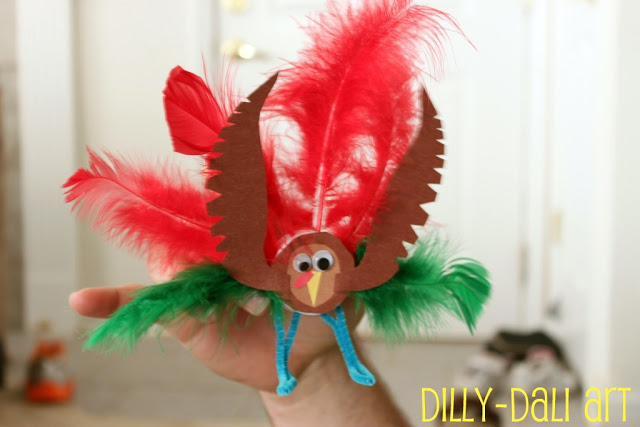 Here's my little guy!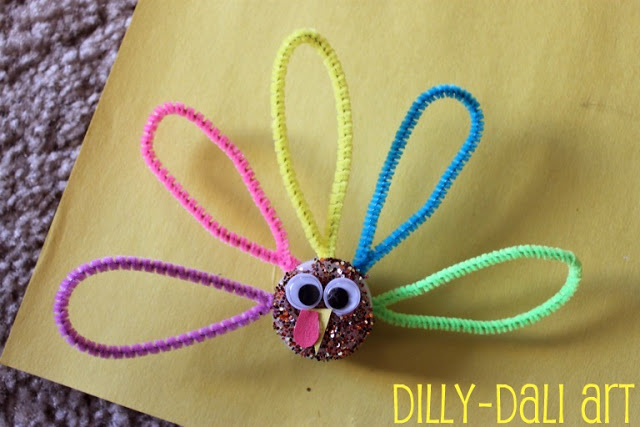 Our gang of gobblers hanging around on the fridge!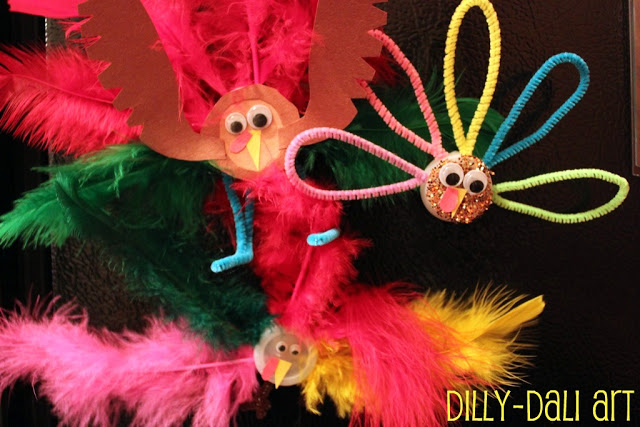 Linked to:
It's Playtime!
Fun Sparks
The Sunday Showcase
Best of November Link Up!