Thanksgiving is coming soon and
I wanted to have something
to bring to our family feast
so I decided to make a
Tree of Thanks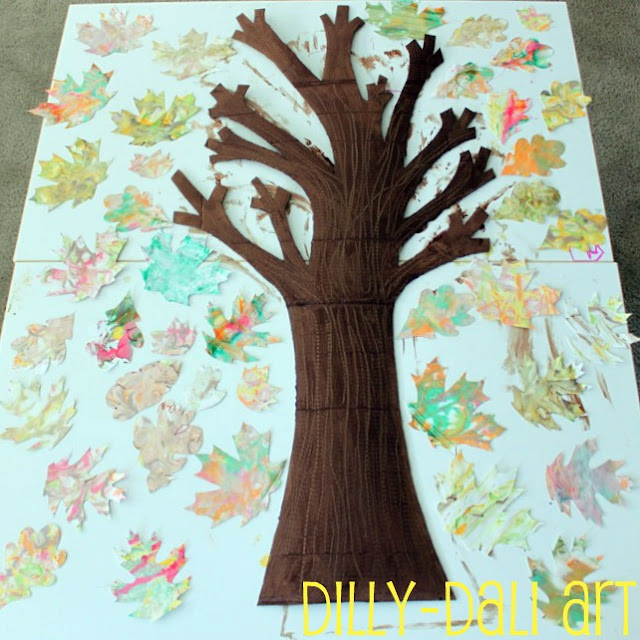 First we marbled some paper with shaving cream:
put some shaving cream in a pan
squirt paint or food coloring on top
and
swirl it around
Place paper on top of the shaving cream
pat it a little and peel it up
Most of the time I wait for the shaving cream to dry and rub it off
but this time I squeegeed it off before it was dry
I think I'll stick to the waiting and rubbing off method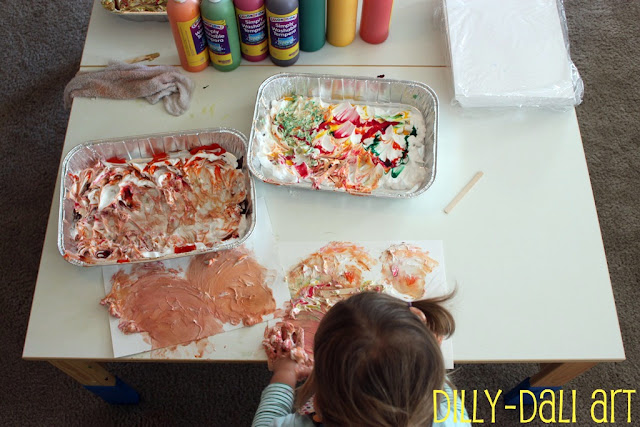 After you have all the paper you want, set them aside
and
let the kids get crazy with the shaving cream
It's hard for my kids to resist playing with the shaving cream
it's so fun to squish between fingers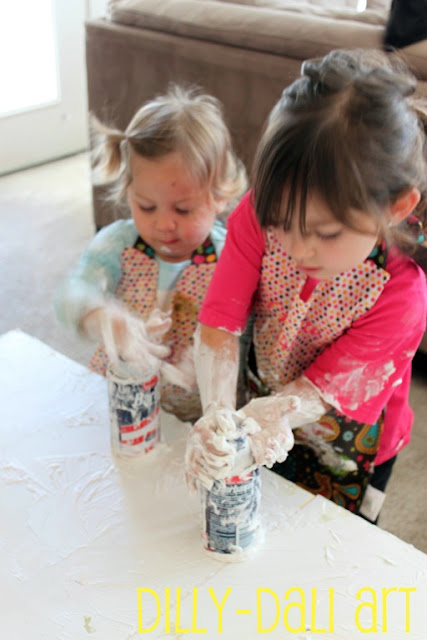 While the paper was drying we went on a nature walk to collect leaves
we traced the leaves onto the paper and cut them out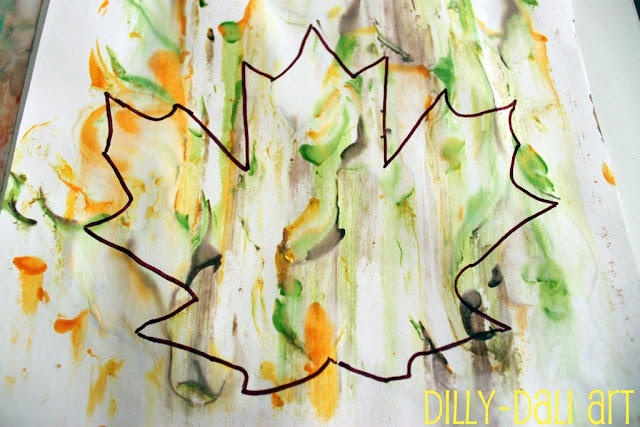 I drew a tree on a cardboard box and cut it out
She used the end of her paint brush to drag lines in the paint to simulate bark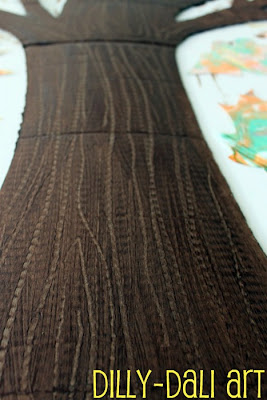 We'll set the tree up at Thanksgiving dinner with the leaves next to it and
family can write the things they're thankful for on the leaves
then
stick them to the branches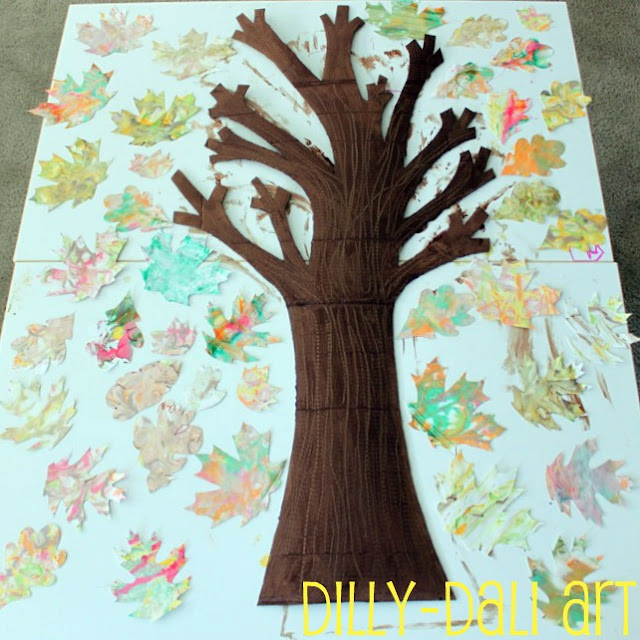 I know we'll have a tree full of leaves by the end of the day!
Happy Thanksgiving Everyone!
Linked to:
The Sunday Showcase
Fall Fun Party
Best of November Link Up!
Monday Madness