This little snake Valentine was all C's idea.
She wanted to send a Valentine to her 16 year old cousin
he loves snakes (well, reptiles of any kind really)
So she made him a ssssspecial card
(and a few extras for other lovers of creepy crawlies)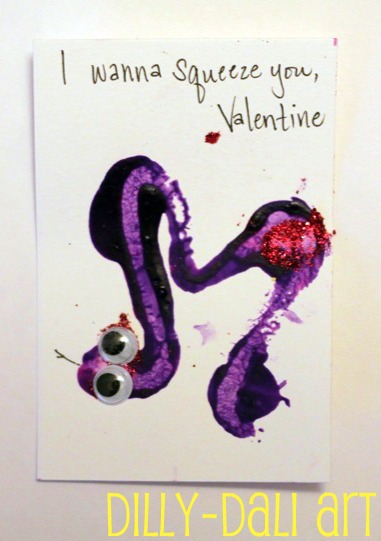 First I helped her bend a pipe cleaner into a sort of heart shape
she pressed it into her paint
then stamped it onto a blank card
(like all of our Valentines year,
the card is 3"x4" cut from 100lb paper)
When the paint was dry,
she decorated the snakes with
glitter
googly eyes
and
glitter glue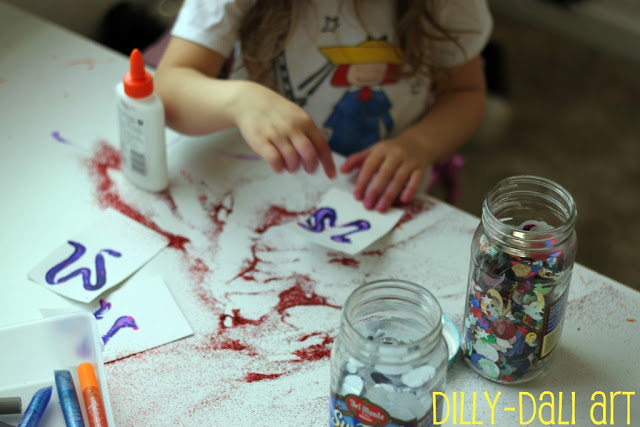 Here are the finished cards!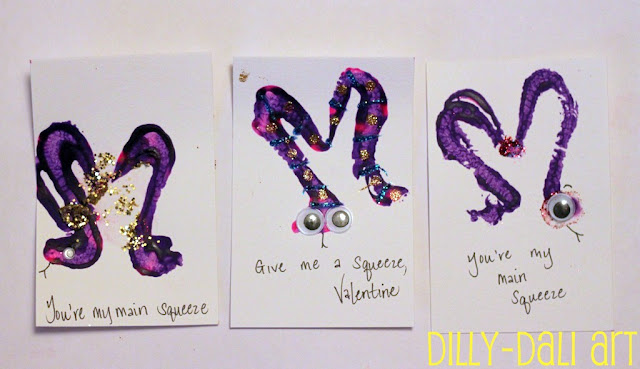 C also enjoyed gluing sequins all over one particular snake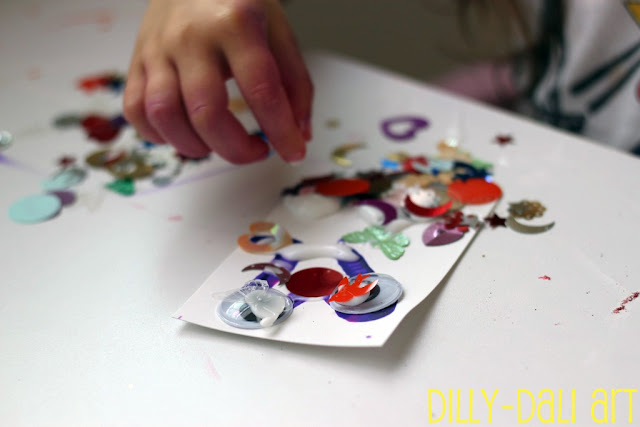 turning it into a monster for her little sister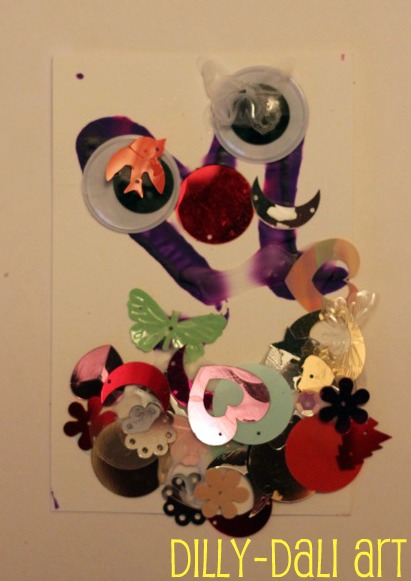 And like always,
we can't have paint out without squishing fingers in it!