all 3 of us decided to work on one together!
The girls started off by dripping and brushing rubber cement all over a canvas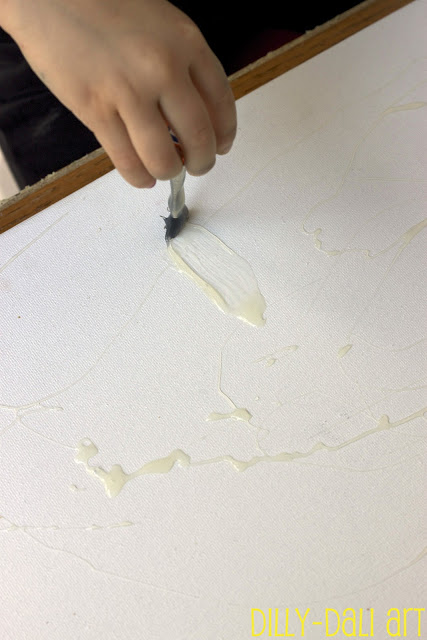 When the rubber cement was dry
I placed a few coffee filters on the canvas
we dripped food coloring onto the filters
then sprayed them with water until the edges began to fall
(It doesn't take much water for that to happen)
When the coffee filters are dry their edges will be pulled off the canvas
and they should be easily removed.
If not, then they're probably still a little damp.
Start the process all over again layering more coffee filters over the canvas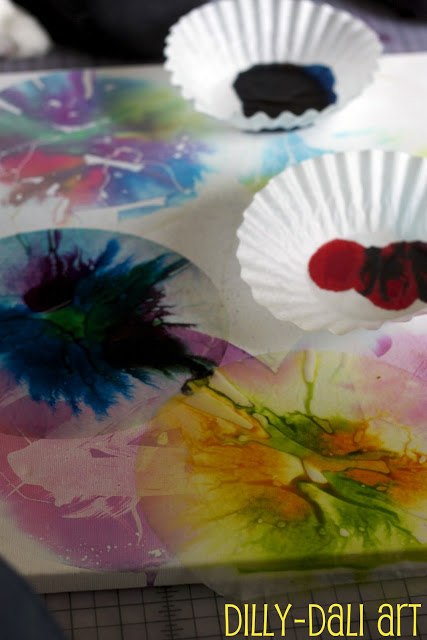 Repeat until you have an amazing design that you love!
We did it 3 times
This was such a fun process, with beautiful results!
I was thinking that maybe we didn't really need the rubber cement resist
but when we rubbed it all off we found lovely brush strokes where a bit of the coloring bled through
The layering of the coffee filters really added nice depth to the picture as well as creating neat little lines of mixed colors
Here's our finished piece of work,
Since we used the same food coloring that was used to create the other piece
I see an abstract flower on the right side, do you?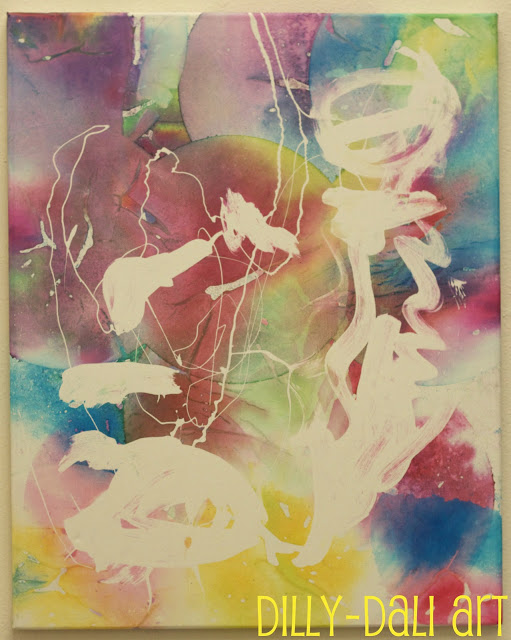 And as a bonus, we now have dyed coffee filters to use for another project!