I'm calling this activity
Project: Rainbow Tree
It's winter still,
The trees are bare.
We felt the need to brighten them up a bit
and
hopefully put a smile on someone's face.
We soaked sidewalk chalk in water for a few hours,
went on a walk through a wooded area near where we live,
picked out the cutest little tree
and started coloring
and coloring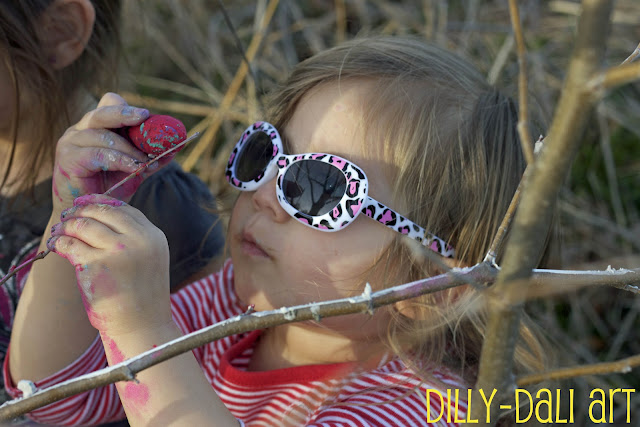 and coloring some more.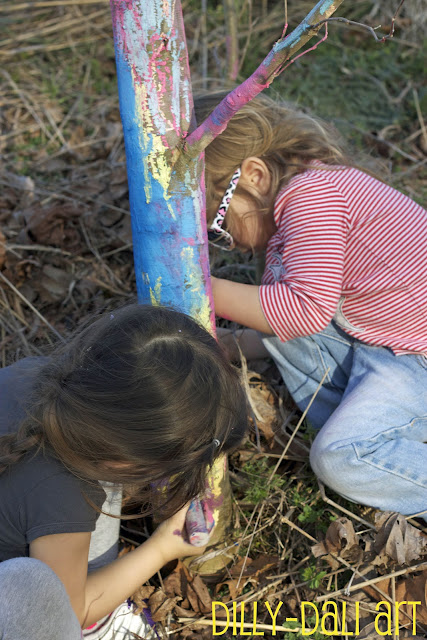 Then, when we finished coloring,
we painted the chalk with water
to swirl the colors around a bit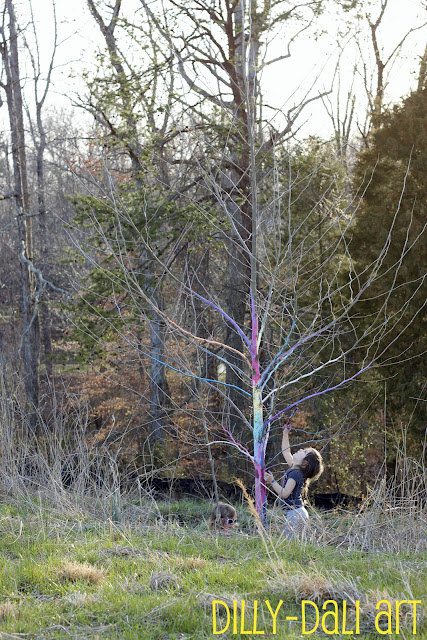 By the time we were done,
we had one beautiful tree that stood out among the others.
It is,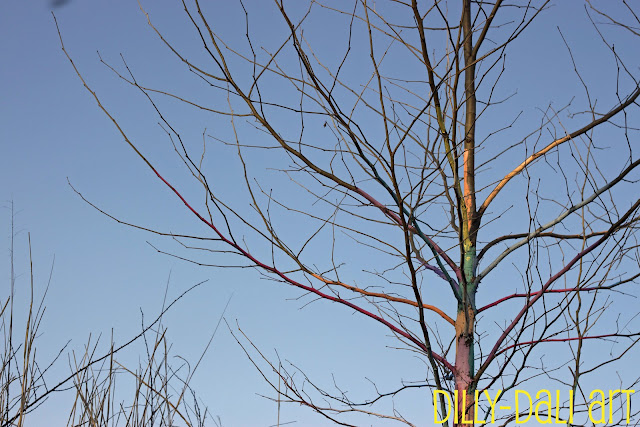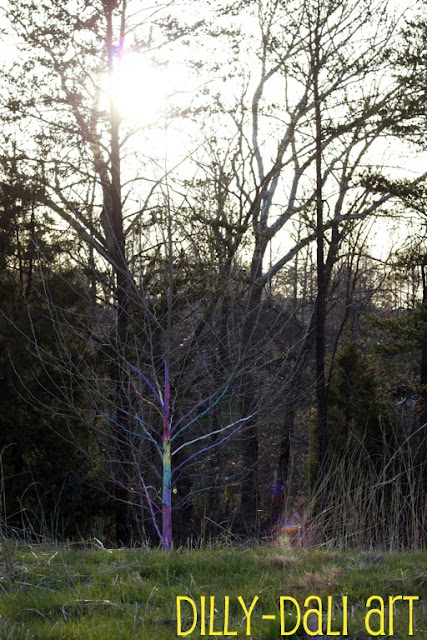 Have you ever used trees to create art?
Happily shared with these linkies:
Weekly Kids Co-op
Outdoor Play Party