I love botanical studies.
You know,
those lovely, super detailed, watercolor paintings
of
flowers, trees, fruits, etc.
We did our own botanical study!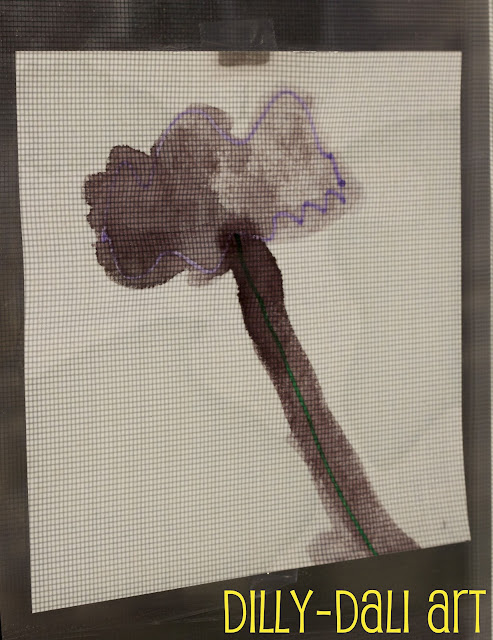 First, we started off by dying our own carnations.
I know this idea isn't new,
but,
it's new to us.
We just filled a few cups with water and food coloring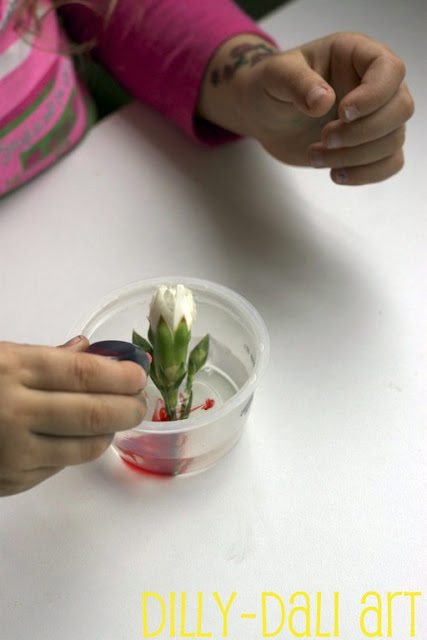 Placed our white carnations in the cups and watched.
We made sure to make our observations on how the flowers looked
and
made our guesses on how they would look later
Food coloring and puppies do not mix!
Oooooops!!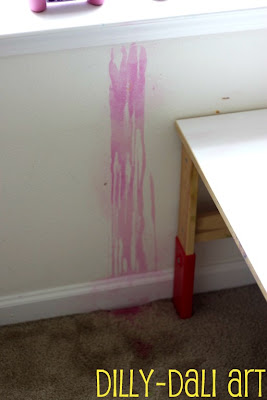 The next day we checked on the progress of our flowers.
It was interesting to see how the colors were absorbed differently.
Blue by far was the winner
green was second
purple was nonexistent!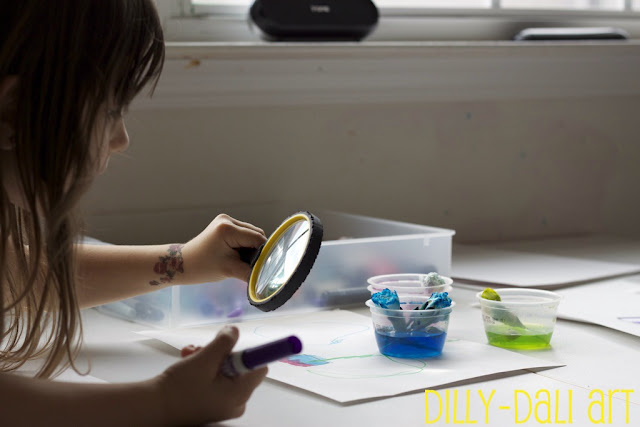 C sat down and drew her flower and painted what she saw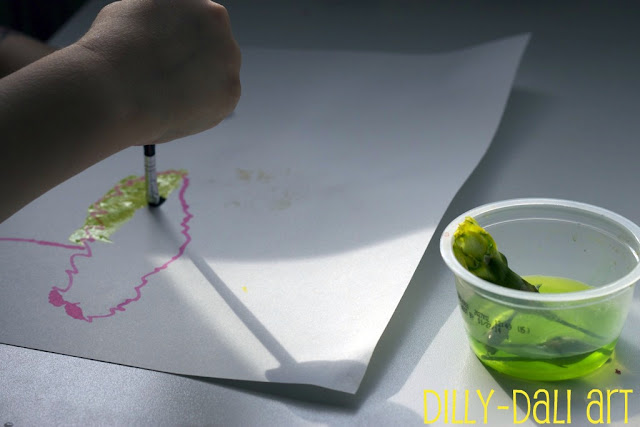 Then she noticed that the light made the flower glow
so she made more!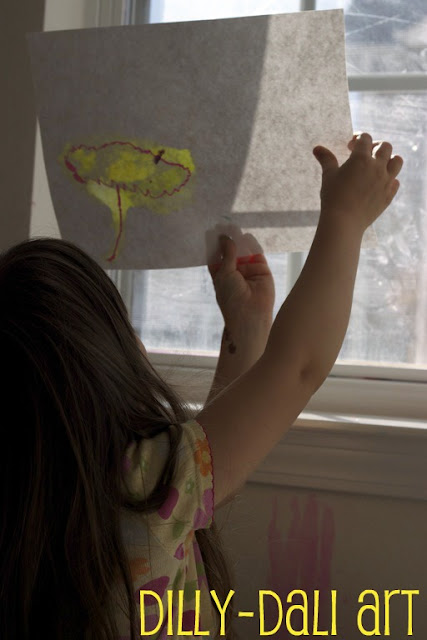 I cut the flowers out into squares and taped them to the window
Once they were taped, I painted the paper with vegetable oil.
It made the paper more translucent and now the flowers glow even more
See that streak of white? That's the oil!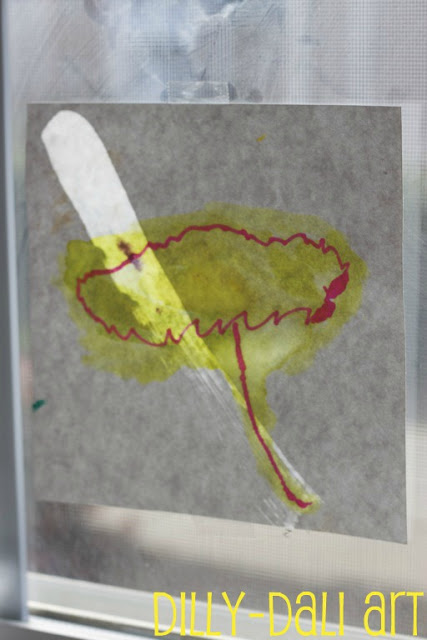 Here are a few of C's flowers
(before oil)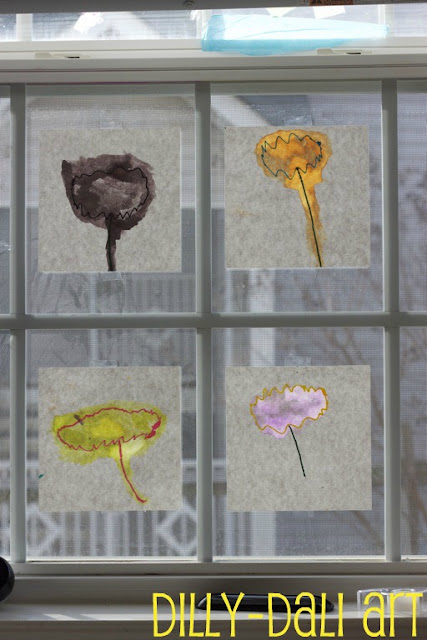 and a few more flowers
(after oil)
We now have a window full of beautiful flowers to welcome Spring!
Have you ever dyed carnations?