I'm on a rainbow kick lately,
I can't stop thinking about rainbows!
Whenever
I'm on Pinterest
, I'm pinning
rainbows.
I have a few rainbow posts,
and don't forget
Since you can never have too many rainbows,
we made a couple more!
This time, using plastic made from unflavored gelatin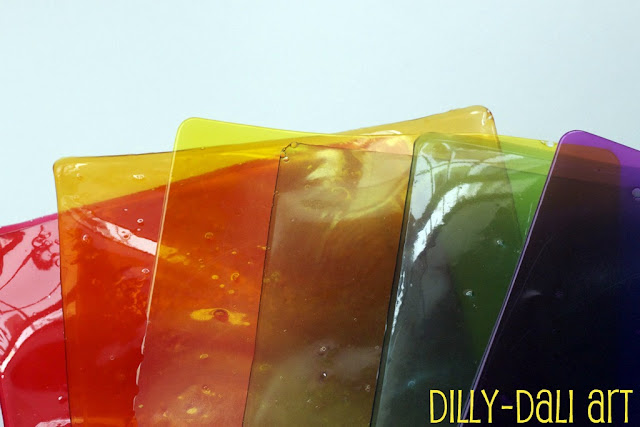 You can find out how to make the gelatin plastic
(all you need is unflavored gelatin packets, water, and coloring)
I poured the gelatin into trays and set it aside to dry over the weekend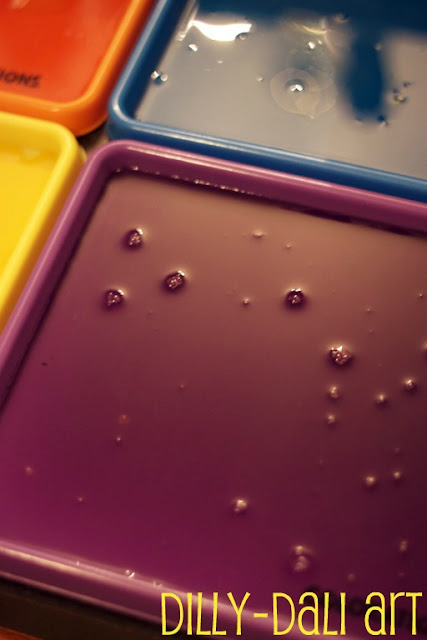 Rainbow Sun Catcher
I cut part of the dried gelatin into little rectangles and punched a hole in the top of each piece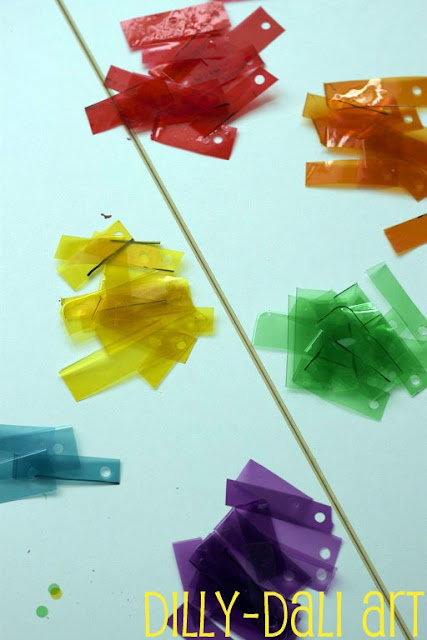 Threaded them on fishing line with some beads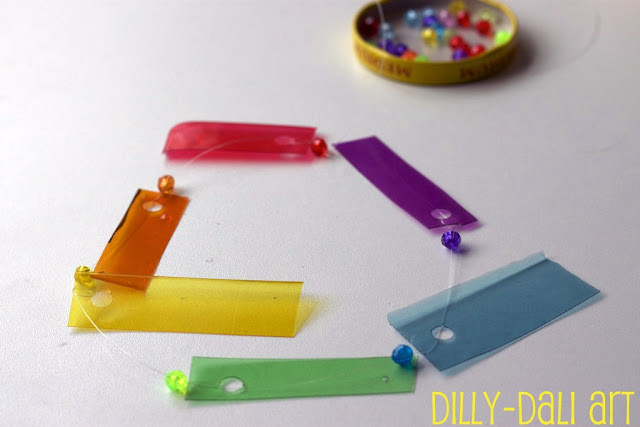 gathered all the fishing line together
tied it in a knot at the top
and hung it in the window
It looks amazing with the light shining through it!
Rainbow Collage
While I was working on the sun catcher, Miss C cut up the rest of the gelatin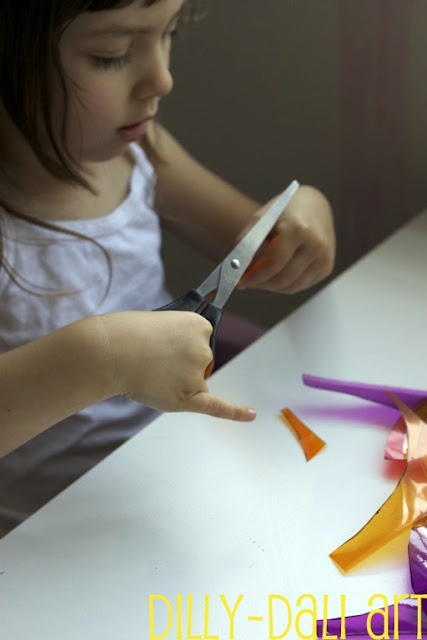 I taped contact paper on the table
(sticky side up)
and placed one of each color in order of
to help get the girls started.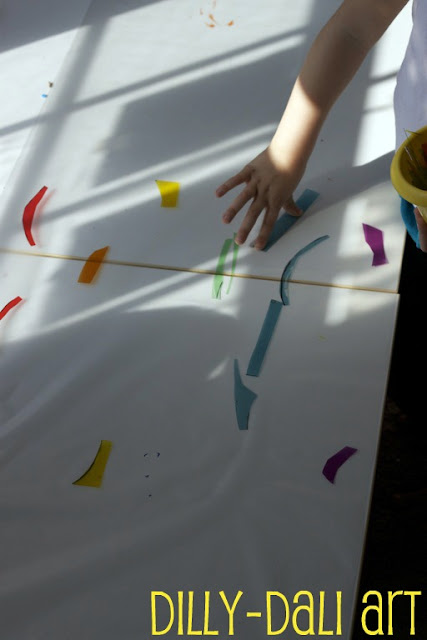 In no time at all, lines of color started to form.
It was so wonderful to watch the girls excited about matching the colors
and finding just the right spot for the oddly shaped pieces.
Especially Little A,
who is 2.5 and not particularly interested in anything for more than a few seconds at a time.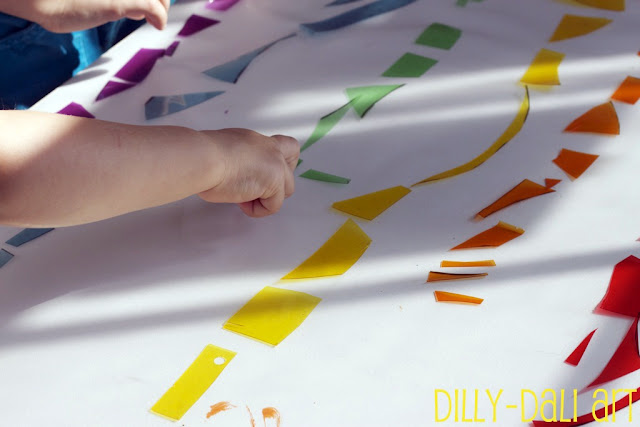 When they were finished they had a rainbow collage!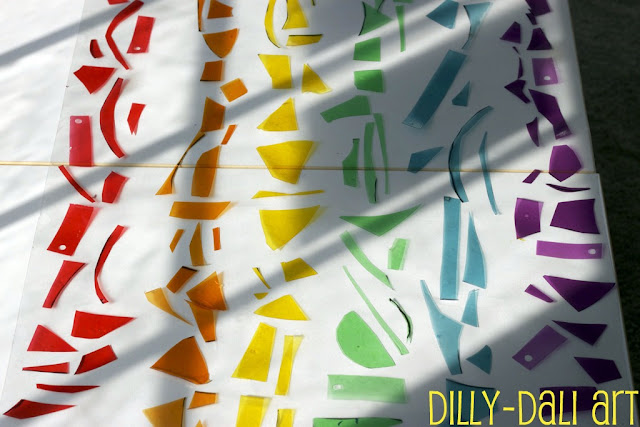 I covered it with another sheet of contact paper
and
taped it to our back door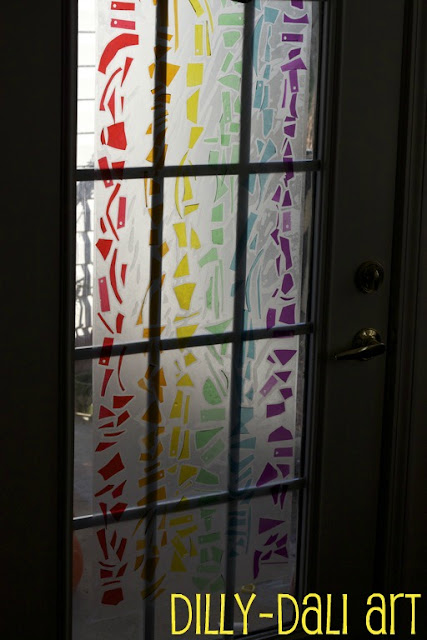 Such a cheerful way to welcome spring into our home!
Are you doing anything special to welcome spring?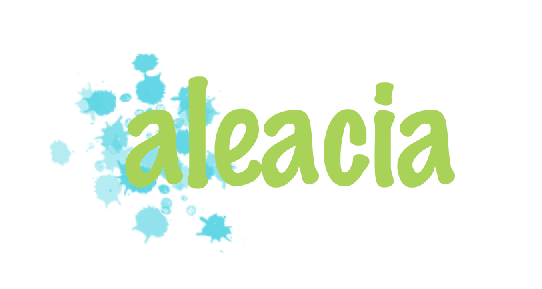 Happily shared with
Kids get crafty
The Sunday Showcase