We've been
playing with beads, buttons, and wire
lately
and I felt inspired to create a pendant for C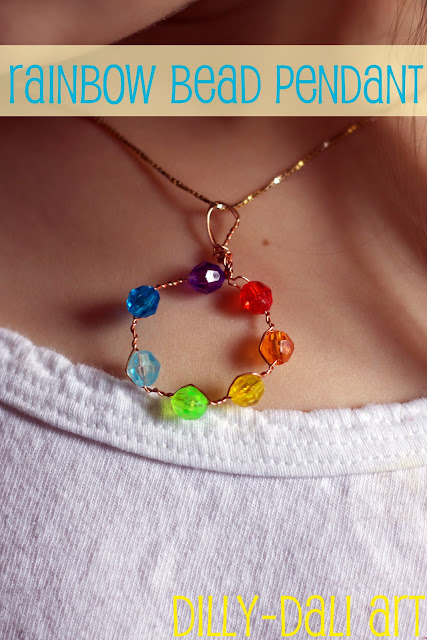 Here's how I did it!
I bent a length of wire in half
(any length you want!)
and twisted a little loop in the top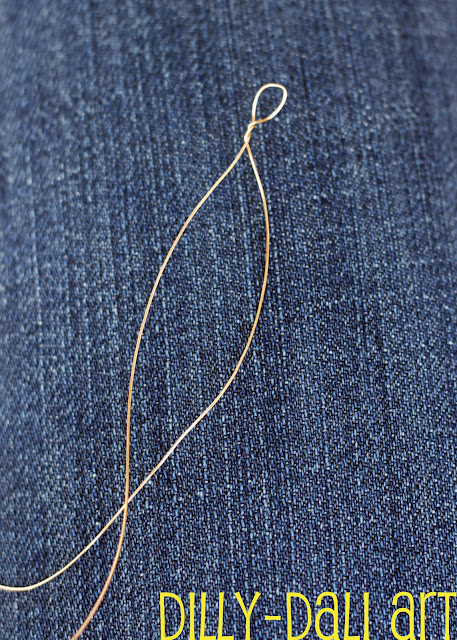 I slid my first bead on to one of the wires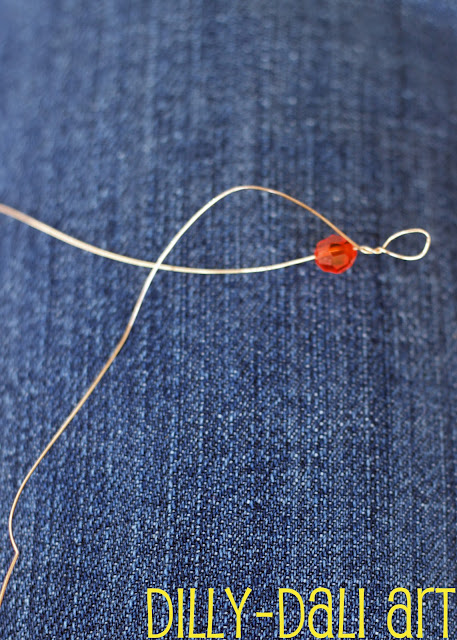 and twisted the wires together underneath the bead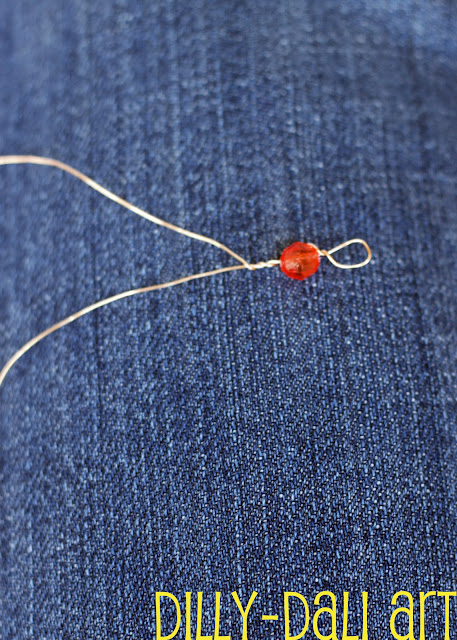 I kept putting beads on and twisting until I had a rainbow!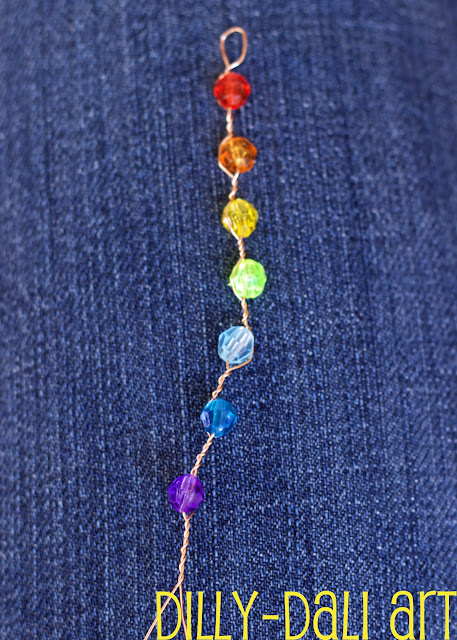 Then I took the end of the wire and threaded it through the top loop
making a circle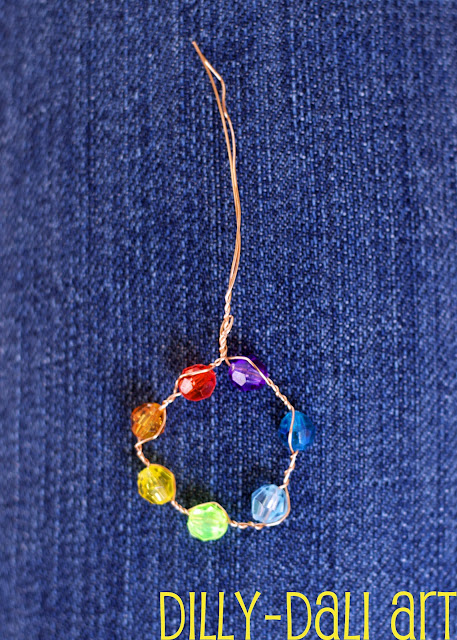 Bend the end wire down into a loop and twist it around to secure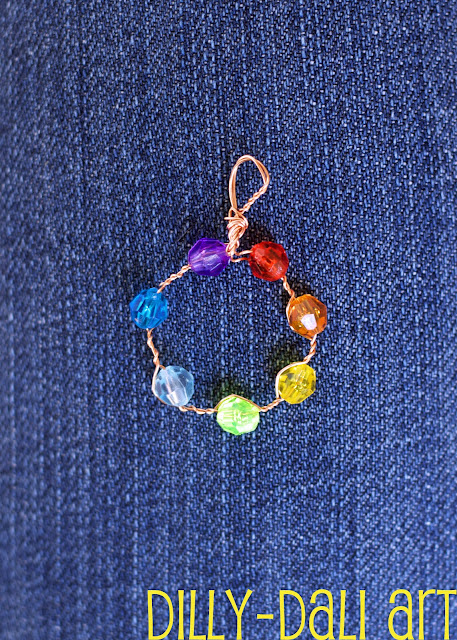 Voila! You have a simple beaded rainbow pendant!