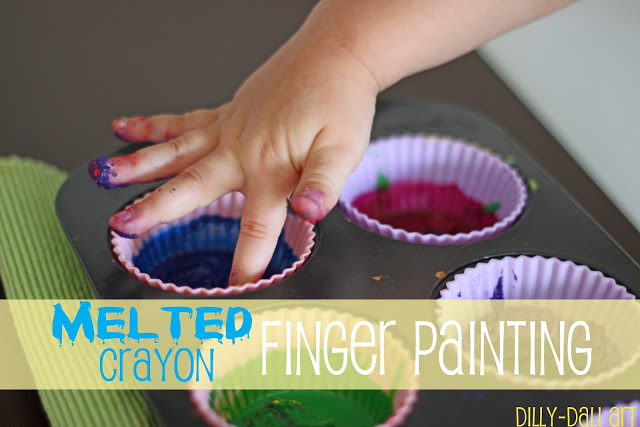 Recently I was using a candle and let C stick her fingertips into the melted wax.
Have you ever done that? It is so fun!
Feeling the warm wax harden onto your fingertips and then popping the wax off.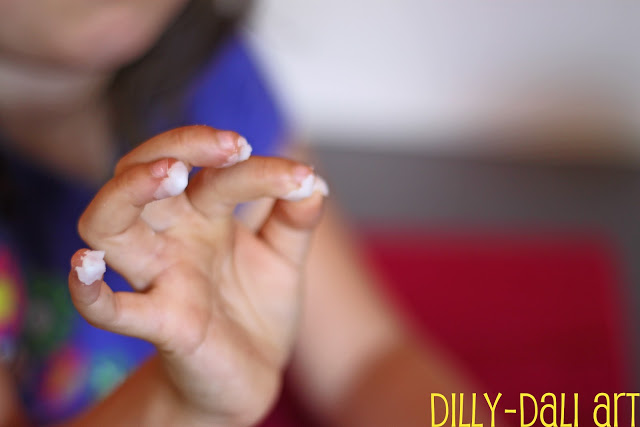 Suddenly it hit me,
wouldn't it be fun to do that with melted crayons and draw with your fingertips!?
So, that's what we did!!
If you try this please keep a close eye on your child at all times
and
test the wax yourself before allowing little fingers to try it
Melt your crayons on low heat in the oven
Once they're melted set them aside to cool for a few minutes.
I let them cool until they were a little hard on top but still soft in the middle.
Test the wax to make sure it isn't too hot and then let the kids dip their fingers in!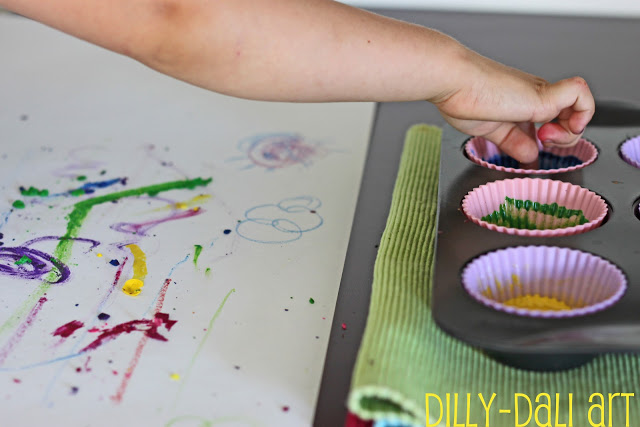 The girls loved this!
They liked how the wax was warm and squishy and how it hardened on their fingertips.
They tried "painting" with the wax still soft on their fingers and tried it after the wax was hard.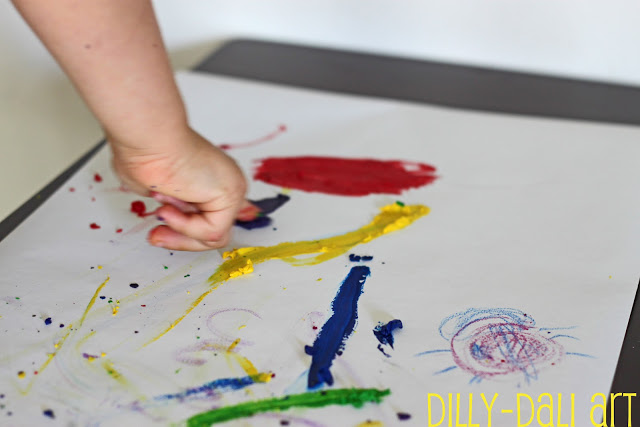 Little A
liked making dots with the tips of her fingers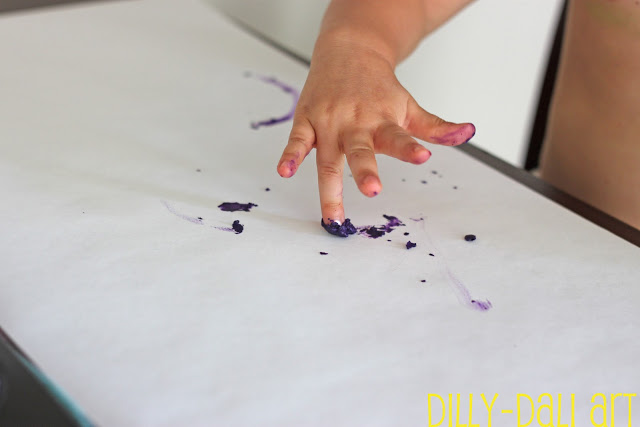 and dipping her fingers into the wax over and over again
mixing all the different colors together
her favorite part was picking off all the hard wax
leaving tiny little pieces all over her paper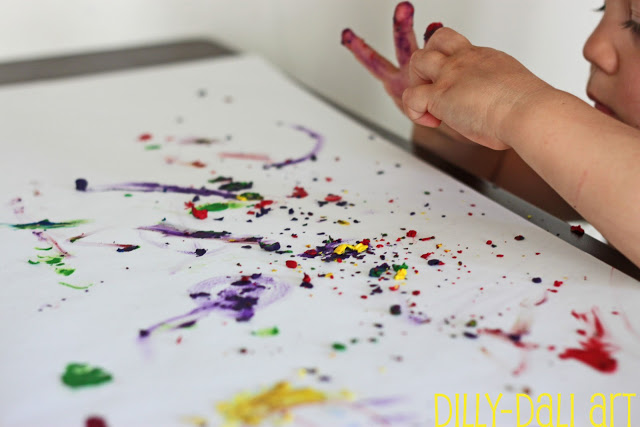 As you can see, the girls really had fun exploring with the melted crayons
and all of the wax that was leftover is now hard and shaped like little crayon cookies!
If you're nervous about letting your little ones stick their fingers in warm wax