We were Inspired by Wayne Thiebaud!
The girls wanted to do something special for my husband's birthday
(since he doesn't like to eat cake)
so they painted cakes!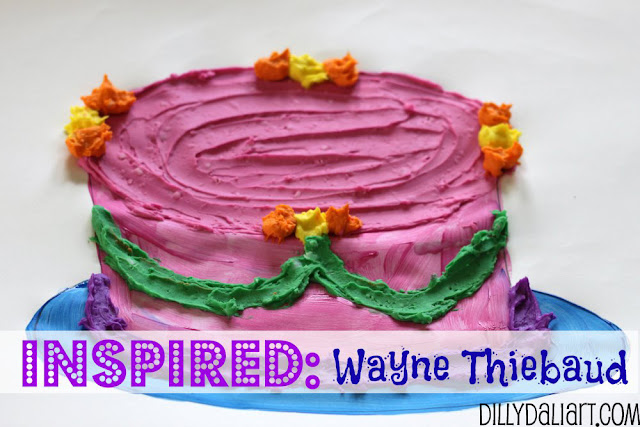 Whenever we're learning about a new artist the first place I visit is YouTube.
I love searching for interviews, it's so interesting to hear the artists speak about their methods and work.
We really enjoyed this
interview with Wayne Thiebaud
.
In the video there are close ups of his work where you can clearly see the build up of oil paints on his cakes, it looks exactly like frosting.
He even mentions that while he's painting it almost feels like he's making real cakes and pies.
I haven't ventured into letting the girls use oils yet
(no particular reason why)
so I thickened up some tempera paint for them to use instead
I mixed 1 cup of cornstarch with 1 cup of water in a saucepan
and heat it over low heat stirring constantly until it was the consistency of sticky play dough
Using a muffin tin I mixed the tempera paint with my cornstarch thickener and
voila!
tempera frosting.
To make their cakes, the girls drew a simple cake shapes onto their paper with pencil.
An oval top, two straight sides, and a curved bottom.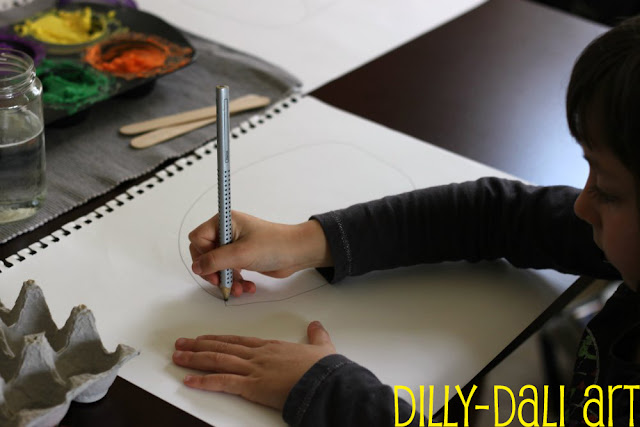 Then they went to work using popsicle sticks to spread on their "frosting"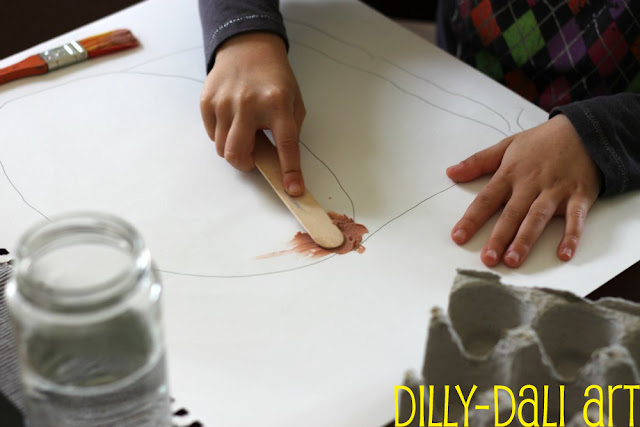 Alongside the thickened tempera,
I also set out regular tempera and paintbrushes for them to use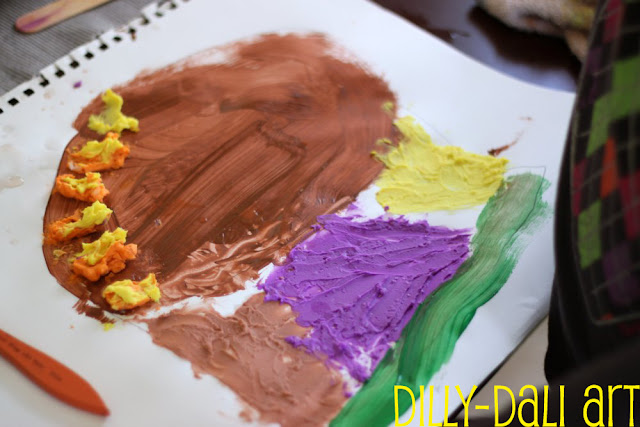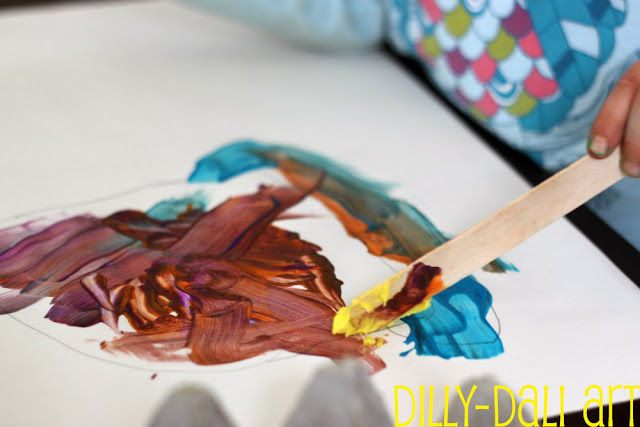 Sweet Little A was so proud that she drew her cake all by herself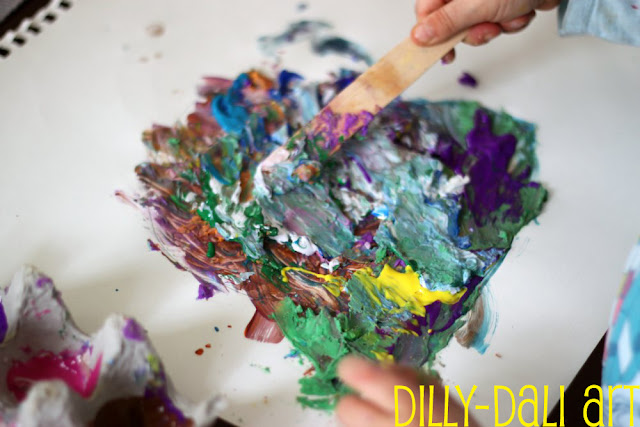 She worked on the same cake picture the whole time
(
Miss C
painted three in the same amount of time)
A
was absolutely fascinated with adding layer after layer of paint
and then she decided to mix it all together.
I wish I had a picture of her face when she saw that she made gray
she was surprised and amazed all at once
C
was also surprised, pointing out that
A
didn't even have black paint.
How DID that happen!?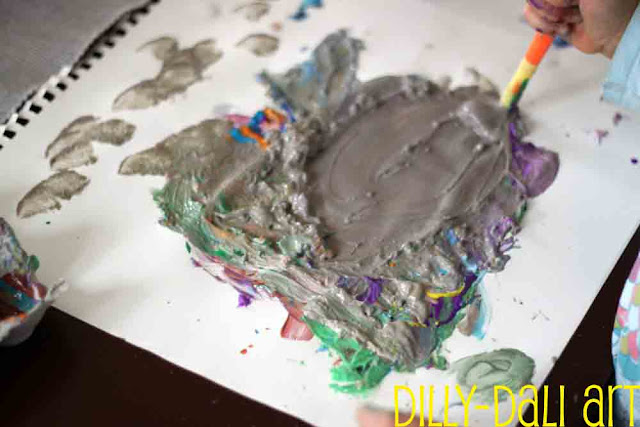 The girls really enjoyed painting Thiebaud-Inspired cakes and couldn't wait to show my husband when he came home from work.
He loved them!
Unfortunately, we weren't able to keep the paintings because the paint started flaking off
(due to the cornstarch, I'm sure).
Whenever we decide to try oil painting, Wayne Thiebaud-Inspired cake might just be the first thing we paint!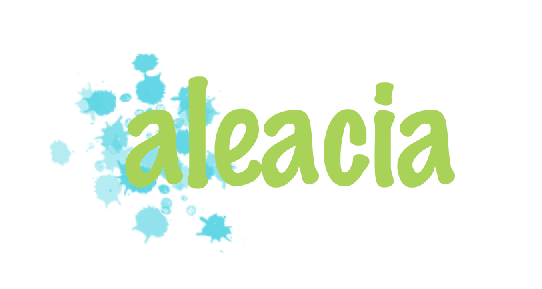 Let's connect!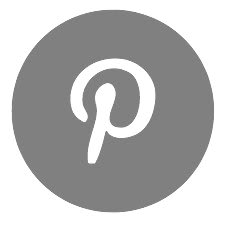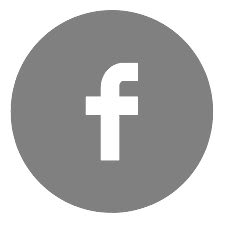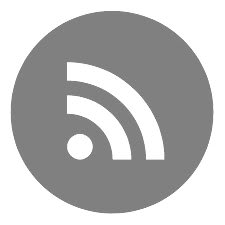 Save this idea for later!