So the day of our first art group meeting arrived March 23, 2011!
Miss C
was very excited, she was staring out the window for a good hour waiting for her "new friends" to pull up.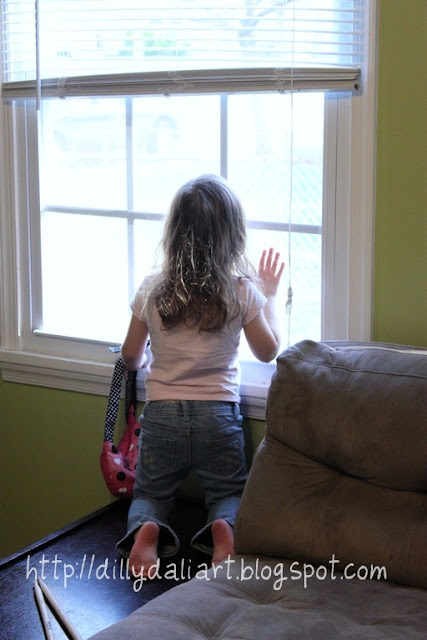 I had the art studio ready and waiting for the toddlers to come.
There are 8 children in the group ranging from ages 18 months to 3.5 years
7 girls and 1 boy...lucky Sean.
;)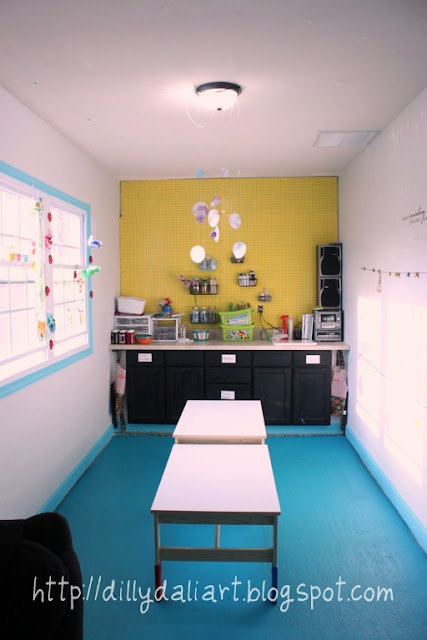 I wasn't quite sure what to expect from all the little ones as far as what they've experienced so,
I decided to start the art group with some finger painting.
Just a simple activity to break the ice and get to know each other,
to find out who doesn't like being messy,
to see how long their attention spans would last
and to even just see what they would create with the items put in front of them.
I think it went well for a first meeting
it was a bit chaotic because I wasn't as fully prepared as I thought I was but I'll learn as time goes on
I think the little Dilly-Dali(ers) had a great time
even the ones that didn't like getting messy joined in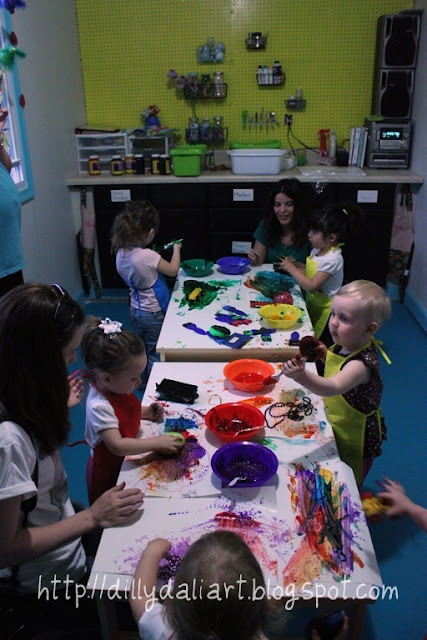 When everyone was done with painting (after about 30 minutes) they moved to the chalkboard wall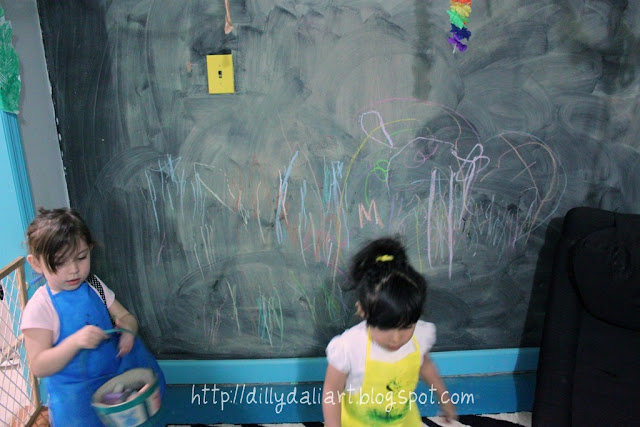 Look at all the beautiful work!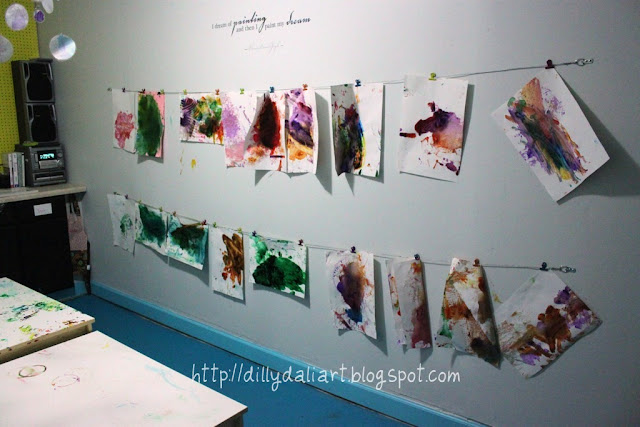 The best part about having an art group is that
not only are the children able to experience art surrounded by their peers
but
they're also making long lasting friendships during the process.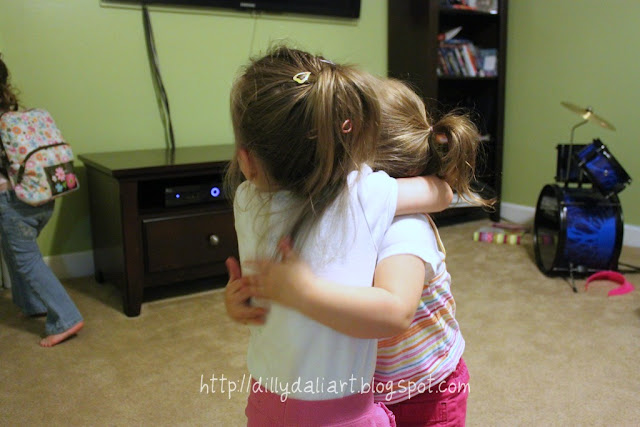 Camryn and A giving goodbye hugs