Check out this sweet Capiz Shell Chandelier from PBteen, it would be so awesome for the art studio!
I don't have $129.00 to spend on a chandelier though so I decided to make one of my own and it involves spin art.
So I first cut some circles out of parchment paper with my circle cutter. I decided on parchment because light diffuses very nicely through it, it gives off a nice glow. Anywho, I took the circles and stuck them to contact paper. I was pretty surprised that I had a hard time getting parchment to stick to the contact but now that I think about it people use parchment paper to keep food from sticking so I suppose it makes sense, either way, the paper circles stuck just enough to do a quick little spin.
I had the contact paper stuck to a paper plate with some Blu-Tack for a little stability and the paper plate was stuck down to the salad spinner with Blu-Tack as well.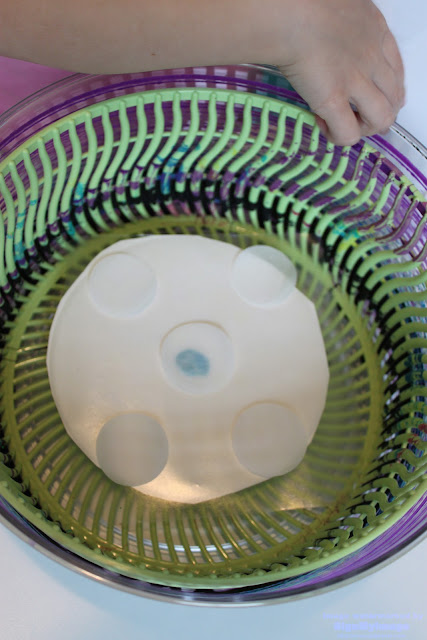 I recently bought these bottles (they were on clearance, I couldn't pass them up!) and filled them with watered down paint, C told me she wanted pink, blue and purple, "...and that's all!"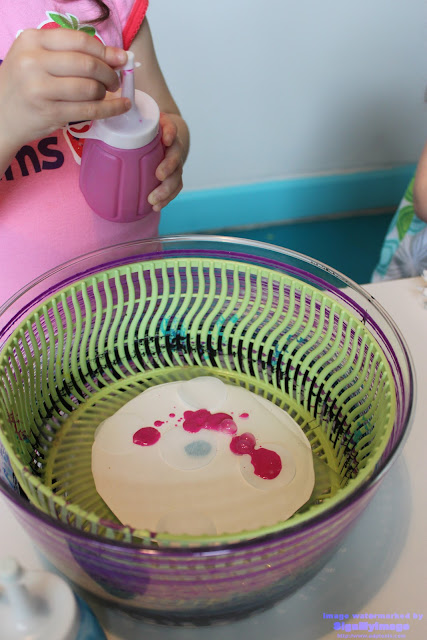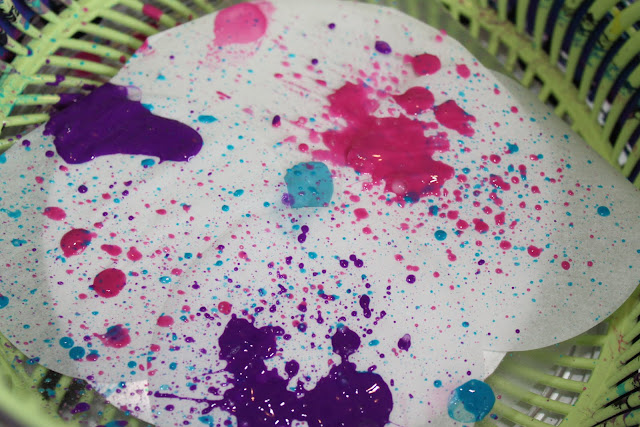 Before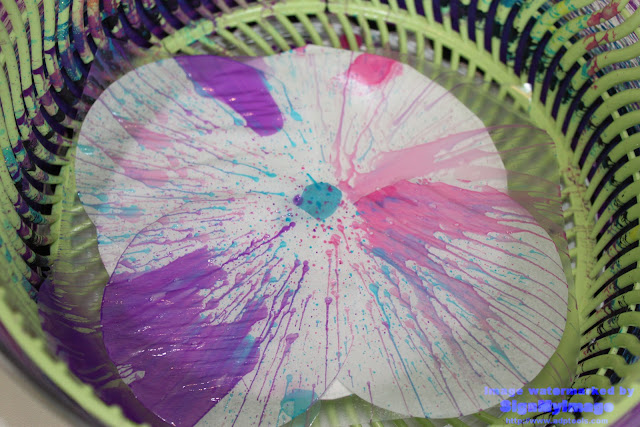 After
I was very pleasantly surprised that the paint stuck to the contact paper very very well. Well enough that I was able to save the contact paper and stick it on the window, two projects in one!
After all the circles were spun and dried I covered both sides with contact paper, cut them out into circles (leaving a little edge of contact paper showing) and punched holes in them with a needle to thread some fishing line through.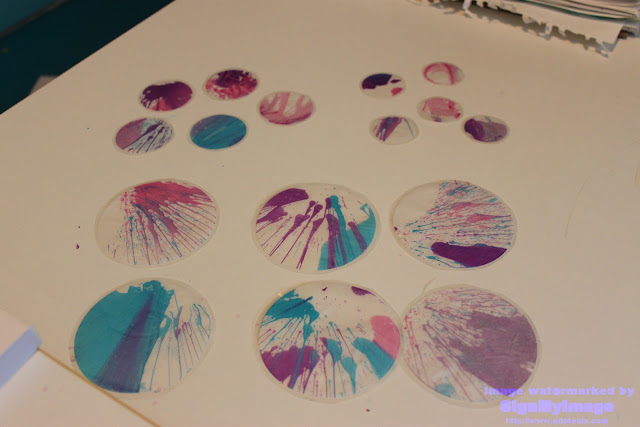 I made a ring around the light fixture with pipe cleaners (a temporary solution with what was available) and tied the fishing line to the pipe cleaners and taped (also temporary) it up!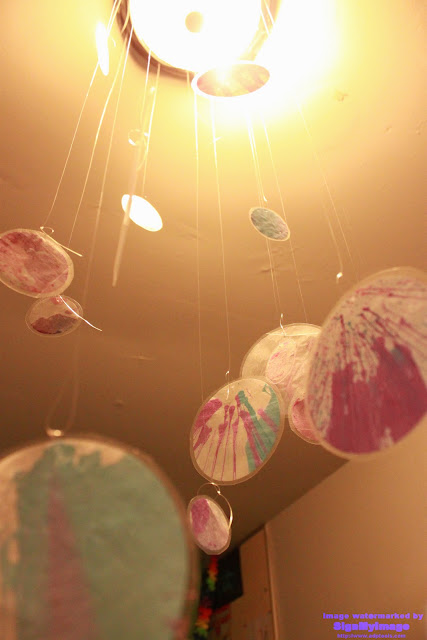 Then I proceeded to take a lot more pictures of the little circles than I should have because I love them oh so much!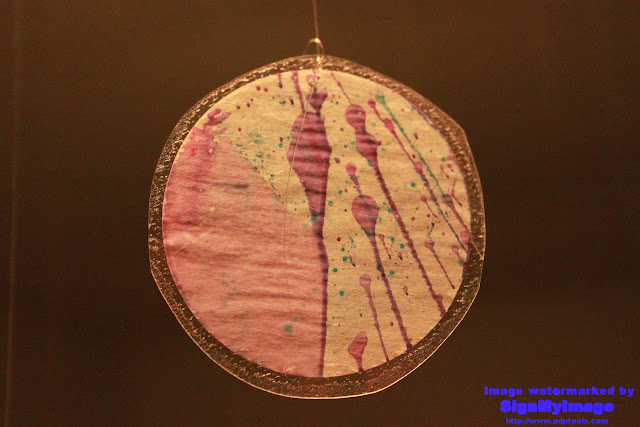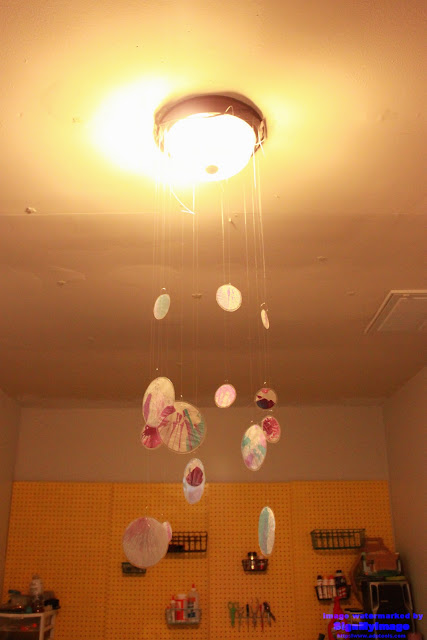 I love how this turned out but it is a bit sparse compared to the PBteen chandelier so I think I'm going to mix mediums and also try some wax crayon sun catchers and hang them up alongside the parchment circles.