When the weather gets warm I like to move our easel outside
There's just something about
the fresh air and the sun, the birds chirping, the bees buzzing, lawns being mowed, flowers waiting to be picked, cool breezes, rustling leaves...
I could go on for days about the lovely outdoors
it seems to crack creative minds wide open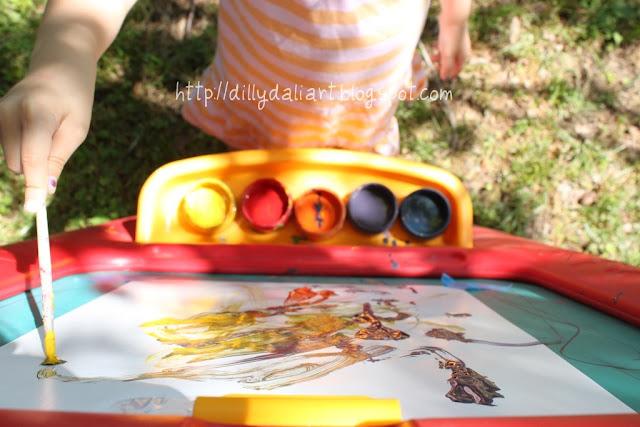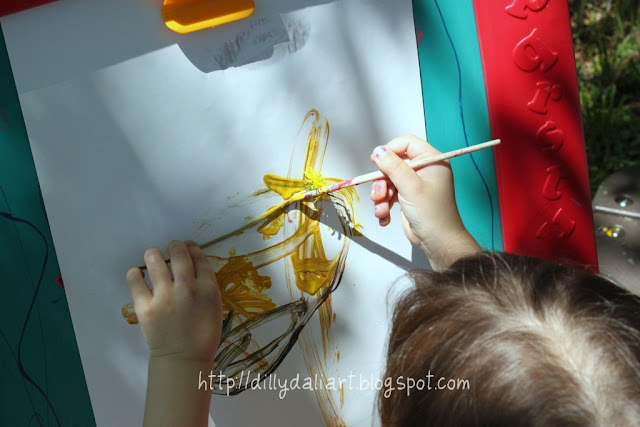 Trying to paint a dandelion to the paper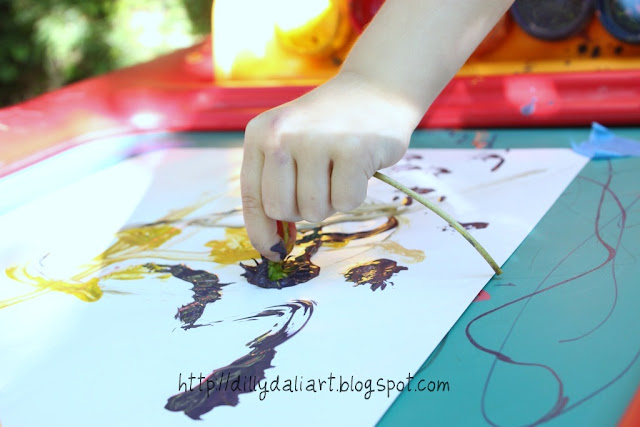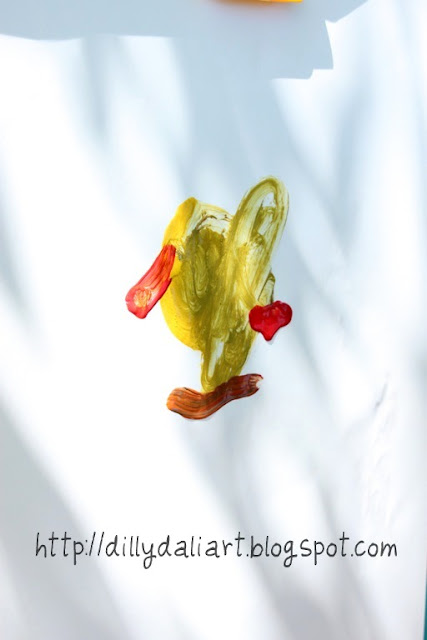 Portrait of Mommy with "two red Mommy ears and a red Mommy mouth"
I think the most creative stuff comes from the unplanned events
I brought out the paint, brushes and paper so that the girls could paint on the paper with the brushes.
They of course thought otherwise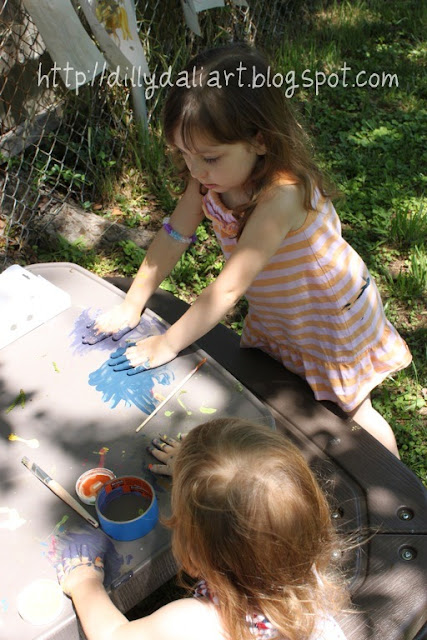 After painting the table
C
went inside the house to wash her hands but instead came out with a toy coffee pot filled with water to water the flowers (and the weeds)
After making a nice watery muddy mess she asked if I could bring out the sidewalk chalk
Perfect opportunity to make sidewalk chalk paint I thought!
Instead what I got was all the chalk dumped into bowls of water
which turned out to be awesome!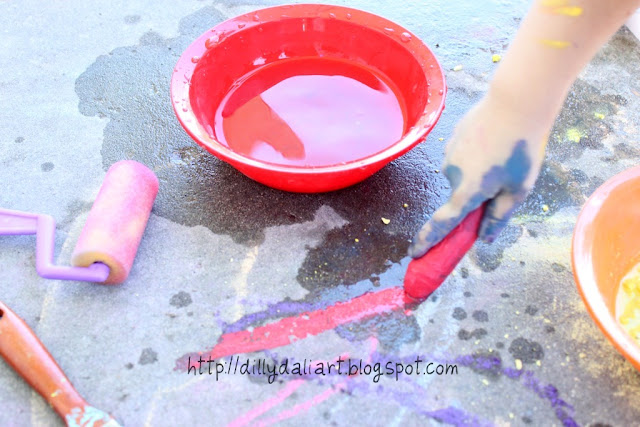 I think drawing with wet chalk is the equivalent of drawing with melty crayons
it's smoother, bolder, blends together and layers up for great texture
the only con
the chalk ends up being used a lot quicker than normal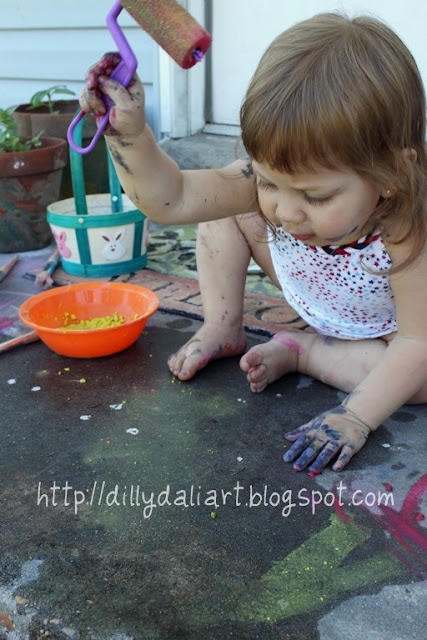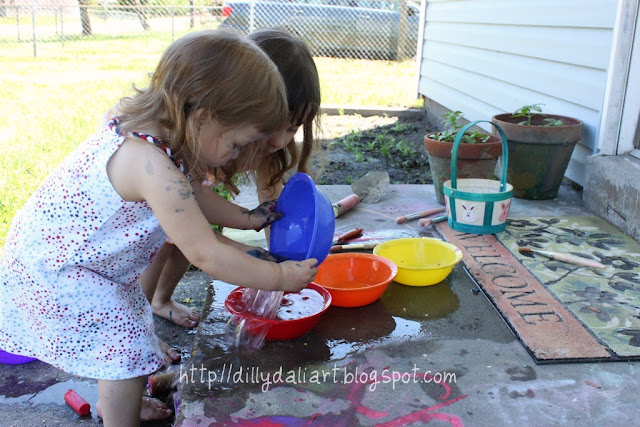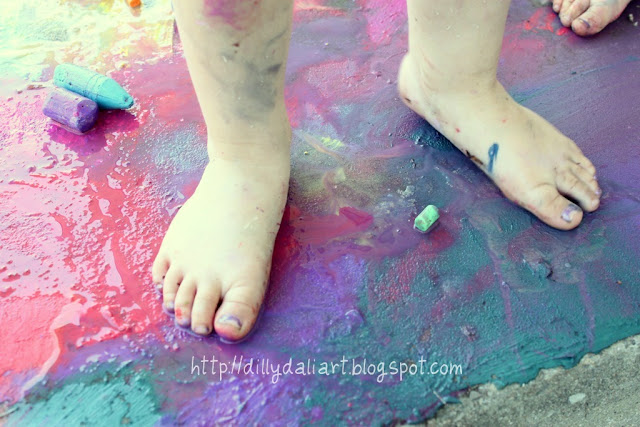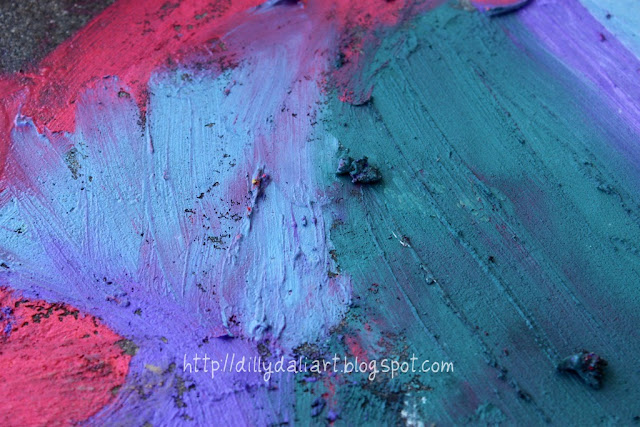 We had so much fun with the wet chalk
I can't wait for the girls to do some more
Afterwards,
when I was cleaning up the yard I found the dandelion dried to the easel
a picture perfect sight before heading back inside
:)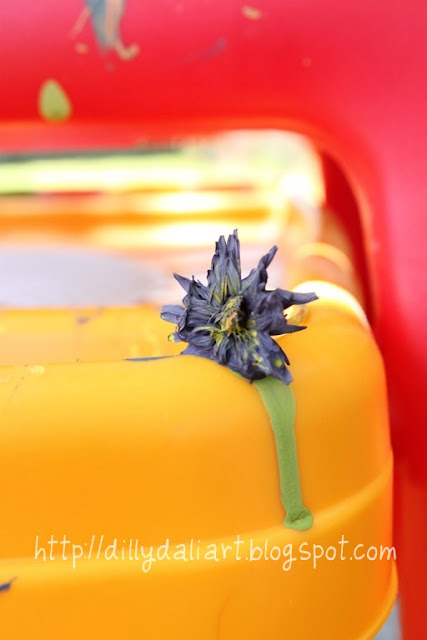 This post has been linked to:
It's Playtime!
hosted by
The Imagination Tree Messy Kids Quirky Momma hands on : as we grow Let the Children Play
Child Centered Art Party
hosted by
Art For Little Hands