Did you know that gelatin can be used for more than just eating?
You can also use it to make a plastic like material that is perfect for making sun catchers
I decided that we should give it a try after seeing it (here) in FamilyFun magazine, it's so simple!
Boil 3 tablespoons of water and add an envelope of unflavored gelatin (we used Knox)
pour into a bowl or measuring cup
**one envelope is 7 grams of gelatin**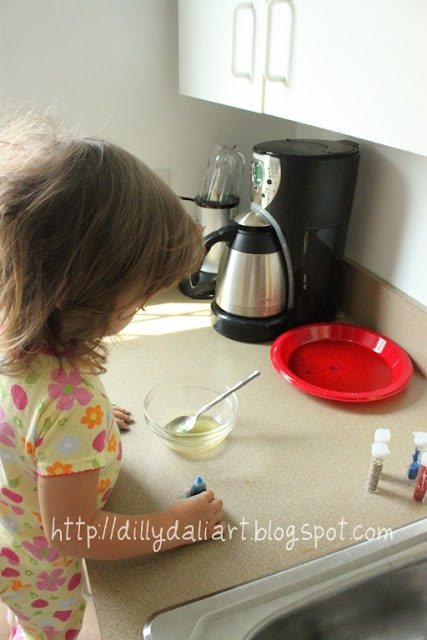 Add any coloring you would like and stir
or don't it's really up to you!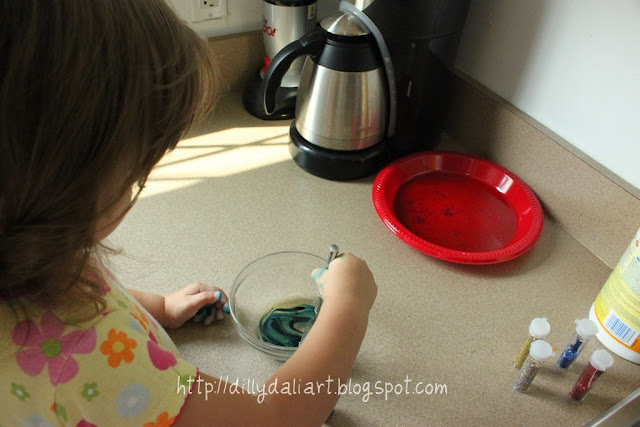 Pour onto plates and add embellishments such as glitter
and/or
drops of a different color and swirl for a marbling effect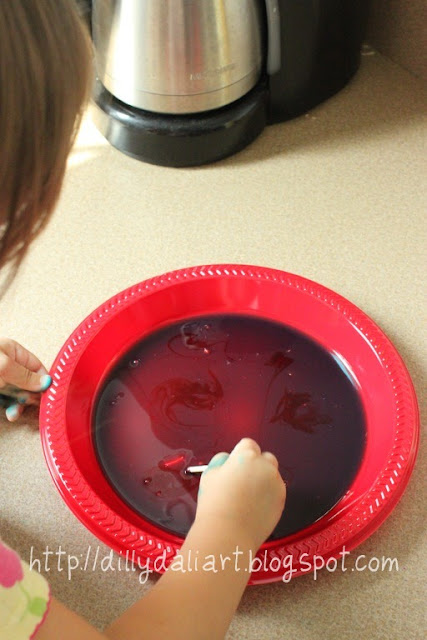 Now the article says let dry overnight, that was not the case for us!
We started this project on a Friday morning and they were not completely dry until Monday.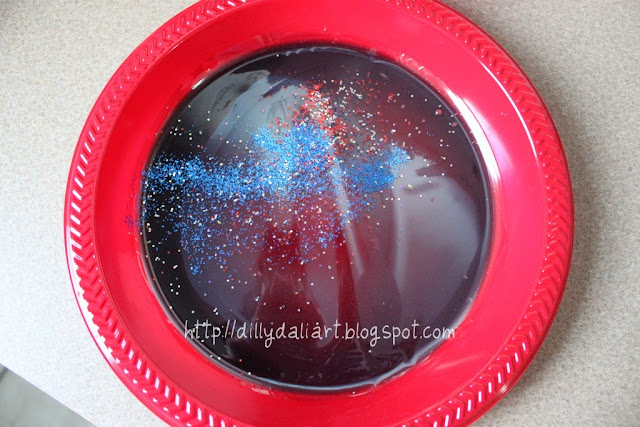 I could tell that they were dry when they started peeling off the plates
The middles and edges started buckling and the edges became dry and pulled away from the sides of the plate
They felt very similar to overhead projector sheets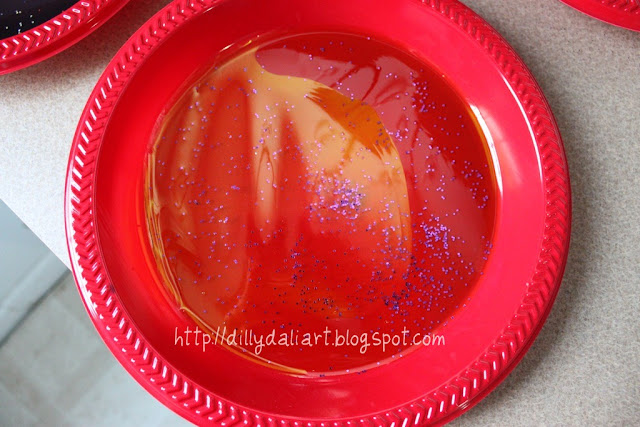 The lighter looking color on the left is dry and peeling off the plate, the right side is still stuck to the plate
One box of Knox gave us four different colors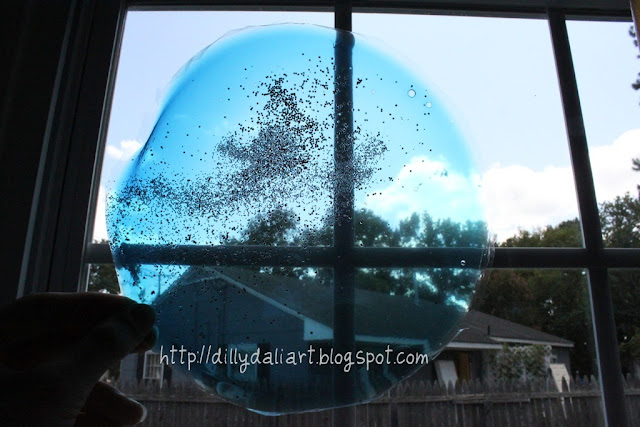 Blue with every type of glitter we own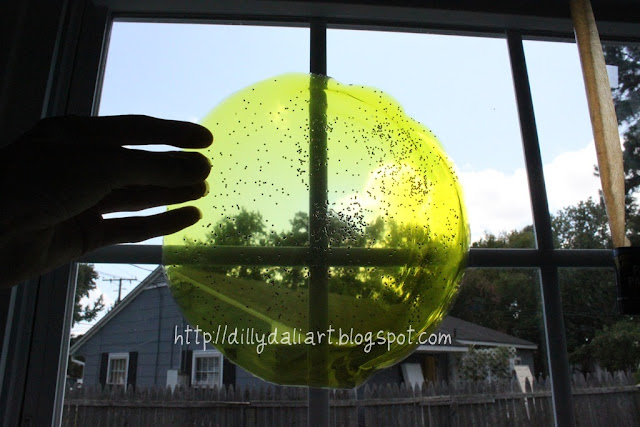 Green with purple glitter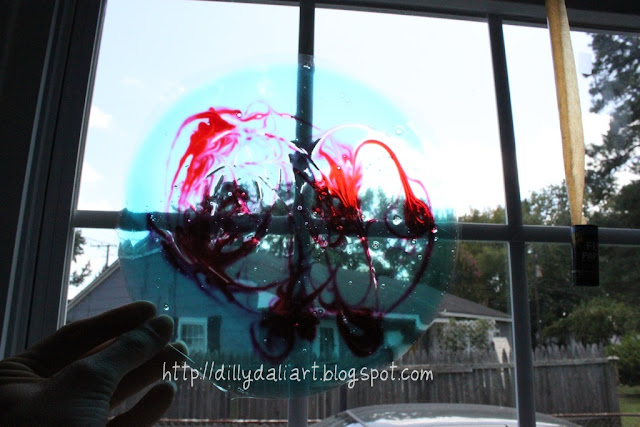 Blue with red swirls
Pink with purple swirls
I cut each circle in half and gave one side to Miss C and one side for myself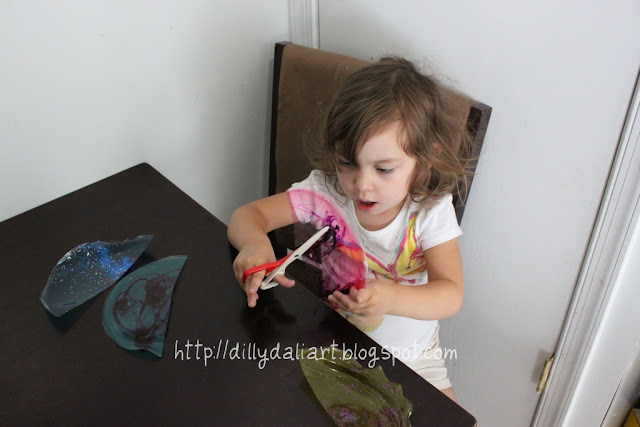 Punching holes to hang the pieces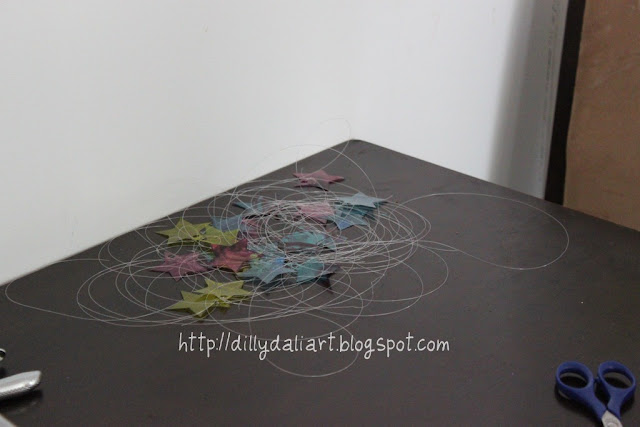 Stars waiting to be hung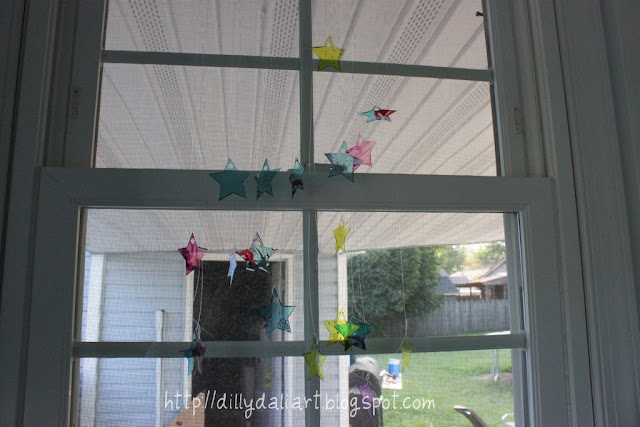 These stars are above my kitchen sink
C took a freehand approach and cut her half circles into random pieces so we punched holes into all of the ones that were big enough and strung them up together with fishing line creating one beautiful sun catcher!
It seems to me that at the end of every blog post I mention how we are going to do a project again...well we ARE going to do this again because I have a box of Knox waiting in my cupboard and I just realized what I want to do with it!
Hope you make these, they really turn out gorgeous and hold up well!