So with Mother's Day coming up I was wondering what activity to do with the art group this week,
then I saw these
Spiral Heart Pendant Necklaces
on
The Chocolate Muffin Tree
and knew I had found my answer.
I was hoping to find some Model Magic by Crayola because it's really lightweight and soft so I thought it would be perfect for the little hands in the art group.
They didn't have any in stock at the store I went to so I ended up buying the Air-Dry Clay which I was worried about because most of the clay I've used is very dense and can be hard to manipulate.
I was very pleased with the clay, it was soft and the children didn't seem to have any problems squishing it between their fingers!
I decided that instead of pendants we'd make stakes for the garden so I bought some dowel rods to stick the clay on top of.
I gave each child some clay and let them go to town!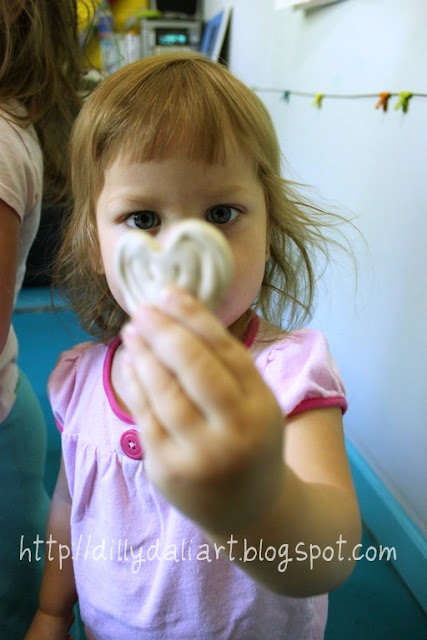 They created some fabulous stakes!
There are going to be some gorgeous gardens in Hampton Roads
:)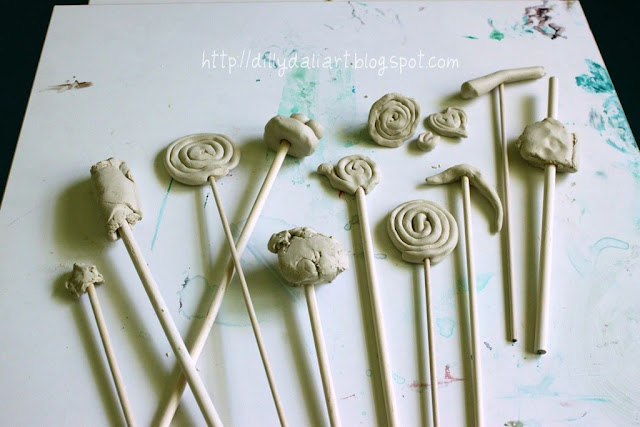 While I set those aside to dry I brought out a tray of watercolors and some watercolor paper.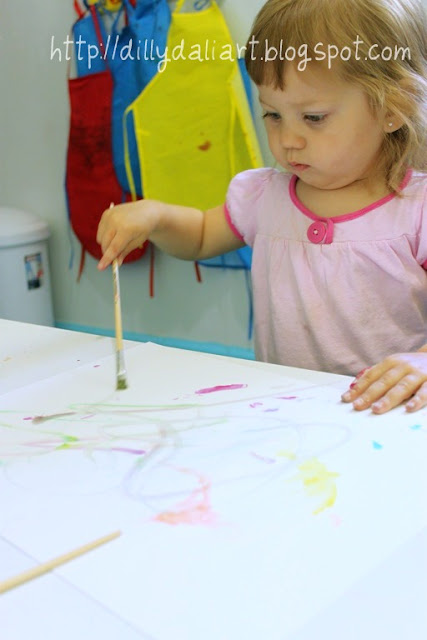 Lexi concentrating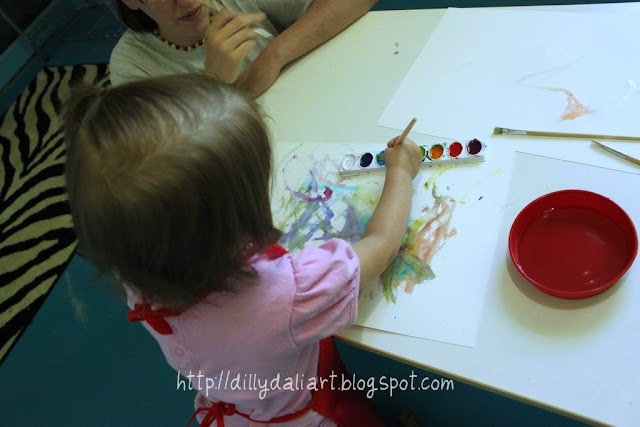 Maddy decided to ditch the brush and use her fingers to paint
Camryn really enjoyed the watercolors and chose only blue to paint with
she even became upset after getting some red on one of her paintings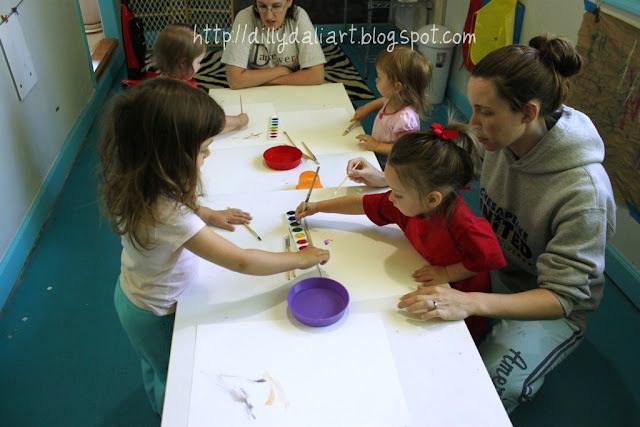 I'm not sure if the paintings or stakes will be used as Mother's Day gifts but if they do happen to go to a special mother I know they'll be cherished forever!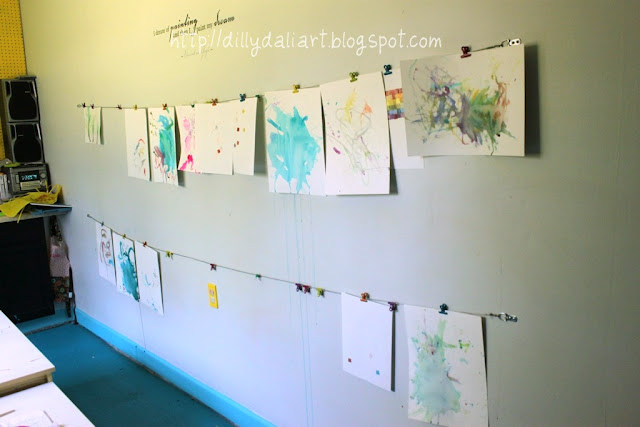 HAPPY MOTHER'S DAY!