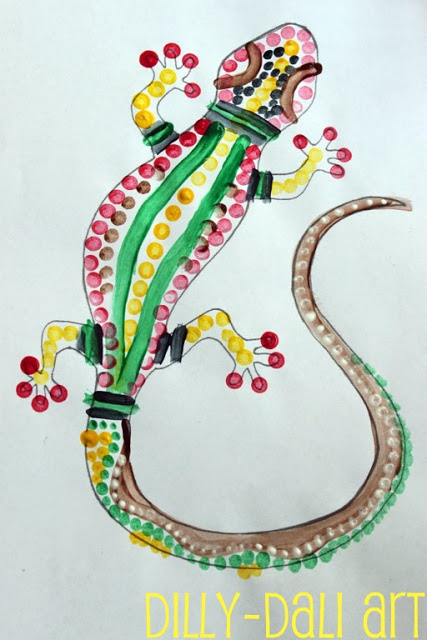 I homeschool my children and we have been having a wonderful time virtually visiting Australia for the past two weeks.
It's hard to visit Australia and not come across the stunning Indigenous Australian art.
If you do a Google search for it
you'll find the most amazing images!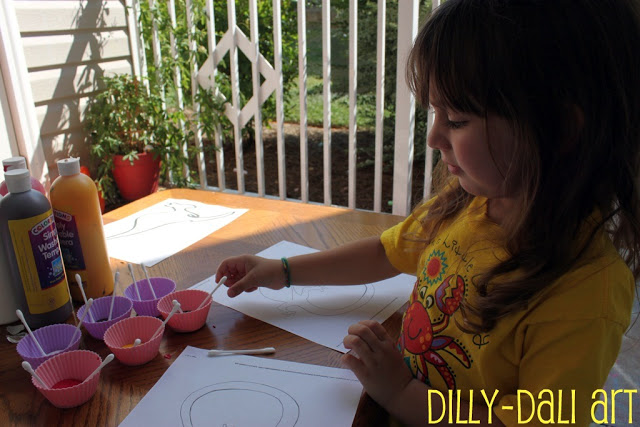 We decided to give it a try with tempera paint and cotton swabs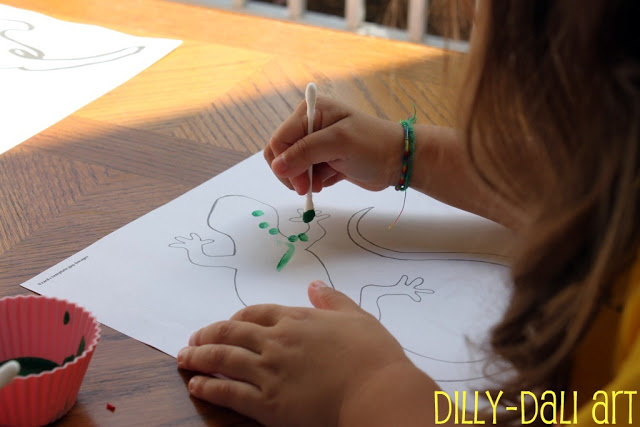 I Googled templates for the animals we wanted to use
a lizard
and
a kangaroo
(not pictured)
and printed them out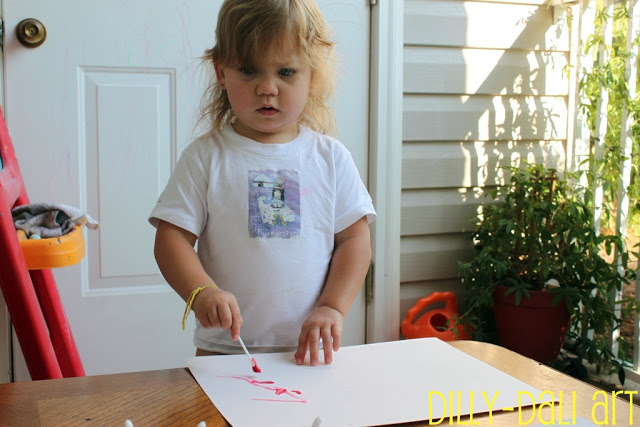 and we started painting our dots!
C started out painting dots but quickly lost interest
she did, however,
enjoy using the cotton swab like a paint brush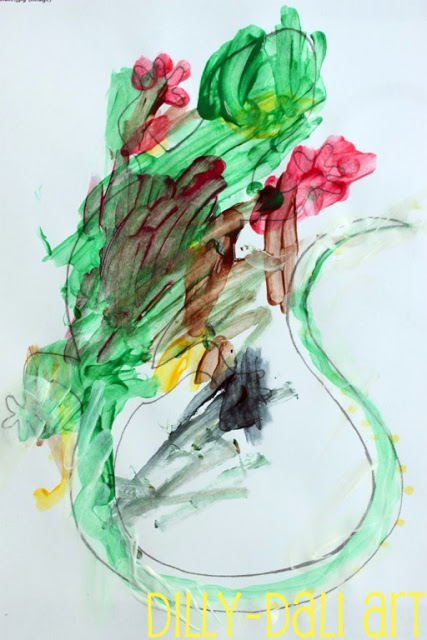 When the animals were dry I cut them out and pasted them to a thicker piece of paper
just for a little more depth and texture difference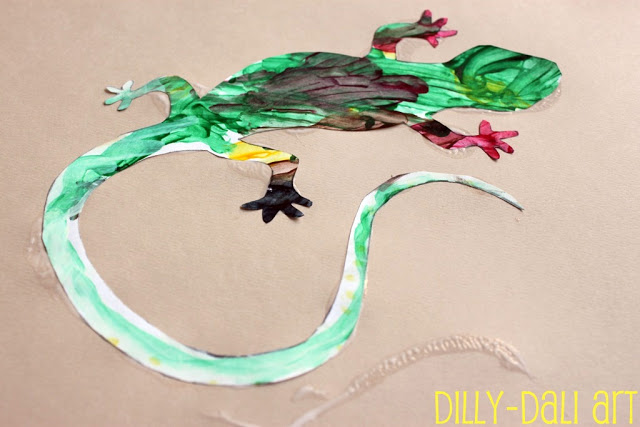 C discovered that if she twirls the cotton swab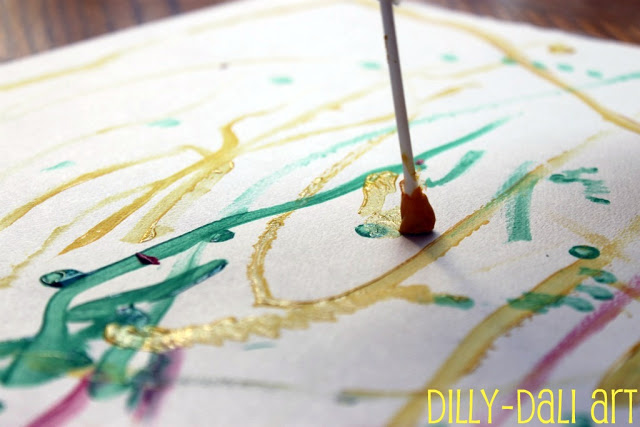 it'll create neat little squiggles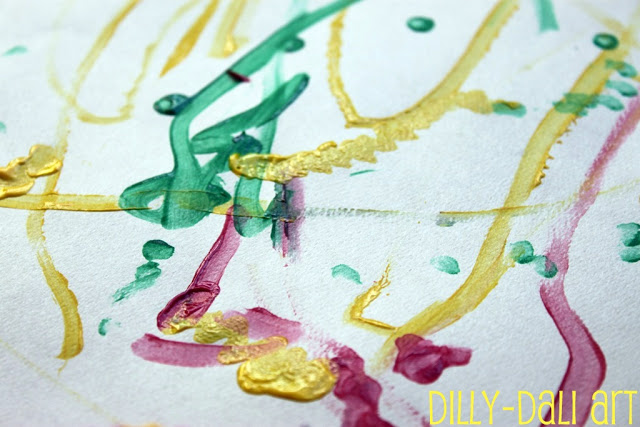 I did get her to put a few dots on her painting!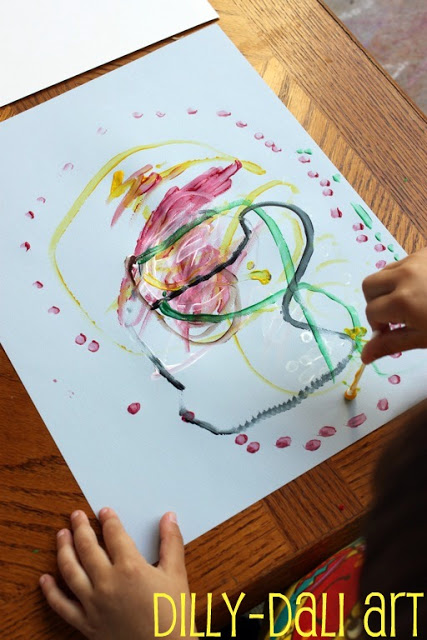 C's finished product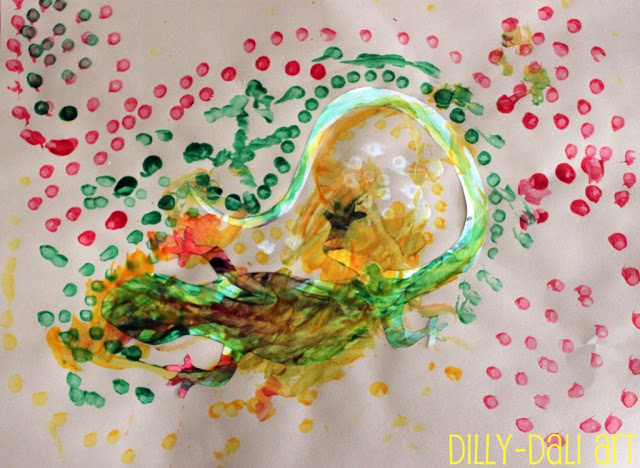 Momma's finished product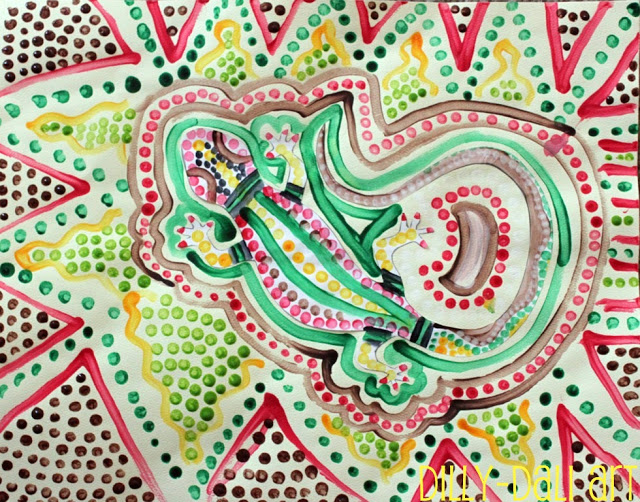 Little A tried to convince me to let them do some Aboriginal body painting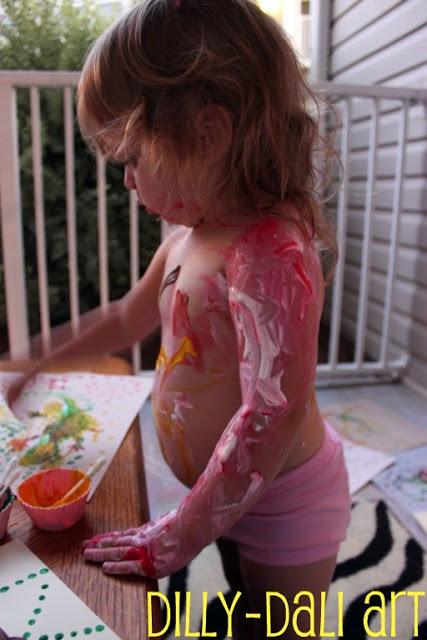 she got a bath instead!
Have you done any indigenous art?