My sweet baby turned 2 this week
she loves squishing paint between her fingers and rubbing it all over
normally, I try to limit the amount of painting on the body
the amount of paint they can use
and
what they can paint on
today I let her use all the paint she wanted
and
let her paint where ever she wanted
LET'S GET MESSY!
A still has that cute little chubby round baby belly
so we printed with it
Paint the belly
and
draw a little design on it
stick paper on the cute little belly
and
pull off a print!
C
wanted to draw her own designs
she drew quite a few smiley faces on her belly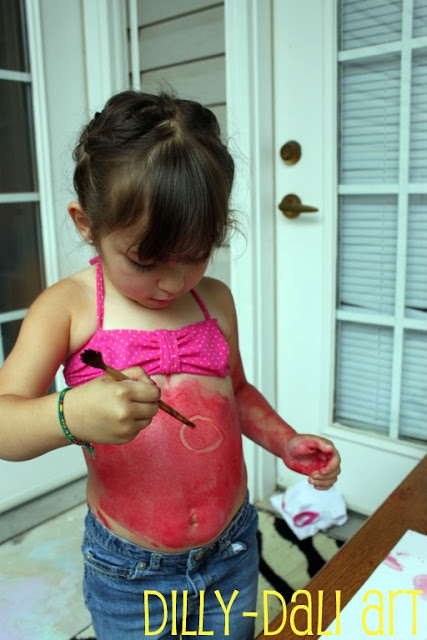 :)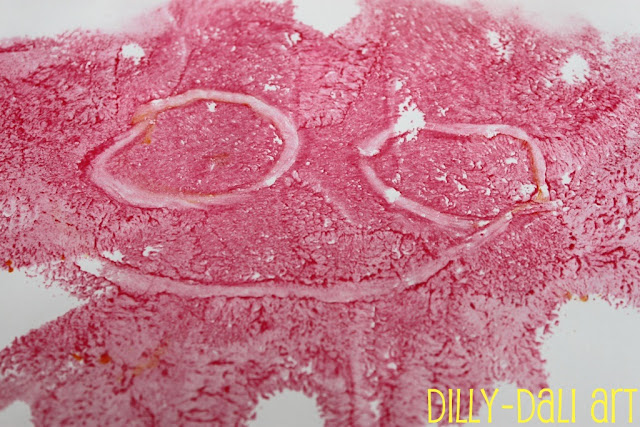 When the belly printing was done the girls got crazy with body painting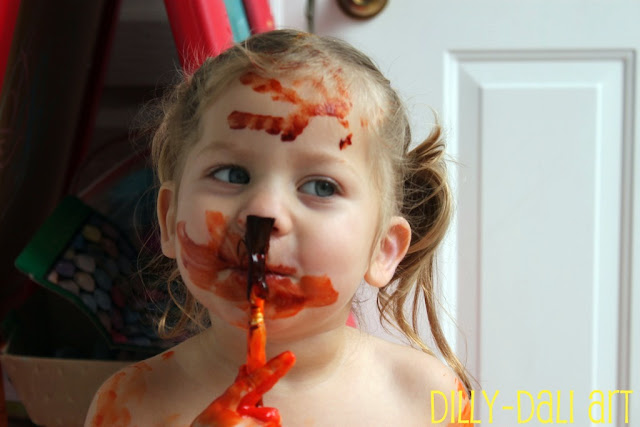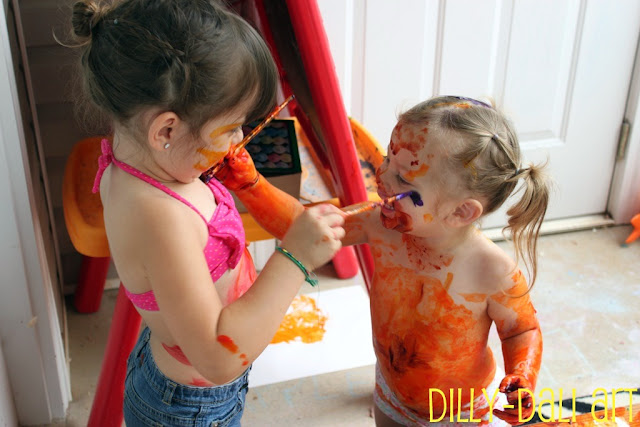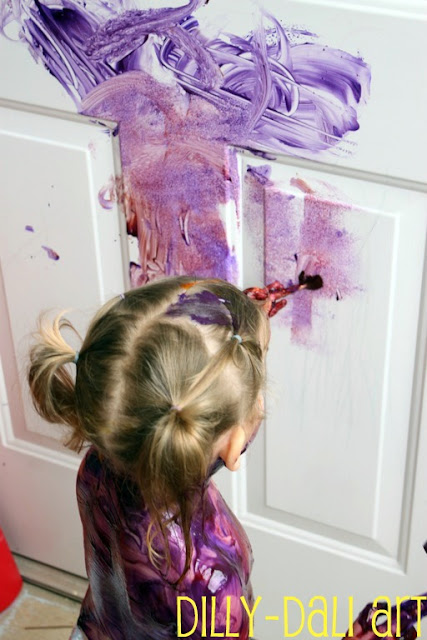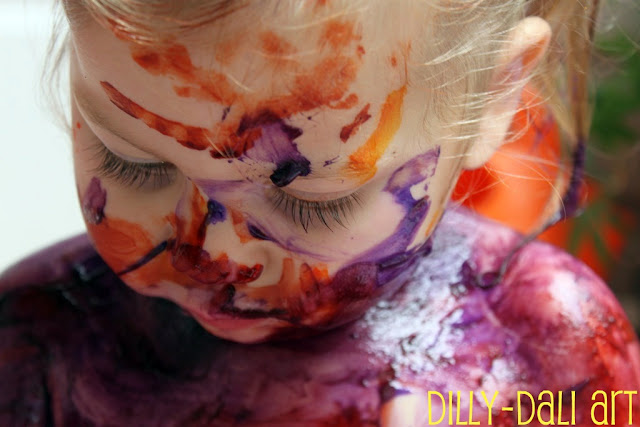 If you asked her
she would tell you
it was the best 2nd birthday ever!