Are you addicted to Pinterest?
I am.
from JK Create's Etsy shop.
(she also has a Facebook page)
It was love at first sight! I repinned it immediately and started thinking of ways to put my own spin on it.
Tape resists popped into my mind
so
that's what I did!
I printed out the girls' initials with the intention of cutting them out of contact paper
I tested a small amount on foam core board
(that's what I used instead of canvas)
the contact paper ripped to foamcore board
so I used blue painter's tape.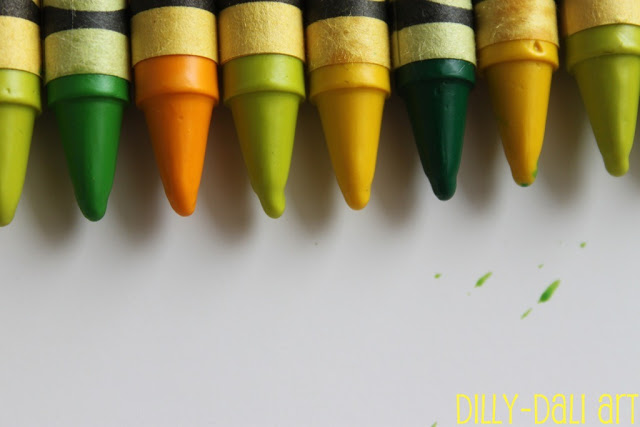 Just starting to melt at the tips
There is definitely a science to getting the crayons to melt a certain way
If you're using a hairdryer
(like me)
be wary that there will be splatters on high heat
(I tried low heat and it did absolutely nothing)
Holding the hairdryer over the middle of the crayons will cause it to start oozing out of the bottom
it surprised me with how quickly it all started happening
then I got this lovely build-up
which I loved but wouldn't be able to peel the tape off underneath it
So I melted the build-up down
and was able to pull the tape off easily
(do it before it cools completely)
I LOVE the result!!
who was watching me from a distance with both hands over her ears
she kinda has this 'thing' for Spider-Man
from a distance it looks dark, almost black,
but once you get closer you can see the colors swirling together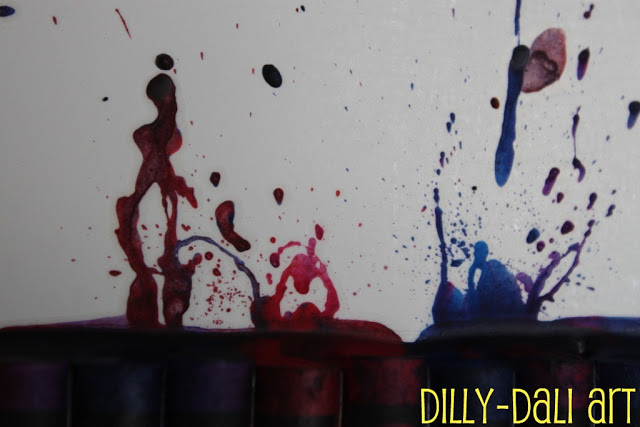 Love these little "explosions"
I hung the initials over top of their bed
I think they look cool enough that the girls will want to have them over their bed even when they're in college
and when they look at it
they'll always have that wonderful memory of making it with their mom
:)