We've had Thanksgiving on the mind lately
and
I really love turkey crafts.
So
we made some cute turkey table toppers out of
toilet paper rolls and paper plates
They're really simple to make and they're two-sided!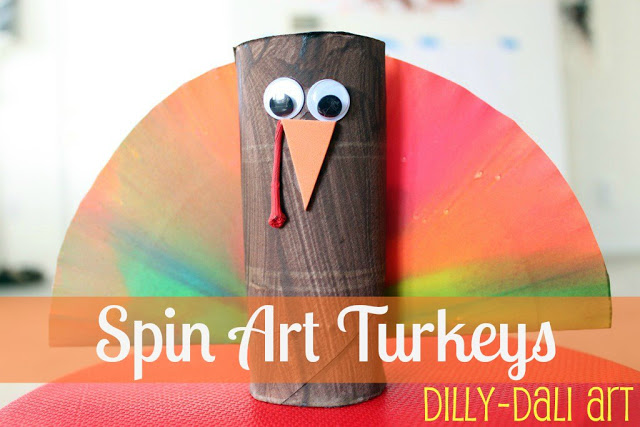 Here's how we did it
We used a salad spinner for the tails
Cut paper plates to fit inside your salad spinner
add paint
and
spin!
Here is the spin art the girls made!
Spin art is so fun to do
so much fun in fact that the girls didn't let me do any
:(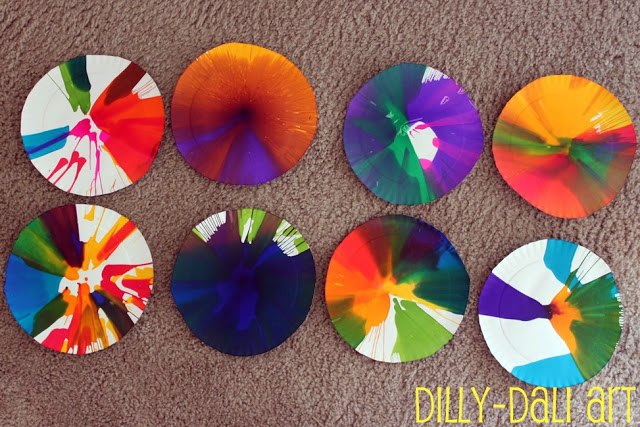 Look what
A
was up to while
C
was spinning
Placing a paint bottle on each paper plate
it was pretty cute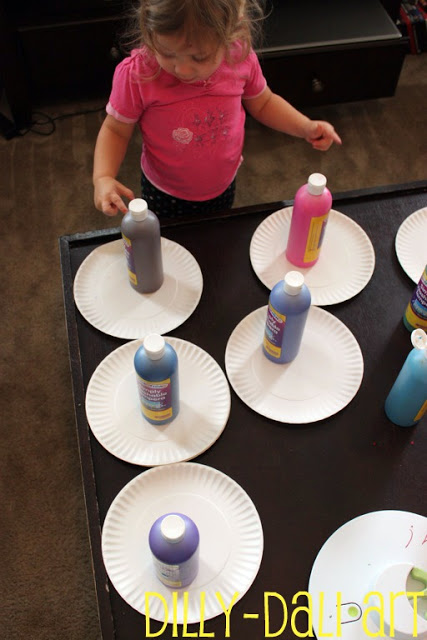 While your spin art is drying
paint some toilet paper tubes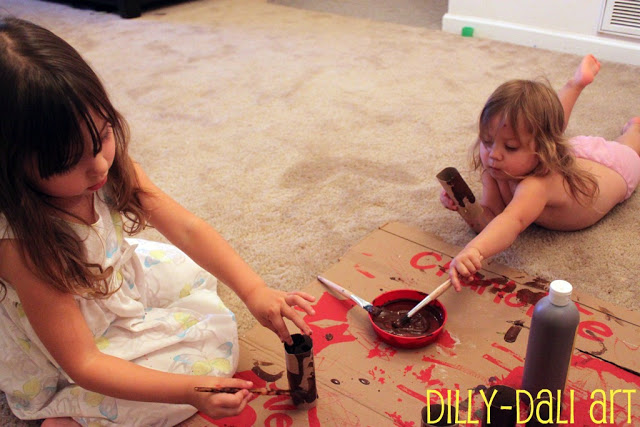 I was looking for red ribbon
(I thought I had)
for the turkey wattle
but ended up using apple stems that we painted red
they're the perfect shape!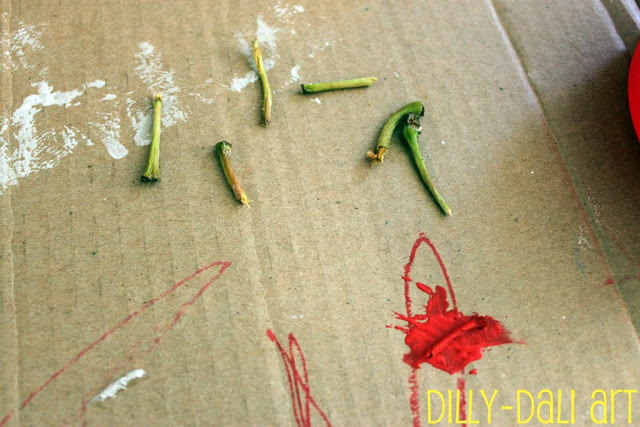 Cut slits in the sides of your toilet paper tubes
(one on each side)
Fold your spin art in half
(paint side out)
Fit your spin art into the slits
and
Voila!
a turkey tail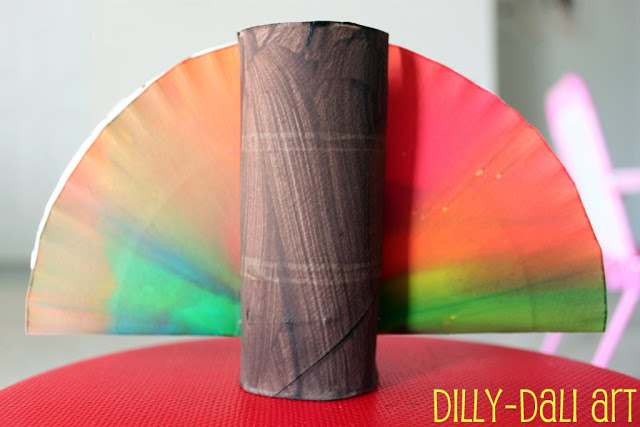 Add some eyes
a beak
(we used orange foam)
and glue on your wattle
to each side of your toilet paper tube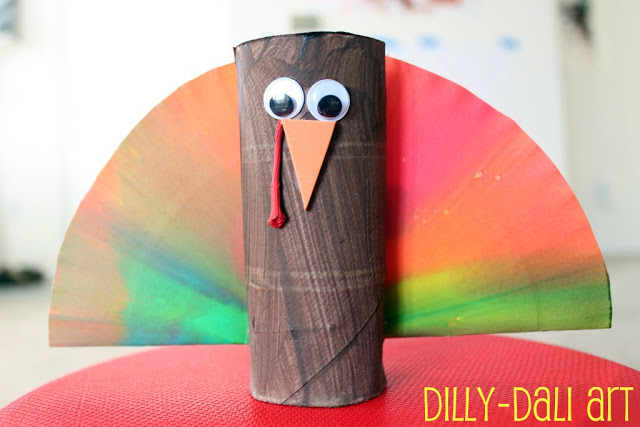 We only used 6 toilet paper tubes to make 12 turkeys!
Now people on both sides of the table will have a unique turkey to look at
while gobbling up their food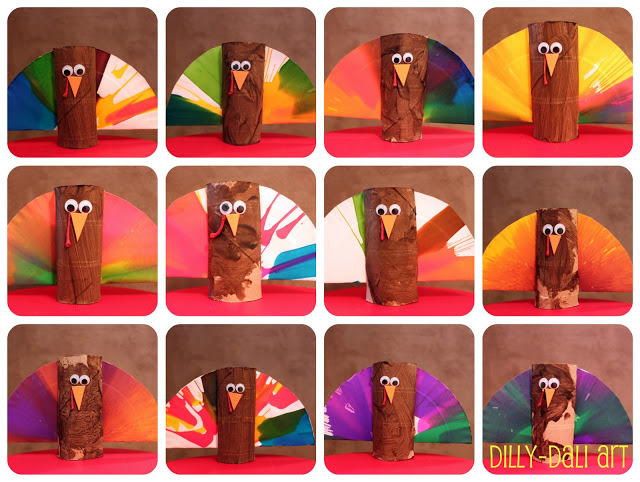 Aren't they cute!?

Linked to:
Best of November Link Up!