Here is a simple project to liven up your windows that's great for any age!
Materials
Contact Paper
Tissue Paper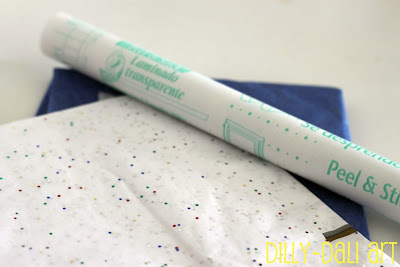 --------optional--------
Any other materials you'd like
(we also used glitter and yarn)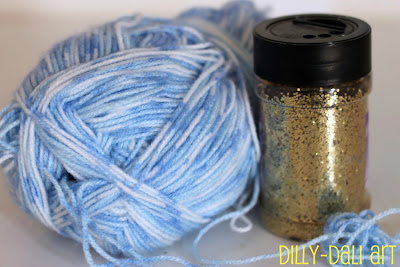 How To
Like I said, this is a very simple project.
All you have to do is lay down a sheet of contact paper sticky side up and let the kids go crazy.
The girls added layer upon layer of tissue paper, glitter and yarn
When they were finished I stuck another sheet of contact paper over the top (sticky side down)

I cut the sheet into rectangles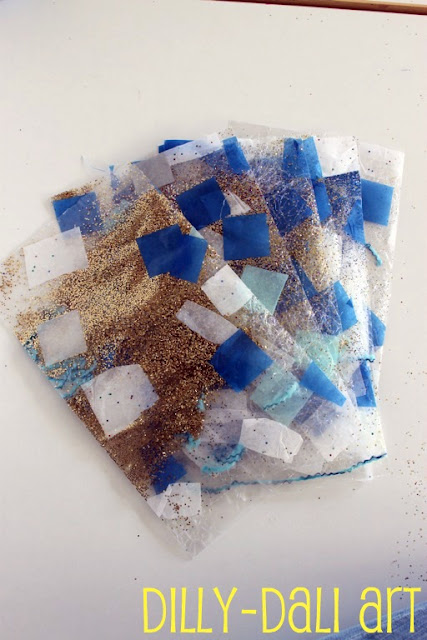 and we taped them to our back door.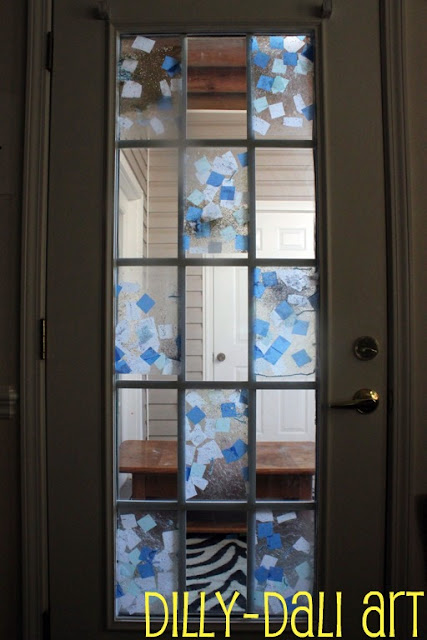 Every morning when the sun shines through our back door it puts me in winter mode
even though it doesn't quite feel like winter outside yet
(which I'm okay with)