These icicles are made out of something you would never guess...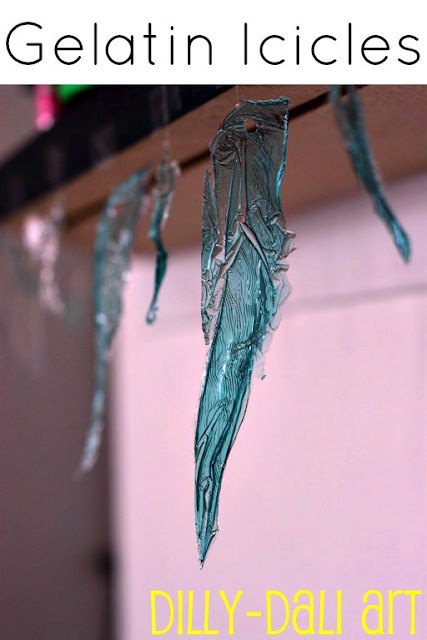 I was inspired after seeing
these super cute icicles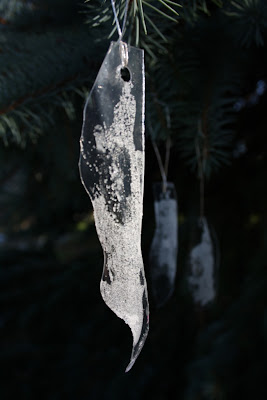 made out of plastic packaging from
(GREAT BLOG ALERT!)
Here's how we made our icicles
How To
We've made this amazing plastic substance out of gelatin before to make
The process is very easy:
Dissolve one envelope of unflavored gelatin into 3 tablespoons of boiling water
Pour the solution onto something nonstick for drying,
before we used disposable plastic plates
for the icicles I laid down crumpled up plastic wrap onto a baking sheet
I just poured uncolored and the blue gelatin solution over the plastic wrap
We used 4 envelopes of gelatin for this project
This project takes a few days to dry
You can tell it's dry by the edges starting to curl up and peel away from the surface
Always check the middle though to make sure it's fully dry before peeling all the way off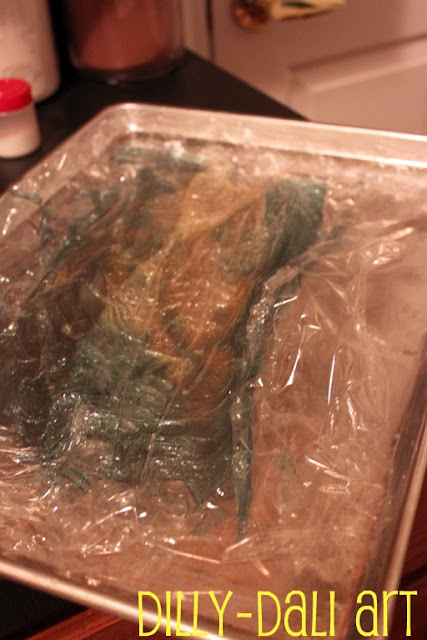 The plastic wrap created some amazing texture!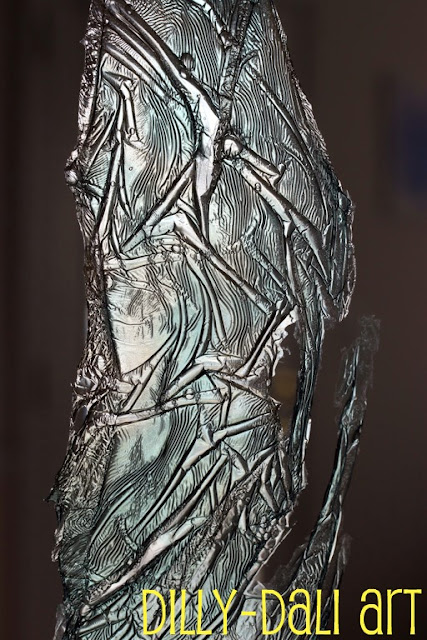 Miss C
cut out icicle shapes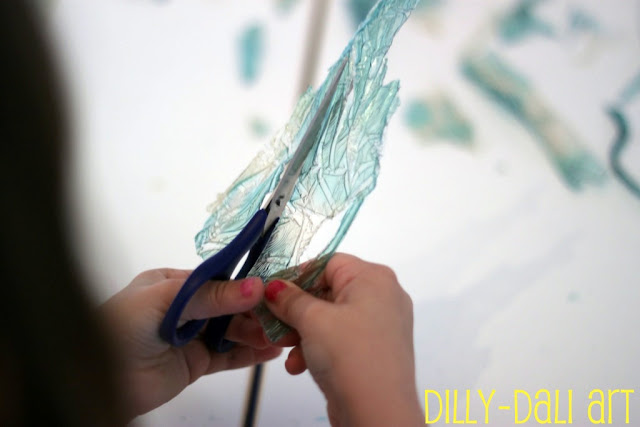 We punched holes into the tops and strung them up with fishing line
creating a sort of garland of icicles hanging from our kitchen bar
The light makes them sparkle!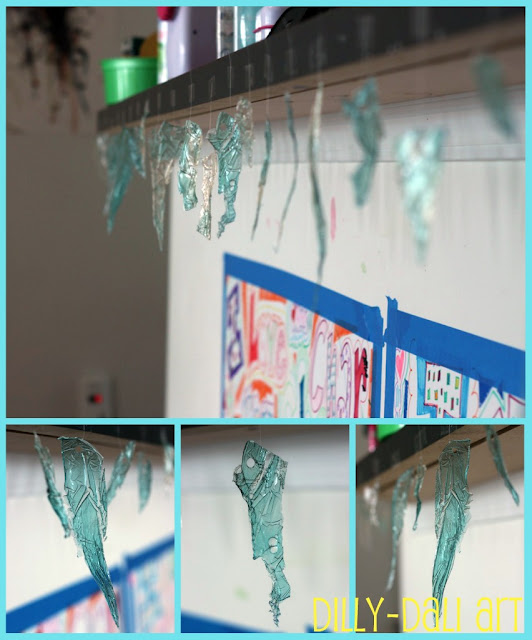 A wonderful winter addition to our
and our