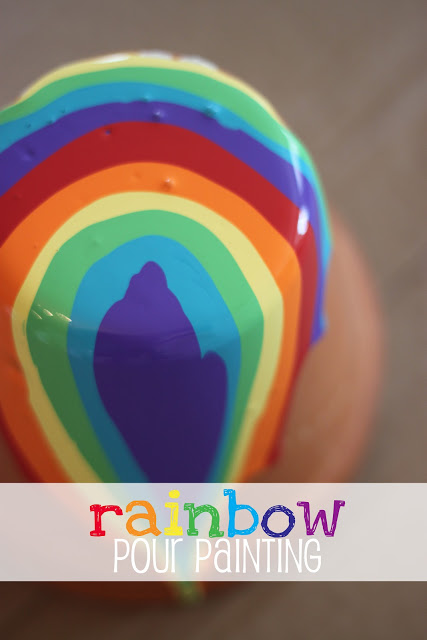 I've been wanting to do pour painting again with the girls ever since
It was so much fun!
It wouldn't be very practical to have a bunch of tiny tall paintings all over the house though.
So, why not have them outside in the garden?
We pour painted on terra cotta pots!
and
since I love rainbows so much, we used rainbow colors!
(did I mention that this is a rainbow linky party!?!)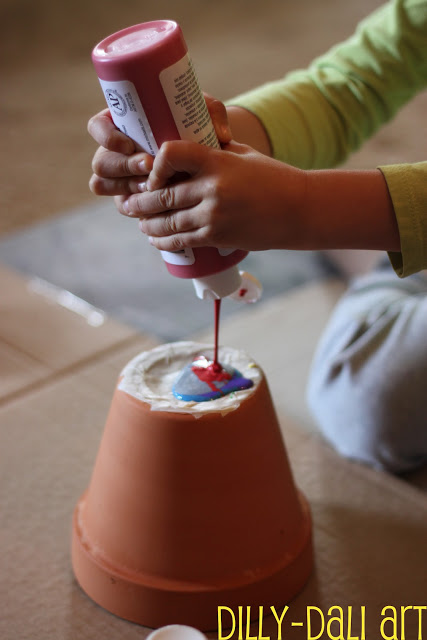 We used 6" terra cotta pots and 8oz bottles of acrylic paint.
First, I taped up the whole bottom of the pot because
I wasn't sure if the pot would sit steady with paint on the bottom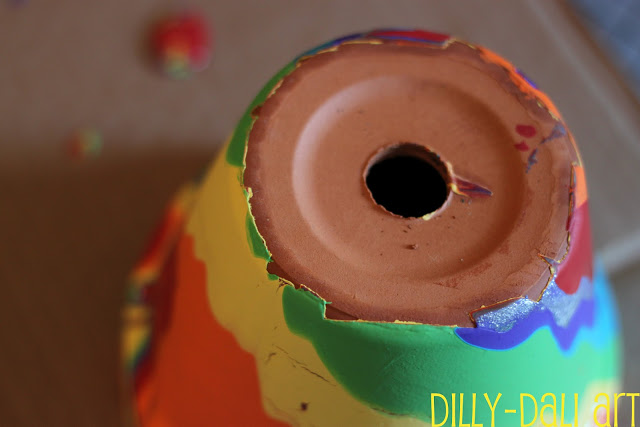 When I pulled up the tape it left a jagged edge around the bottom
so, I just taped over the hole for the rest of the pots.
I also painted a couple of the pots white, just because.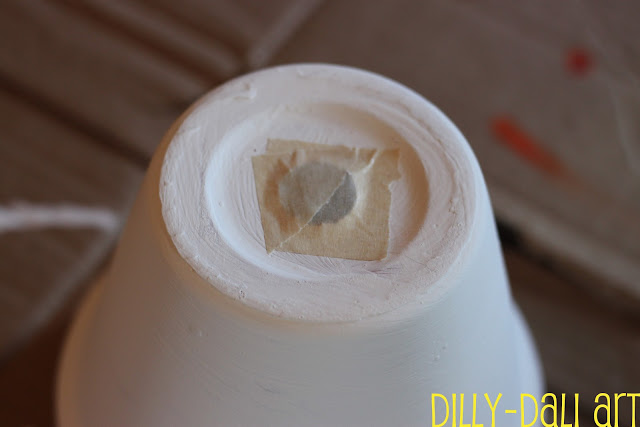 All you have to do is squirt paint on top the pot
directly in the middle.
Keep repeating with the different colors until you have the look you want.
FYI, I've found that less is definitely more with pour painting.
If you use too much paint, you won't get the layers of all the colors down the sides.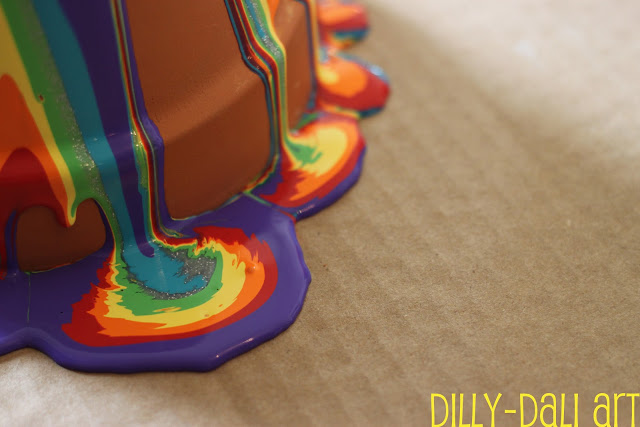 When the paint is dry enough and you flip your pots right side up,
you might find that the lip is a little messy looking.
Just paint around the top and the inside to clean it up.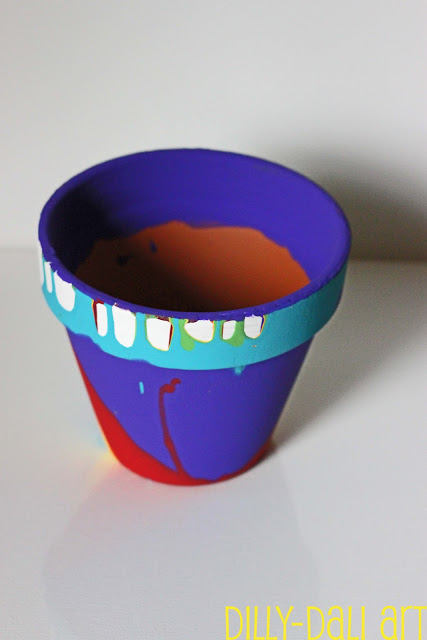 We'll be giving these pots to the special ladies in our lives for Mother's Day.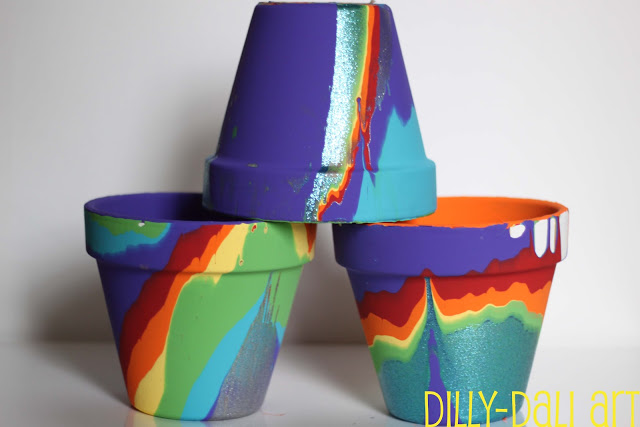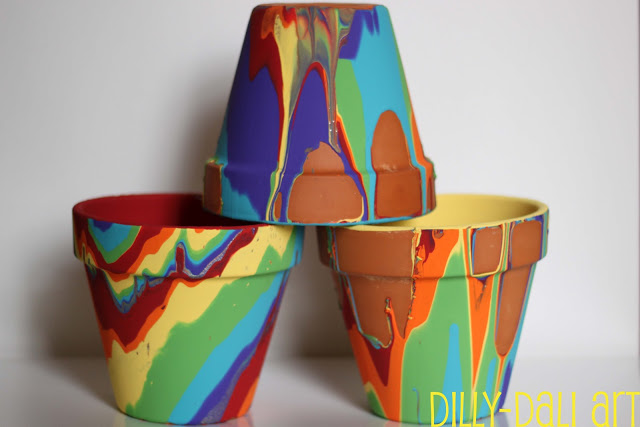 Now it's time for you to link up your favorite rainbow posts!
Arts, crafts, food, play,
anything
R

A

I

N

B

O

W

S

!