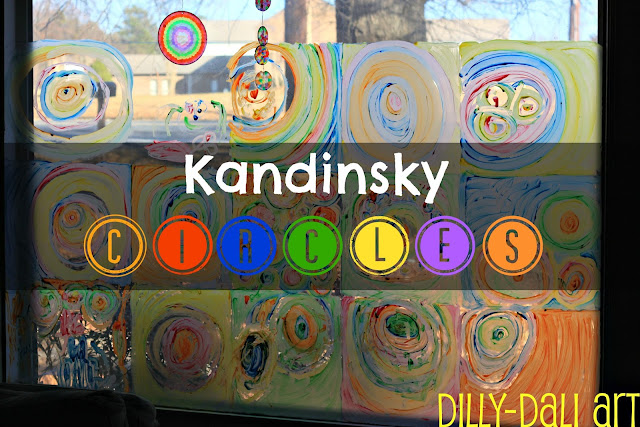 We have a huge front window we love painting on
Usually we paint whatever we're feeling,
but this time I thought it would be fun to try some
Kandinsky Circles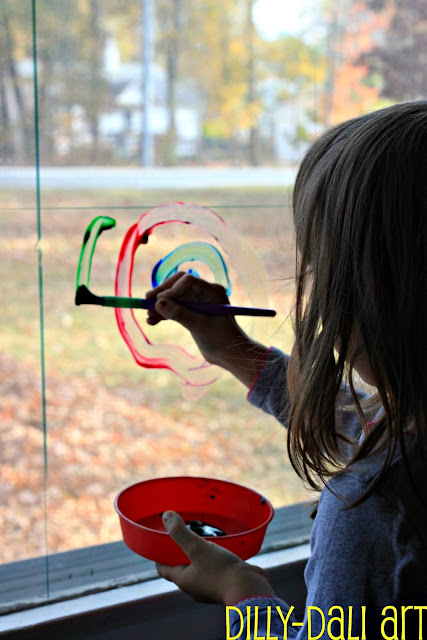 I drew squares on the window with washable marker
and
set out fingerpaint
(I love how translucent it is on the window)
I told the girls we'd be painting circles in the squares and painted an example,
They did a much better job than I did
I love how it turned out!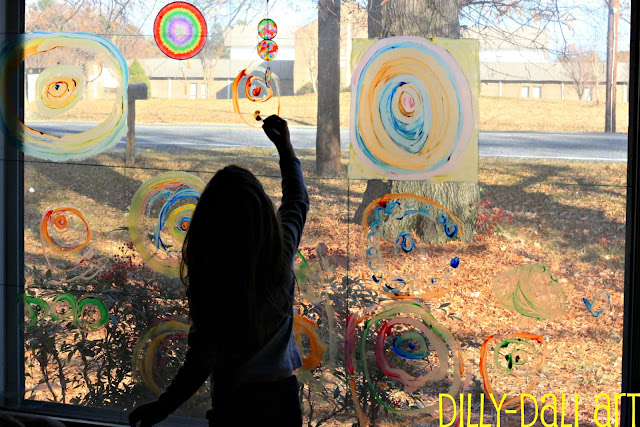 Miss C
moved from square to square completing a little bit at a time
Look at the little circles she made!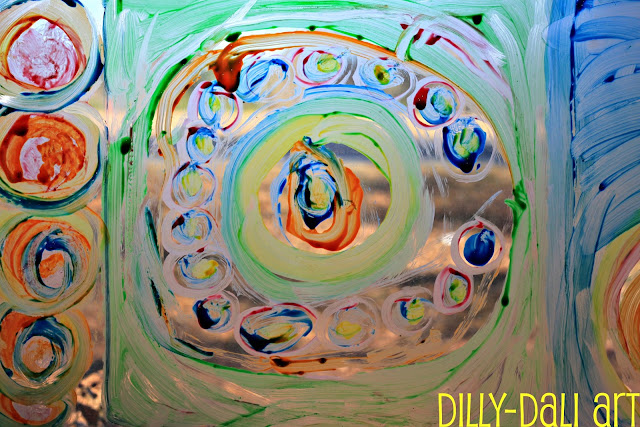 Every square turned out different even though we used the same paint for each one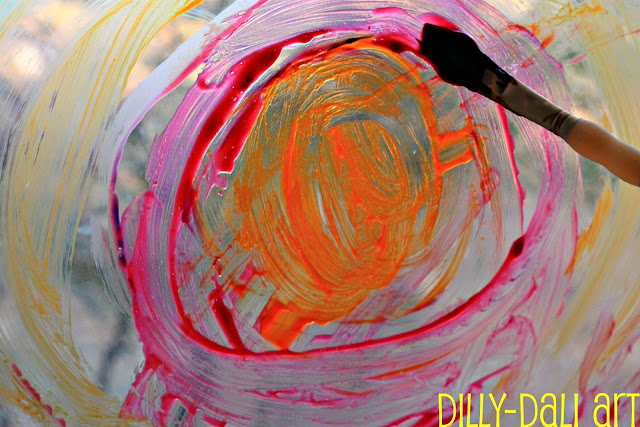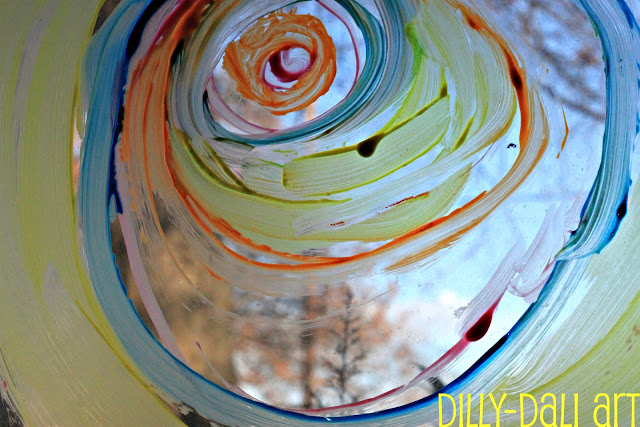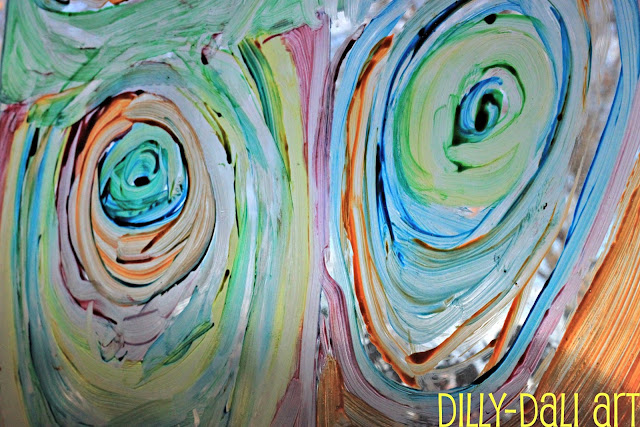 Miss C snapped a rare picture of me getting in on the action
:)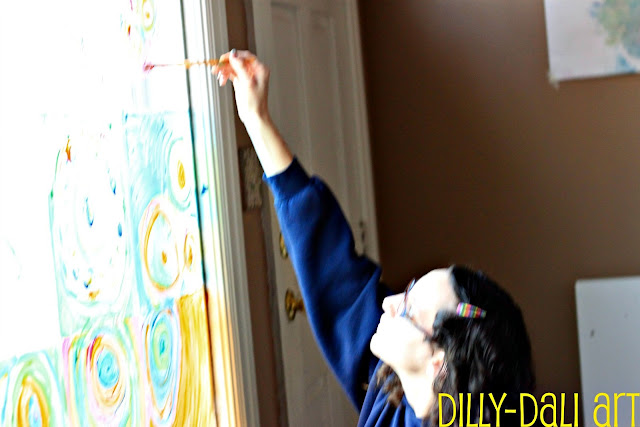 Here is our finished window!
It faces the east and I love waking up in the morning and seeing the light shining through
I never want to wash it off!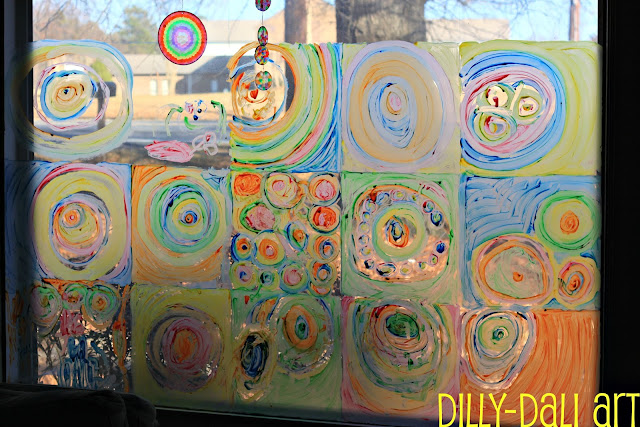 Have you done Kandinsky circles with your little one?