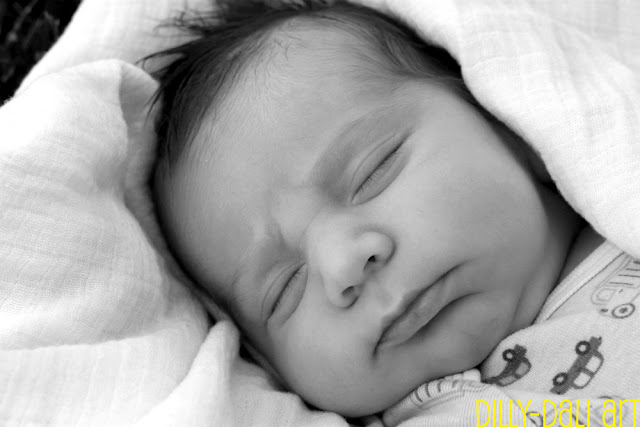 It's time for a proper introduction!
In case you missed
the announcement on my Facebook page,
this is
Baby B

.
He is the sweetest little guy
and
already a total Momma's boy.
It has been a slow nine months on my blog,
but I'm feeling better than ever and ready to start writing posts again.
The girls and I can't wait to get this little man messy!