Cooped up inside with two small kids on a rainy day?!
Try this tissue paper stained glass window! Inspired by this post at Filth Wizardry. This is perfect busy work with beautiful results. Use water soluble glue and it's easily taken down when you are ready to start all over again! Allows for light to come in while offering privacy at the same time.
I have decided that we will be repeating this project on all of the windows in my house (there are 10). Some we will do only the top sash others we will do the entire window. I can't wait to post them as we make them!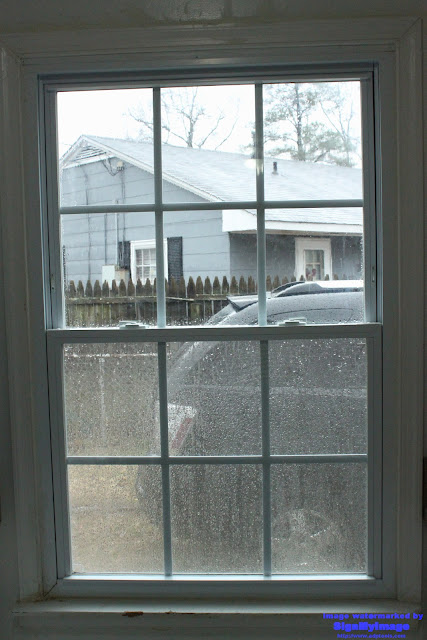 1. Start with any boring old window
(this is my kitchen window)
I recommend cleaning the glass first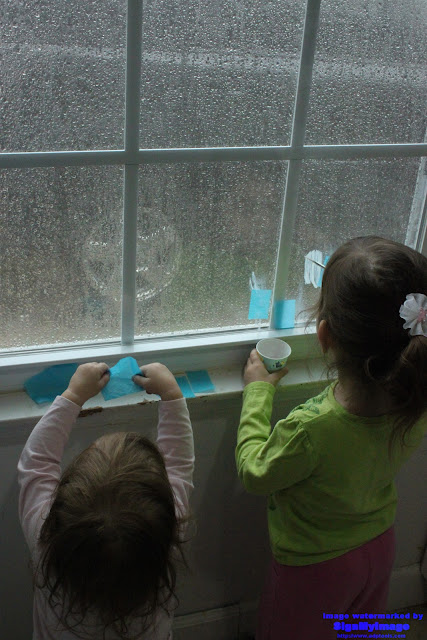 2. Enlist the help of two (or more) small children to paste tissue paper squares on the window
(we used a mixture of water and Mod Podge to paste)
3. Stop for nourishment and rest when needed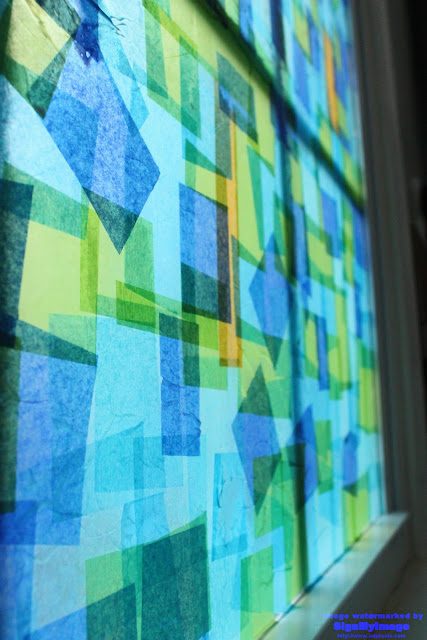 4. Continue pasting until you have covered the area of your choice
(good luck stopping!)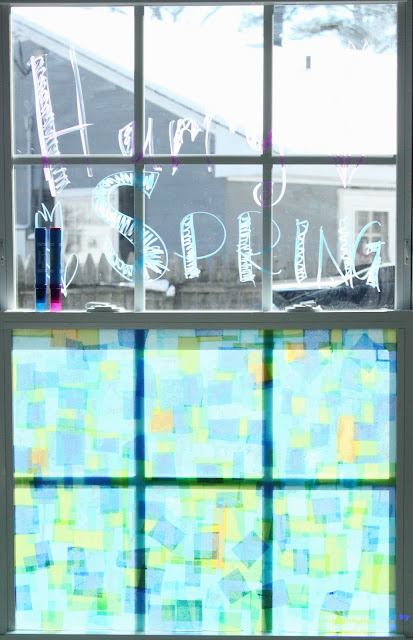 5. Enjoy your beautiful results!
(ironically enough I wrote "hurry spring" and then it snowed)
Please, if you decide to do this project post your results! I would LOVE to see them!!!