My baby just recently turned 3!
She's my little mess maker
so last year I planned a messy art activity for her birthday
Little A had so much fun getting messy last year I decided to plan another messy art activity for her this year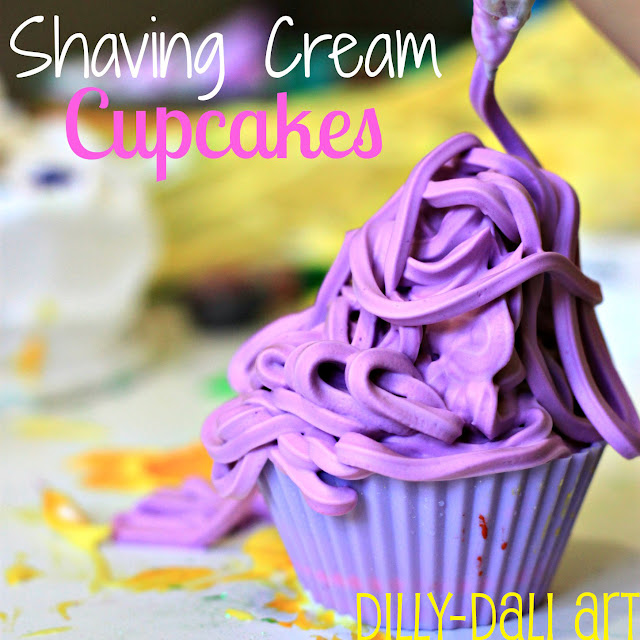 This is a pretty simple activity but it kept the girls involved for a couple hours
All I did was set out shaving cream, bowls, food coloring, piping bags, piping tips, glitter, buttons, beads, shells, pasta, candles, silicon cupcake liners, and a cake pan.
If you don't have piping bags or tips a plain sandwich bag will work just as well,
just cut the corner off one side
Once the girls were done decorating one batch,
I rinsed the cupcake liners and cake pan and they started all over again.
They made 4 different batches of cupcakes
Enjoy the pictures of all the fun the girls had!!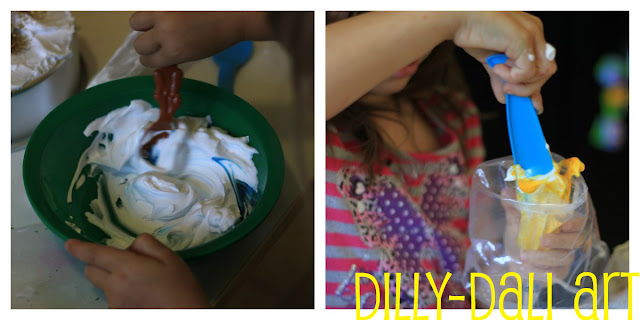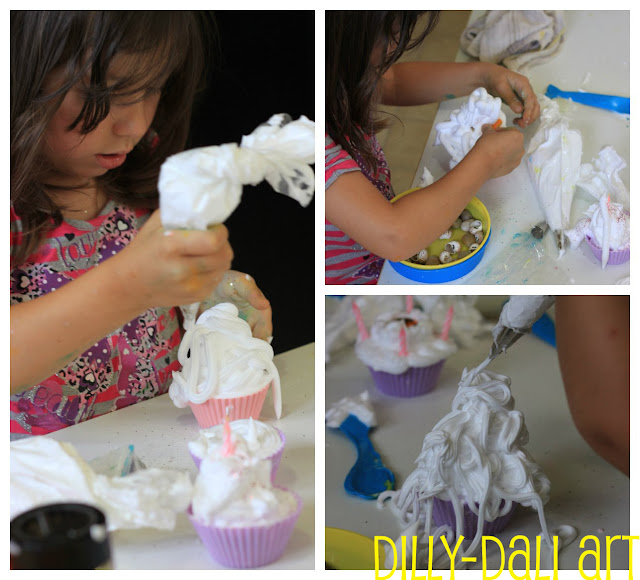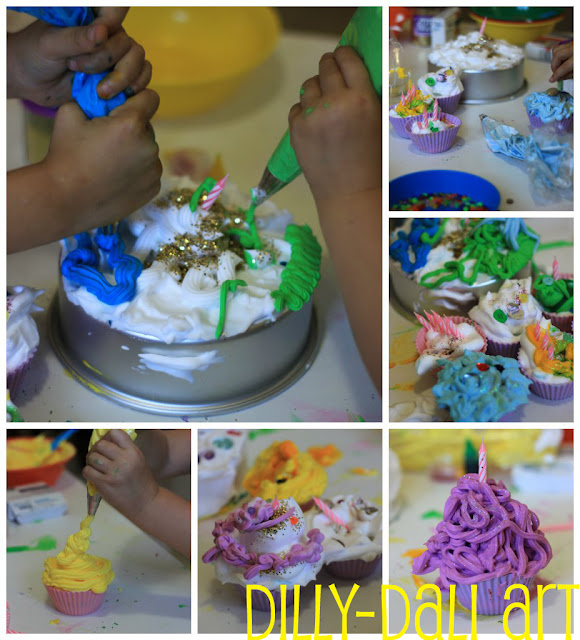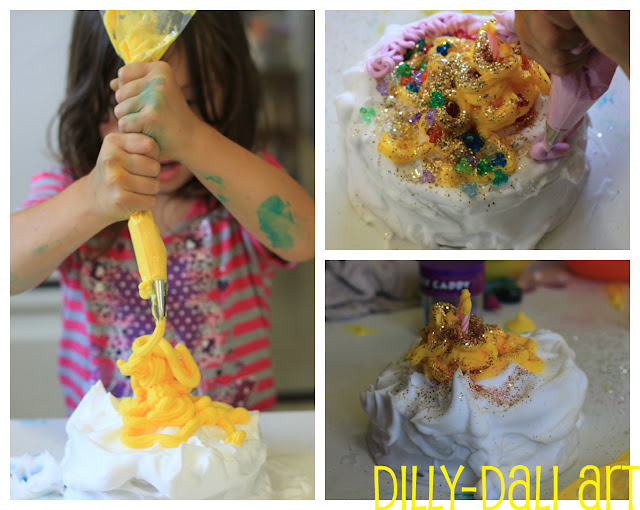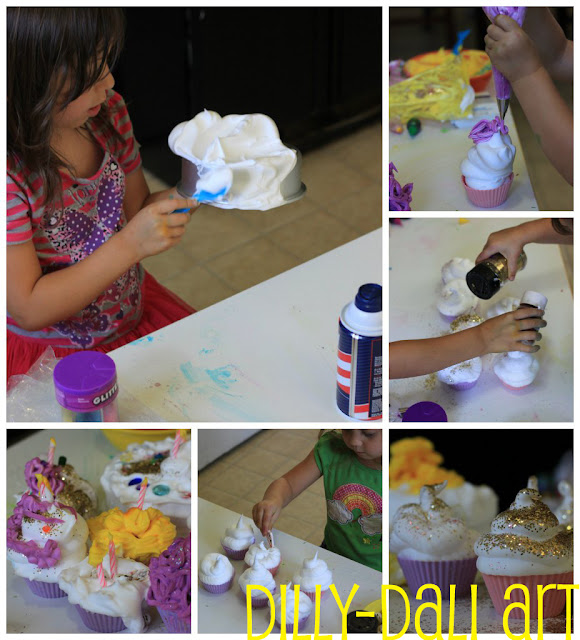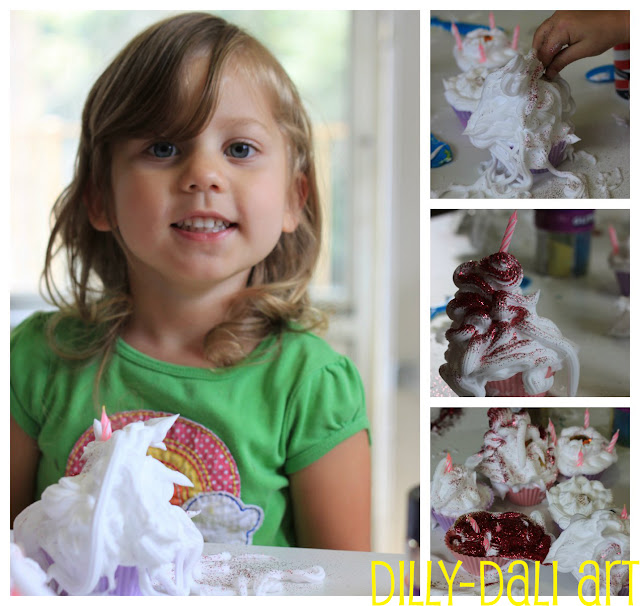 Happy Birthday, Little A!!!!
Before you go,
check out how
made
with her little one