When I hear the phrase
"process art"
painting crosses my mind first
but
there is a process for all art mediums
including
Play Dough
I encouraged my daughters to explore the play dough process
by creating a sort of play dough "factory" for them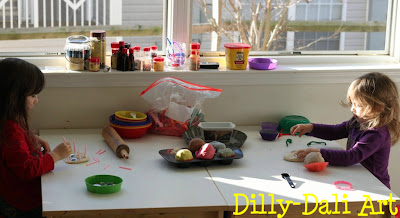 To begin we mixed up our favorite play dough recipe
(you can find it
here
at hands on : as we grow)
We tripled the recipe for this activity
Homemade play dough is amazingly smooth and very soft,
perfect for little hands
(find the play dough recipe that's perfect for you
here
at NurtureStore)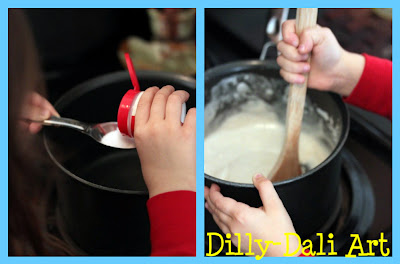 I set our tables up with tons of add-ins for the girls to create whatever they wanted
sprinkles
watercolors (in tubes)
flavor extracts
(Dinosaurs & Octopuses
suggests
mixing extracts together to create amazing smells)
herbs
spices
cocoa powder
cake mix
glitter
birdseed
I also made it very clear they were allowed to get anything off of the art supplies shelf
(find more great ideas for add-ins
here
at The Imagination Tree)
I love this excerpt from Teach Preschool's post about
facilitating the creative art process
When we talk about Process over Product, there are many reasons why this concept is emphasized. Part of the process is giving children choices in how they would like to create or design or draw and so on.
Here are my daughters making choices on how they would like to create
----------
C enjoyed the mixing
creating
new colors
new textures
new smells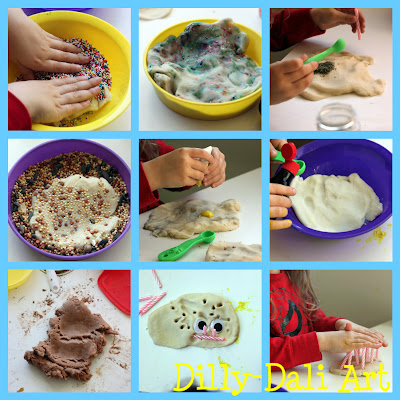 then she spent the rest of the time
cutting precise little squares of "brownies" to serve to Daddy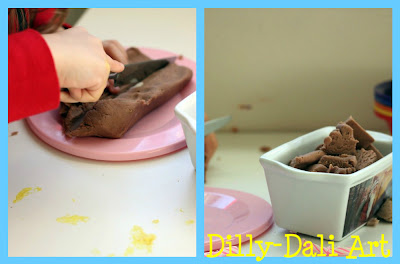 A did a lot of
poking
rolling
adding items
(candles, googly eyes, pipe cleaners)
ripping
cutting
and even
squishing her toes in the dough


after she had her fun
she decided to eat the candles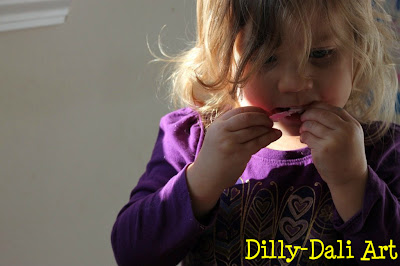 Set up a play dough "factory" and come back to tell me what your child created
Here are a few things to ask yourself while observing:
1. How does your child first make contact with the dough?
Do they grab a huge chunk, poke it, use a tool to move it around?
2. What kind of add-ins is your child most interested in?
Colors, scents, textures?
3. Does your child like to use tools to manipulate the dough or use their hands?
4. What kind of imaginative world does your child create for themselves?
A bakery, a zoo, a construction site, etc.
Remember,
process art is for everyone
so
get your creative juices flowing and join in!
Looking for more structured play dough ideas?
Here are
34 ways to play
with play dough from hands on : as we grow!