Chocolate rocks in a heart box.
The Valentine's Day gift that keeps on giving!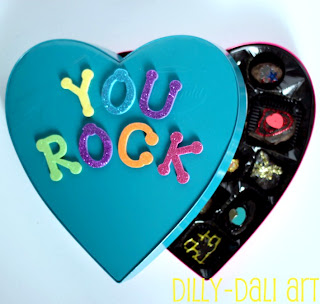 These delectable chocolate rocks are the first post to the newest series on my blog
called
Art and Play: The Nature Way
I'm partnering up with
Dinosaurs & Octopuses
Every other week we'll pick a theme from nature
She'll have a play idea
and
I'll have an artsy/craftsy idea
Our first theme was ROCKS!
Valentine's Day is on the way so I wanted to do something Valentine-ish
Chocolate rocks came to mind!
We collected a bunch of rocks on one glorious day
(they've all been pretty glorious lately!)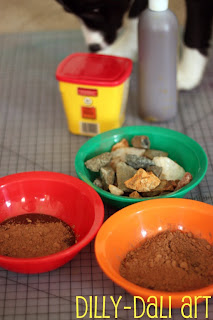 Then we painted them with brown tempera paint
mixed with
cocoa powder!
They smell like real chocolates!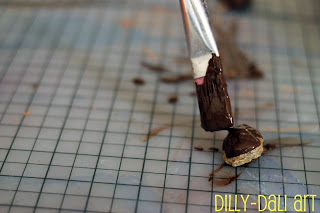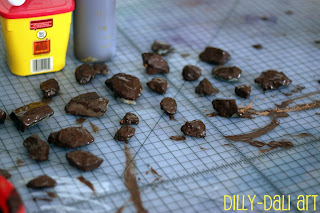 When our "chocolates" were dry
the girls decorated them to look like fancy gourmet chocolates
They used:
*Glitter and glitter glue
(TONS of glitter)
*Puff Paints
*Sequins
*Glass seed beads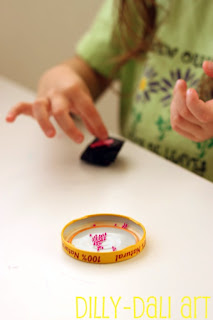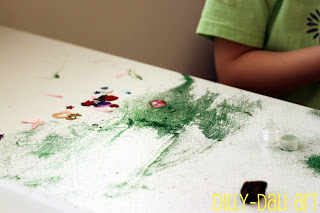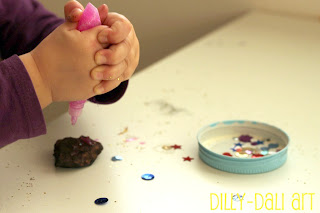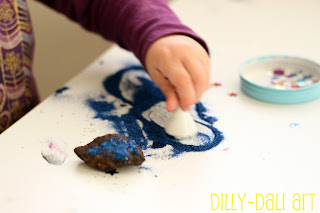 I bought a box of chocolates from the store for the heart box
I could have made the heart box with
but,
I really wanted the chocolate.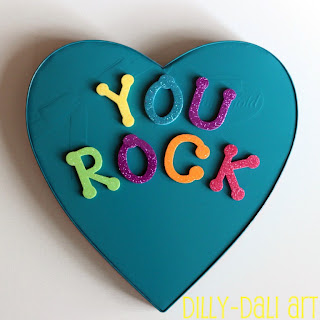 When we ate all the chocolates
I spray painted the box and added glittery foam letters
"You Rock"
GET IT!?!?
(well...I think it's funny...)
Don't our rocks look scrumptious!
I would expect these to sell for big bucks at a fancy shop!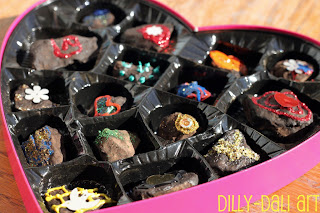 We also picked up some larger rocks and made "brownies"
They make the perfect tea party treat!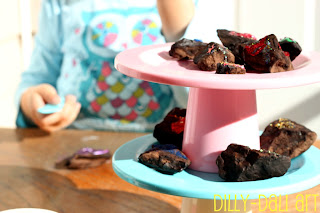 Interested in seeing how else you can incorporate rocks into your play?
Visit
Dinosaurs & Octopuses!