One year ago I was a mom looking for arts/craft ideas to do with my young daughters.
What I found was amazing!
Brilliant bloggers writing about things they were doing at home with their little ones,
I had to join in on the fun!
One year later, I'm a mom blogger hoping to inspire other moms to introduce arts/crafts to their little ones.
My very first post was
so
for my blogiversary I decided to do another window art post.
Window Painting!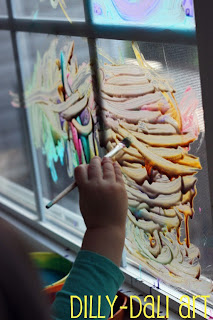 It's so simple.
All you need is paint
(you can use powdered or liquid tempera)
and
dish soap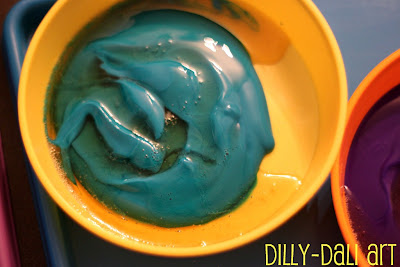 I added the (liquid) paint first
then added the dish soap until I got a consistency I liked
(keep in mind that the dish soap thins the paint)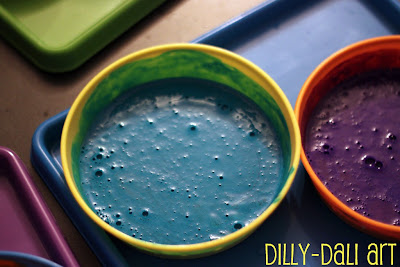 Set out the paint and brushes and let everyone go at it!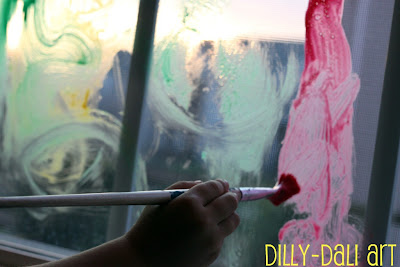 The girls really loved painting on the window.
Experimenting with
mixing colors
making shapes and designs
using their fingers
playing on the fact that the paint drips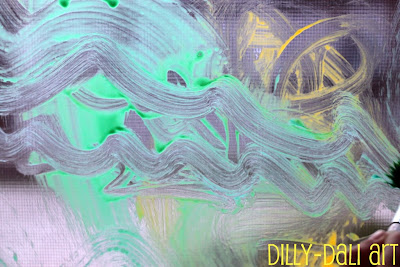 Mostly,
they just love creating together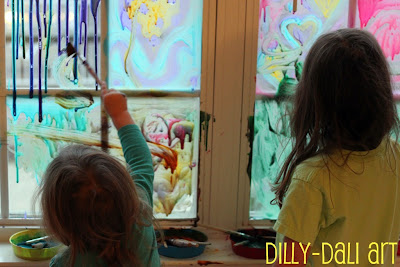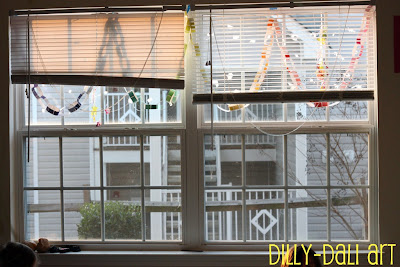 Before and After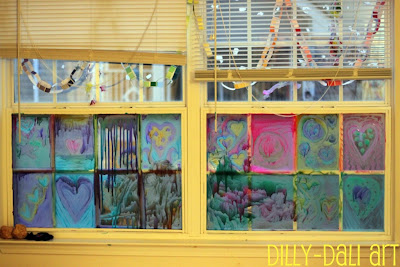 Thank you all for such wonderful support throughout my first year!
I hope you'll stick with me through my second!